---
---
---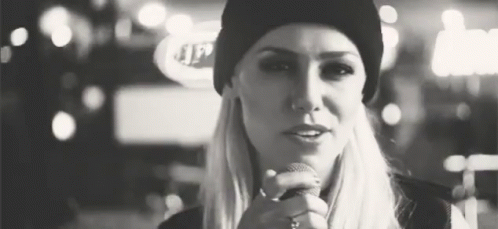 The Valedictorian //
Attire
// Location: The Boudreaux-Hansen Home //
#2a5d9c
Erin grinned as Diana thanked her for the drink, "
Don't mention it.
" she said casually over her shoulder. The platinum blonde was in the middle of pouring another drink when she heard yet another familiar voice sound off next to her. Erin shot her eyes to the side, and a grin formed on her face as she saw Nate again, "
'Sup, dude!
" she said cheerily. Erin gave Nate a curt nod as she finished off another person's drink, quickly wiped down the bar and whispered to the other bartender that she'd need a minute. Erin quickly stepped out from behind the bar, giving Nate a small side-hug as she patted him on the back, "
Well hello, movie star!
" she chuckled before biting her lip, "
Alright, I'll drop the bullshit.
" she sighed, looking around for a moment before looking at Nate, "
What type of tea do you want from me this time? The shit-show that's my cousin and Jenna? Just Casey's bullshit? Cuz we all know there's more than enough of that to go around...Or maybe a little something else with the others. I got it all, so what's up?
" she gave him a small grin and wink. Her attention quickly being pulled by the oncoming group of Nas, Jeremiah, and none other than Jenna. Erin flashed them all a small smile and wink as she leaned back on the bar, giving her attention back to Nate as they spoke.
---
Casey's lips twisted in the form of a small grin when Lia said she had missed her, which was shortly followed by a coy threat of taking back said claim. Casey combed her fingers through her hair for a moment as she listened to Lia explain everything, standing silently as she bit her nails. A bad habit she was never able to break, unsurprising as it may have been. Her eyes shifted over from Lia to Dion as his mother spoke, explaining everything. A a small pit forming in her stomach. She had a hunch some things may have been bad but, she didn't expect it to be as bad as Lia was alluding to. No one deserved that, especially Lia. Casey simply gave her a small, understanding nod, "
I get it, Lia...You don't...You don't need to explain.
" the expression that overtook her face as she spoke was understanding, and sympathetic. That was the thing with Casey, she wore her heart on her sleeve, and her emotions were always out on public display on her face. A small sigh escaped her lips as Casey slipped her hands into her pockets as she thought for a moment.
Casey silently rubbed her chin and jawline with her fingers for a moment, licking her lips as she could feel anxiety slowly filling her body as Amelia was slowly coming to an end of what she was saying. Casey knew what was coming next, and she wasn't looking forward to it at all. She needed
something, anything
to distract herself from having to face what was to come next, and when that god damn question rolled out from Lia's mouth, Casey knew she was screwed. Almost on instinct, Casey knelt down next to Dion, giving him a small smile, "
Hey bud.
" she shot him a small smile and wink, before nervously looking up at Lia. Giving her an overly forced and nervous grin, before slowly returning back to her full height. Casey rubbed the back of her neck as her other hand fidgeted with the bottom seam of her shirt. Casey took another deep breath, bracing herself as she spoke.
"
Well...Ya see-
" she started, averting her gaze from Lia as she continued. "
I saw her. Yeah, for like...a good solid point five seconds, then you texted me and well, I wasn't just gonna ignore your text. So, I did the responsible thing and...Came up here to see what the hell it was that you were being so off for.
" Casey gave an awkward, yet small shrug of her shoulders as she continued to talk. "
But yeah, I saw her. Yup. Mhm, it's all good though. Things are uh...Totally fine.
" Casey sputtered out, continuing to keep her eyes away from Lia. Casey knew better. She knew full well that if anyone was gonna call her out on her shit, it was going to be Amelia. And she was ready for it. Even if she didn't want to admit it. She was prepared as best as she could be.
"
But yeah, I know I fucked up, alright? I don't need everyone telling me that. Hell, I already got grilled from Erin as soon as she fucking saw me.
" she said with a sigh, her eyes widening as the realization hit her. "
Oh fuck...Erin's downstairs...With the others, and I'm not down there to stop her from saying shit. Yeah...This is fine. Totally fine.
" Casey combed her fingers through her hair as she paced across the room a few times, before stopping and looking back at Lia. Biting her lip for a moment, as her eyes glanced from Dion to Lia, then back to Dion, and then back to Lia again. At least she wasn't going to be the biggest shock for everyone anymore. She at least had that going for her. Which calmed her nerves
just
enough, but barely. "
I haven't seen Jenna in about four years, and now Erin has free reign to say whatever she wants...Lia, you have to help me, got it?
" Casey asked with a raised eyebrow, as panic slowly began to fill her again. "
I haven't even gotten to say hi to her yet, and my god damn cousin is only going to make things worse before I can even attempt at not making things awkward for myself already....I'm really fucked here, aren't I?
"
---
---