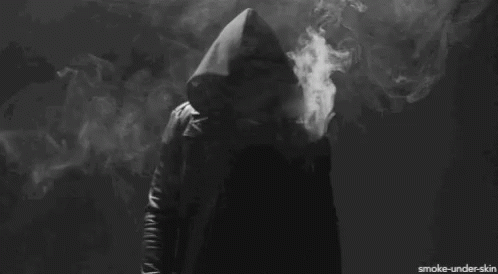 A demon just smiled to himself as he let the man take back control of his own body. He was done playing games with that body, the townspeople in the market were frightened enough. But he certainly wasn't done playing games. He could feel two more souls in a small diner, their fear and confusion and panic making them vulnerable and so, so easy to control. And oh, the destruction he could cause there… Finally, he was making the town pay for everything they had done, everything that had been taken from him. One of the souls put up more of a fight than the other, but he still took control easily and smiled that wretched smile. Only one of them had gotten the abilities of telekinesis. Never mind. There was plenty he could do with just the other's bare hands.

In the small diner, people were already hiding and running, the strange blonde woman having already disturbed them enough. The two women sitting opposite each other got to their feet in sync, their eyes both having turned a pitch, bottomless black. They paid no heed to the third woman who stood beside them. The glass in the windows near them shattered, one by one, closely followed by the lights hanging over their table. The blonde woman pushed past Nixie, not even acknowledging her. As she walked, glass kept shattering, lights and windows turning into mere shards without her even having to look at them.

The brunette smiled that awful, twisted smile and sauntered up to the counter. With strength that seemed to exceed what her frame should have been capable of, she picked up one of the stools and hurled it over the counter with enough force to break both the stool itself and shatter the tiles on the wall where it hit. She sent the items on the counter flying with a swing of her arm.

The two of them wreaked havoc on the diner, never touching anyone there but instead choosing to simply cause as much destruction as possible. The blonde had picked up a few cuts from the broken glass but hadn't as much as flinched at any of them, and hardly seemed to notice them. When they got bored with the diner, they stepped out onto the street to find cops waiting for them outside. They laughed, their actions mirrored.

The demon briefly considered leaving the two souls to deal with things there and then. But no. He wasn't done yet, and besides, he thought, the town needed to know what they'd done. They needed to know why they were suffering and that they could do nothing to stop it. They needed to know exactly what they're dealing with. So when he spoke, he spoke through both of them.

"You took my love from me forty-nine years ago. Forty nine years, I have waited and waited for this moment. And now, I will make your precious town suffer. I will see it burn if I must. You will pay for all of the pain and the suffering you have brought seven-fold."

Finally satisfied with the chaos he had caused and beginning to feel the drain of having possessed two bodies at once, the demon withdrew and let the souls regain control of their own bodies, smiling with satisfaction as their bodies crumpled with exhaustion.