---
---
---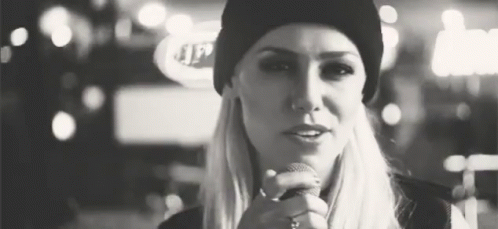 The Valedictorian //
Attire
// Location: The Boudreaux-Hansen Home //
#2a5d9c
Erin couldn't help but overhear the remaining part of the conversation as the others slowly made their way towards the bar. Especially Jeremiah's part of where he had a rather clumsy recover, mentally facepalming at his fumble. For a former football player, he sure as hell could make better fumbles than a touchdown. Or maybe she just knew too much dirt on everyone at this damn party. Most were probably aware of that fact, and wanted to stay away from her as much as possible, but if she saw the opportunity to bring up something, she'd gladly take it. "
Real smooth, jethro.
" she grinned before turning back to Nathan. Which, she could tell he was about to ask for some serious tea, and she was all but ready to spill it.
Meanwhile back upstairs; Casey couldn't help but feeling like her back was up against a wall here and she didn't like any of it. She found herself being caught up in her own thoughts, that it was only the contact that she felt being created on her arms by Amelia that brought her out of her short lived panicked state. Blinking back to reality as she nodded at Lia's words. Not exactly finding much comfort in them, if she was being honest with herself. "
That's not exactly the most comforting thought, to be honest.
" she retorted softy. Nodding nonetheless though. "
Oh please, I'm like...Totally cool, okay?
" Casey rolled her eyes playfully in return to Amelia's all too true statement. She would have made things far too awkward if she had stayed there, but maybe she could have reigned Erin in a bit. Who honestly knows.
Casey nodded against once Lia said they had to go, knowing full well they'd have to return downstairs. Which, once that thought returned back to her mind, Casey found herself calming down ever so slightly. Knowing that her anxiety over all of this wasn't that bad, she could easily pawn off the awkwardness and brunt of the drama and stress onto Lia, as no one else really knew about Dion. Well, least not the majority of the others. So, that would help take most eyes off of Casey, but maybe not all of them, or more so not the ones that Casey wanted.
It was almost as if she was on autopilot, as she found herself following Lia after she found the other woman grabbing her wrist. Barely being able to nod as she said they were gonna be fine, and
not
, gonna run from Jenna. Fucking shit. Fucking shit. Of course she'd have to finally confront Jenna. Casey was fully aware of that, but that thought finally hitting her caused another wave of anxiety to flood through her as the three of them walked out of the bedroom and down the hallway. Making their way towards the steps, Casey found herself stopping for a moment, taking a deep breath as she could feel her heart racing in her chest. Casey was a god damn adult, she could do this. She couldn't keep running away from this. Nope. She totally wasn't going to run away from this again. Nope. Not at all. She was going to confront this head on, have a good time, and have a totally normal and delightful conversation with her ex. Nothing else, nothing more. Right?
The moment that three of them made their way down the stairs, and back into the main-room, seeing the others, Casey stopped in her footsteps for a moment. Her eyes landing back at the bar. Erin was there talking to Nathan, about who fucking who knows what, Ben, Nas and fucking Jeremiah were there. And of course, Diana and god damn fucking Jenna. Casey felt her heart absolutely plummet to her stomach as she stood there, jaw slightly ajar for a moment as she tried to recollect herself. For crying out loud, it had been years, so why in the hell was she still so fucking nervous? Was it the guilt she felt after all this time? Probably, but not like she was going to tell anyone that.
Casey silently leaned close to Lia, "
I'm just gonna be a quick second. I need a quick smoke and I'll be right back. I swear.
" she muttered, and slipped out of Amelia's grasp, and waltzed straight out of one of the side doors after making the briefest of eye-contact with Jenna. Which was enough for Casey to instantly feel light-headed. The moment she opened those doors, and stepped outside, feeling the fresh air hit her face, Casey felt slightly better. Instantly digging into her jacket's pocket as she retrieved the packet of cigarettes and lighter, placing one between her teeth as she lit it, putting the packet back into its placement in her jacket. Casey leaned up against one of the railings of the side patio of the house, and inhaled sharply, taking in the toxins and nicotine of the cigarette, feeling it fill her lungs for a moment before exhaling just as sharply. Coughing heavily as the smoke tickled the inside of her throat. "
[b]Oh fuck me...
[b]" she muttered, shaking her head as she combed her fingers through her hair as Casey looked out at the property that surrounded the large building. What the fuck was she really even doing here? Of course she was here for Ben, there was no doubt about that. But what was she
doing
here? Other than being a god damn coward, running away from her problems as usual, and just skirting around the issues like she always had. Casey was never a confrentational person, and today was
not
the fucking day that she was about to start being one. All she needed was to get through this damn party, make small talk with the others, and get through the night with no fuck ups. That was all. She'd be fine. Right?
---
---