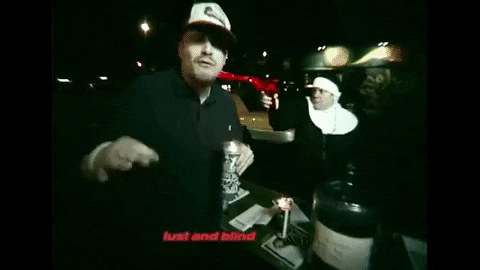 (EL-P: Deep Space 9mm)
Hex #000000
Outfit
Scott pulled up to the awards ceremony in a fairly run of the mill Lincoln Towncar, looked to be a 2070, a year before they dropped the roof height and shrank the rims by an inch. He did his best to keep his affinity for ancient items hidden. He hopped out and gave the valet a nod before tossing his keys over to the well dressed attendant.

"Thanks cuz"

Scott spoke softly on the way towards the oversized doors of the building hosting the awards ceremony. Scott wasn't nominated, or a party member, but the words open bar had stuck in his head as he read the invitation just a few hours earlier.




"'Sup Reg"

Scott greeted the bouncer on his way into the building. It didn't take long to find the bar, and even less time for the bartender to turn his head towards Scott. "What can I get cha there buddy?" The bartender sounded almost cartoonish.


"Triple of Bushmills Black, one ice cube"

Scott spoke distinctly, so as to impose the seriousness of the specificity of the drink. All too often, careless bartenders wouldn't listen, and put two or three ice cubes, destroying the integrity of the liquor, and that was not what Scott needed tonight, free booze was the only reason he came, sitting in a room with these suits wasn't his ideal evening. As Scott turned his head down towards the rest of the hall, he saw a few others who caught his eye. Doubtful they knew him, but he knew who they were. Camilla Rhodes and a Wrenley, he looked over for a split second, hoping they wouldn't recognize him. He ordered a second drink, and approached the stage, taking a seat at an open seat, next to the engineer, Miles. Best cover is being busy.



"Miles the machinist." Scott paused for several seconds, before continuing his sentence. "Wouldn't have expected to see you here. Thought you'd be uptown, back at the lab. You been alright?"



Scott knew Miles wouldn't have survived if he had've turned the Facists down. Then again, dying for what you believe is what made the revolution stronger than the oppressor's. Either way, this wasn't the place for conflicts, so Scott spoke to Miles with respect, albeit Scott wasn't sure he could be trusted, so best to keep it light, small talk, and do everything he can to avoid the gaze of the Wrenley Daughter, as well as avoiding Camilla's eye. Scott was unsure of what they knew entirely, but they knew enough about Scott's involvement on both sides of the coin to have a distaste.