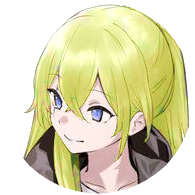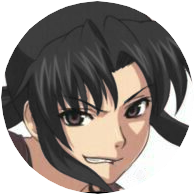 【"This has to be an overreaction"】
▋▋
【Main Room】
▋▋
【#009874】
▬▬▬▬▬▬▬▬▬▬▬▬▬▬▬▬▬▬▬▬▬▬▬▬▬▬▬▬▬▬▬
▬▬▬▬▬▬▬▬▬▬▬▬▬▬▬▬▬▬
▬▬▬

Vivian had just emerged from her room after changing, smoothing down the red silk, when the announcement was made. After a moment to consider it (she didn't recognise the guard, which was good for him), she turned again, heading through the doorway to Bez's room.


Her girlfriend was still asleep, and Viv looked at her tenderly before leaning in and pressing her lips to her forehead.
"Wakey wakey~ We're being called,"
she murmured, sitting down beside her.

Bezabelle was deeply asleep, lips parted slightly, though they twitched up into a smile when Viv kissed her forehead. Her eyes didn't flutter at all, too determined to stay asleep. Viv's second attempt seemed to wake her a bit more, though Bez only grumbled a bit, her eyes still tightly shut.
"Calling? Who's calling?"
Viv looked even more fond, gently stroking Bezabelle's hair.
"I don't know. Some blond guard. He's asked that everyone go sit at the table. I think we should be there."
"Hmm?"
Bezzie's eyes flickered open for a few sleepy blinks but she didn't sound particularly convinced yet. She just turned onto her side for snuggles, putting her head into Viv's lap, closing her eyes again. Rather than speaking, her voice was closer to a whine.
"Or we could just be here?"
She curled a bit tighter around Viv, then fully relaxed back toward slumber.

Viv's heart was melting - Bez was just far too cute.
"Come on, sweetheart."
She murmured, trying to lift up the smaller woman.
"We should hear what he's got to say."
She carefully propped Bez into a sitting position against her body, using one of the sheets to keep her skimpy nightwear covered away from the door. That was for her eyes only.
Once forced to sit, Bez seemed to wake up a bit more again. She laid her head on Viv's shoulder, snuggling into the taller woman.
"Seems like you're more stubborn than me. Mkay, where is he? Do we have to go now?"
"Yup, right now~"
Viv nuzzled Bezabelle's hair.
"Do you want me to carry you, sweetheart? I can carry you. You won't have to lift a finger. Just let me cover you up a bit, okay?"
The pride demon took the sheet, wrapping it over Bezabelle's shoulders.
"Or do you want to get dressed? We can definitely take the time for that."
"But if I get dressed, it'll be harder to go back to sleep again."
Bez put her arms around Viv's shoulders.
"Let's just go."
Viv turned a little pink but stood, carefully wrapping Bez up in the sheet and then a blanket for good measure. No one else was going to get an eyeful of her girlfriend's underthings if she could help it. Once Bezabelle was nice and cozy, Viv lifted her fairly easily, carrying her into the main room. She sat at the table, keeping the Gluttony in her lap so she could nuzzle her hair.

Viv's arms tightened protectively around Bez as the accusations were read out. She was mad too - she could have explained being in that room if they'd just asked, and Bez had 'associated with suspicious people'? That was a load of bullshit, especially with how they'd treated the gluttony. But some of the others really did sound suspicious and…

And…

Any other thoughts Vivian might have had on the matter vanished as her girlfriend stood up, shaking off the sheets. Her eyes immediately swept down, locking on Bez's butt as she strode forward.

It looked so...beautiful. So soft and curved, like an upside-down heart, wrapped invitingly in enticing lingerie and surely Bez would let her touch-

Viv had to shake her head to force herself to focus, barely catching the gist of what Bezabelle had said in the meantime. She stood up too, placing the sheets on the chair and striding forward, bowing over Bez and wrapping her arms around her.
"Do you need me here with you, sweetheart?"
she murmured, low in the smaller woman's ear, before slowly lifting her head to pin Amos with the iciest of cold glares for daring to look at her girl.

Bez shook her head and murmured back,
"Do you happen to know anything about cursed items? I think Cyr needs help."
"I know a bit about runework. He's who I wanted to talk to anyway."
Viv said softly, dropping a kiss into Bezabelle's hair.
"Be careful, love. Don't make the guard too mad."
she stepped back though, feeling that Bez could handle herself. With a last, fond look, she quickly headed across the room.
"Cyris!"
she called and headed over, catching the tail end of Cyr's sentence. He was claiming he'd never seen a cursed item… that wasn't actually improbable. It was a rare skill…or a great lie.
"Cyris."
She said again, stopping them before they got into the room. The Greed slid between them, and Viv just…looked at him. This was none of his business, she wasn't planning on hurting the much larger demon.
"I wanted to say…"
this was hard, her teeth were gritting a bit,
"sorry for being a sore loser yesterday. Pride demon thing. I'm sure you know what it's like."
She said casually, folding her arms across her chest.
"Do you, ah… want any help?"
She looked between the two.
"I've seen some runework before."
Neither seemed to want her help, really, and Viv was prepared to apologize and slowly back away.

It was the Greed who spoke first again, though he'd changed his mind about her, to her surprise.
"It wouldn't hurt to have another set of experienced eyes. I'll know what's cursed, but I can't promise I'll know what kind of curse it could be."
Now Viv had to hope that she could actually identify the curse, and prove she had some kind of use beyond cockblocking the soft looks they'd been sharing.
"Don't worry, I was just trying to be gentlemanly,"
Cyris replied, his tone slightly teasingly.
"Lust demon, you know how it is."
He winked, then turned his gaze back to Myut.
"Let's go,"
he said, beckoning both of them into his room.

Viv laughed, a little awkward.
"I guess, yeah."
She hadn't been around many lust demons at all. Nor did she like being teased, but she didn't want to antagonise him right after apologising. So she kept herself in check, despite the difficulty, and followed the two demons into the room, taking in the looks they were giving each other. Somehow, they felt significant.

The room was fairly clean, up until the lust demon began to dump his stuff on the bed, spreading it around. When Cyr spilled his stash on the bed, Vivian's eyebrows rose. She stepped up, first picking up an intricate Ruby Cross, checking it over lightly. She found nothing that could be a rune, and laid it aside, closer to Myut, who might know better. She didn't touch anything that wasn't jewelry, sticking to her realm of expertise only. At her side, the greed worked quickly, making his way through all the non-jewelry items, and quickly picking up the slack on her end.

It was he who found it, pinching a black velvet necklace gingerly between two fingers. Viv didn't want to touch it either, so she reached for a hairpin to manipulate it. At that moment, her hair tumbled over her shoulder, blocking her view, and she growled in frustration before turning to the lust.
"Could I borrow this?"
she asked Cyr, holding up the hairpin she'd picked up.

As soon as he agreed, Viv pinned her hair expertly, then drew a different pin from the pile, using that and the cross to flip the necklace over. When she squinted and angled her head just so, she could see it. Tiny threads, black on black, stitched into the underside of the design. It must have cost a fortune, for such remarkable craftsmanship….

She was no expert, but she'd seen and worked with runes before. The first she recognized was near the clasps.
"this rune here,"
she said,
"basically means...unbreakable. It's normally used to strengthen, but it's linked with this 'unless' modifier, and I can't read the rest but that's normally used to make a piece of jewelry only one person can take off. Even if someone else is wearing it, only the owner can 'break' it."
she explained before leaning back over. There had to be something else… Unbreakable didn't make a piece 'extremely cursed'.

She finally found it, near the cluster of the most complex, interwoven runes on the piece.
"Okay, so, this one here is in the transformation family of runes. That's all I know, they trigger transformations. I think there's a specific one for animal, and there's a thing you need for reversibility and- wait – "
she stared more at the rune, at the jagged edges, at the almost menacing slice of edges and how the slant represented brows furrowed in anger.
"I think that might be...mutate?"
she blinked a few times.
"Like...80% sure that one means mutate. Which is the 'curse' version of transform, like, it's harder to undo and can last longer…"
Myut had angled his head similarly to how Vivian was doing. When she pointed out the mutation inscription, the white haired demon gave a low, thoughtful hum.
"Mutate would need quite the collection of instructions…"
"I bet that that's this mess over here…"
Viv poked the cluster with the hairpin, then looked up again, seeming to notice that Cyr hadn't moved the entire time she'd been speaking.
"Are you, uh, ok?"
Myut rambled a bit about history before focusing on Cyr. Viv, meanwhile picked up on the implications…if his family had given it to him, with such a complex mutation…someone was definitely trying to keep Cyr out of the way. But why, and how?

She doubted the large demon could answer, he seemed to shocked and caught off guard.
"Don't put this on. Ever."
Myut was saying, and Viv nodded in agreement.
"Although it should be okay to handle, just don't close the clasps - that's what activates 'unbreakable' and maybe the rest of the runes too. This gem is too small to be a power source."
she said confidently, then looked between the other two demons. They needed to know for sure that it was safe, and she wanted Cyr to have at least a little reassurance…
"Avenge me!"
she said, trying for playful, before pressing her finger against the surface. Nothing happened, and though she'd been pretty sure on that, she still let out a gusty sigh of relief.
"Yeah, it's fine like this. Inert."
After a bit more conversation, she headed out, but paused beyond his door, remembering she'd wanted to talk to Myut anyway. She paused briefly but turned, catching the very tail end of Myut's gesture. She didn't approach, instead waiting for the Greed demon to come closer when he was done.
"Yes?"
the tall white-haired man asked.
"What did you think of that? A little crazy, isn't it?"
Viv said quietly, stepping from the door.
"I'm glad we found it. Well, you. But I wanted to ask if you had any way to tell if something is missing from someone else's collection?"
As she spoke, she slowly moved towards the entrance to her own room.
"Yeah, crazy is a good word for it. No, I certainly couldn't have figured out those runes, and knowing is half the battle."
He praised her, and the pride demon drank it up.
"Maybe I'll get more into them. Though I don't think I actually have the power to...power them, but it was nice to be able to help."
Her reply was...well, it was an attempt at being humble.
"If you can give me a general description of what you've originally brought with you, I would be able to cross check swiftly with what's physically there. I'd need quantity or count, but if you want help dividing things up to check for yourself, I can also do that in an extremely fast and efficient manner."
Myut said about the sorting.
"I brought a lot with me and my parents did too, and now it's all with me. Well, was. Wait a bit, can you just stand in the door?"
Using Meu to block the entry, she began to retrieve the jewelry from the variety of hiding places she had found.
"Sorry about this. By the way-"
she paused, looking over at him.
"Bez told me that Eris has an eye for shiny things, so you might want to store those high up. As she put it, if she can reach it, Eris can, and I don't think any of us want to go toe to toe with a wrath. Who committed arson. If we're trapped in here, it might as well be nice, right?"
Viv was getting chattier as she worked, the boxes really piling up now.
"I guess I don't really think it was you, I was caught in a place I 'wasn't supposed to be' and it was a complete misunderstanding."
she even rolled her eyes, turning around as she spoke, her hands on her hips.
"So I think they might be prone to overreacting. A little. Compared to some of the others. Anyway."
She waved him over.
"As you can see, there's a lot. I kind of need help checking in tiers, I suppose? So we brought jewelry to show and jewelry to trade and jewelry to gift."
She reached for one of the largest flat boxes and opened it, showing Myut what was inside.

It was a full body set of jewelry, consisting of a necklace, four bracelets, two anklets, and a belt. The pieces were all interconnected with impossibly fine chains, so tiny that at first glance, they looked to be made of golden thread. Some of the links held tiny gemstones between them, and in a few places, the golden links were made of precious stone instead. Vivian opened another box to display the pretty coronet that went with it.
"This is a display piece, to show what we're capable of doing. We brought a few in this category and I know them all, but it's kind of hard to sort. Is that something you can help with?"
Myut definitely appreciated the craftsmanship of the piece, which Viv appreciated in general.
"Absolutely. Show me where to start."
He said.
"Okay, so there's a few pieces in this category. There's this, it's a dance set. There's a cuff with a jeweled phoenix on it. There's a mosaic locket with really tiny gems, there's a music box…"
Viv listed off the others they were looking for, ten in all. None of them were similar at all, but what they all had in common was exquisite detail and expert craftsmanship. Every piece Vivian named had taken weeks, if not months of painstaking work to create. They were the pride of the family, and for good reason.
"Let's look for those 9 first, since they're the most important. Then I'll tell you about the rest. Or would you rather know now?"
"We can work on them in chunks; it'll be more manageable that way."
The white haired demon began to take the tops off of boxes and containers to begin the search.

Viv was searching diligently too, the company making the tedious task much more pleasant. She let out a pleased sound when she uncovered the cuff bundled in with some necklaces. She carefully freed it from the chains, presenting it triumphantly, the phoenix gleaming brilliantly even in the soft light.
"This one is Da's favourite."
she said softly, laying it aside.
"Ah, I know!"
She went to her wardrobe and returned with a sheaf of papers, sorting through them.
"Here's what they look like, this might help."
she offered Myut the stack. The first page was for a brilliant pair of earrings, while the next few detailed the music box she had mentioned. The music box had very few gems, compared to the others, but it made up for it with intricate metalwork. The very first page detailed each layer of the design, creating a vivid and detailed image of a young man overlooking the sea from a cliff. The sheet music for the song the box played was attached at the very back. Viv remembered sitting up with her Dad on late nights as he laboured over the paper thin sheets of metal, melting and remelting until each layer was perfect. She'd even helped him find the song, which Myut was now trying to hum.
"You know how to read that?"
she asked. She knew how to read music in theory, but she'd rarely ever put it into practise.
"It kinda goes like this-"
while none of her hums were quite in tune, they were in the general vicinity of it, and the timing was more or less spot on.
"Beautiful,"
Myut praised, before returning to their search. It wasn't long before he spoke again, a sadder tone.
"Well, Viv, I think we've got some bad news."
The pride demon had the sinking feeling that she knew what he was going to say.
"I think I know, but tell me anyway."
"The music box is most definitely gone."
His tone turned distinctly grumpy, his fingers tapping, so Viv was surprised by his next words.
"Could I keep these?"
The greed asked, evidently referring to the papers he still held in one hand.
"I also didn't see the earrings you mentioned, either."
Viv took a deep breath, seriously frustrated.
"Yeah, you can keep the notes, we just might need them at some point to copy the technique, okay?"
That seemed fair, but she wasn't calming down. She was a demon of Pride, and her family had been stolen from. Her family's hard work had been taken from them without restitution and she was pissed. In that moment she made an impulse decision, but one she instinctively felt her mother would approve of.
"Better than that. If we ever find the music box, it's yours."
"Of course. Hell yeah,"
his enthusiasm for her offer did sooth her spirit. If she understood greed demons at all, if Myut ever saw the music box, he'd raise hell to claim it.
"Let's go through the other categories."
He was saying, seemingly in better spirits himself.
"It's infuriating, isn't it? We better be compensated for the losses when we get out. Did some of your things get taken too?"
She reached for another of the boxes, opening it to reveal several necklaces and pendants, held neatly in place. The necklaces were quite pretty, scrollwork holding vivid gemstones in place, rains of diamonds, and in one case, a lotus-like shape in pink.
"The next group was things like this, things for trade. I don't have notes for these, but they're pretty, but made to appeal to as many people as possible, you know? I think my Da's tried to trade you some of these at some point.

"There's a lot to check, but it's more empty boxes, empty spaces than specific items here. What's left besides these are gifts. I think we gave away all the custom gifts, so that's good. So the last category is going to be simple jewelry, almost like...party favours, I guess? I guess it doesn't matter if they stole those, really, except they stole them."
she huffed.

Viv would have been scared of the Greed demon's dark threats, but having grown up with a Wrath brother, she was mostly amused. [color][Color=#009874] "Go get'em."
she encouraged lightly. Myut was sorting faster than she could, and she was very impressed by his speed and accuracy. Even though it was her jewelry, she almost felt like she'd just get in his way.
"You like to fight, Myu?"
she asked him, focusing instead of packing away the jewelry as the Greed expertly sorted them.
"I love a good spar. Might be nice to get some of that anger out too."
And with his muscles and stature, Myut was exactly the kind of guy she lived to fight.

Myut laughed a little
"Ah, you'll actually find me to be rather shit at fighting. I get it up here,"
He tapped on his temple,
"But I don't have the proper training here,"
He gestured to the rest of his body.
"I can handle myself, but I don't think I'd hold up proper against someone like you who actually has skilled experience. If it'll make you feel better to beat my ass though~,"
He chimed cheerfully, giving her two thumbs up.
"Ah, I see,"
Viv was surprised, a little disappointed, but not upset.
"I'll take a rain cheque, then. You think Cyr knows how to fight?"
she asked cheerfully, finishing up the sorting. She wasn't interested in a fight with an unskilled fighter, that would definitely be too easy for how she was feeling now. Too many of the tradeable pieces were missing, and she really did want to punch something right now, but not Myut. Myut had been nice and helpful.
"I owe you one,"
she said softly, beginning to replace the jewelry into its many cases.
"Is there anything I can do for you?"
Meu shrugged in response,
"I don't have the slightest clue if Cyr would be a good sparring partner."
He grinned over at her as she joined him at his side once more, and gazed hopefully at the box containing the dance set when she offered him a reward.

Viv followed his eyes, and her eyebrows arched in surprise.
"That won't fit."
she said bluntly.
"I mean, ah...do you have a petite partner back home?"
she tried to soften the question.
"And?"
He asked cheekily.
"No, I suppose you're right-"
He paused.
"I wonder if Ino would fit in it? This – "
he indicated the papers,
" is more than enough."
"Ino?"
Viv thought about the Envy for a bit, distracted, wondering if Myut also liked him, considering the implication of this set. Did he want it as a gift for the envy?
"Almost definitely, if his arms are slim enough for the bracelets. This is designed for incubi though, though the more common kind. The petite ones."
In this one interaction, Vivian suddenly understood why her dad found Myut frustrating - she couldn't make sense of how he perceived value at all. But still…
"When we're out of here, I'll see if I can convince the craftsman to make you a set like that, okay? No guarantees, but I'll check. Would you also mind blocking the door again so I can hide these?"
Myut gave another breathy laugh.
"I'll be sure to pay nicely for it. And certainly."
Viv smiled back, before attending to the time consuming task of hiding all her boxes away. As she packed, she went through the logistics of recreating this set in a larger size. They'd need more gems, more gold, and Myut could probably make custom requests anyway. She got the feeling that he'd get along well with Mal. Thinking about her brother now made her sigh. She wondered how he was dealing with his situation, if his hair had turned any less cyan. She almost wished he was here too instead of the pissy wrath. He'd have been trying to make friends from the start. Mal'd try to believe the best of everyone here…

Once the jewelry was hidden, Viv joined Myut at the door.
"Let's go,"
she said with a smile.

Meu ducked his head in agreement, giving a nonchalant grin as he turned out of the doorway and back into the fray side by side with Viv.

Viv immediately had to hurry to check on Bezabelle, who had been fighting with the guard, but luckily, he'd targetted the little wrath demon and not her.

She had barely finished when one of the doors swung open and Ino emerged, a fluffy towel around his shoulders, saying something about a bath. Viv glanced around, then sniffed herself discreetly, but she was fine. She'd make use of it tonight, maybe.

Instead, she bid her girlfriend goodbye and headed over to the Envy. He was, based on what the guard said, one of the most dangerous here, but Viv had a little bit of a plan.

That, and she doubted he'd try anything out here.
"Ino, right? You mentioned you knew my mom, and she doesn't talk much about her past with us, so I was wondering, if you had time, if we could talk a bit?"
The envy certainly seemed surprised by her request but he agreed readily. The two demons soon ended up on the couch, Viv sitting primly, Ino with his legs folded under him.

What he told her made Viv appreciate her parents a lot more.

Marie didn't like to speak of her childhood, and Ino easily explained why, as well as their connection. Both had been raised by lower level demons, pride and envy respectively, and as their mothers hated each other, they used their children to compete.

It did explain her mother's eclectic collection of skills, an apparent unending competition. Marie was a born singer (Ino claimed he was better at instruments, though he'd glanced around cagily before saying so), with an innate ability to charm and flatter. She was also good at flower arranging and sharpening weapons. She'd left home as soon as she could manage, and Ino apparently credited her with inspiring him to do the same.

They'd even worked together briefly, and Ino had witnessed the start of her parents' courtship.

Viv had had an ulterior motive in asking Ino about her mom, but she found herself genuinely enjoying hearing the older demon speak. For a bit, she sat, both absorbing the stories and appreciating more than ever how Marie had let her play and romp until she'd hit her teenage years.