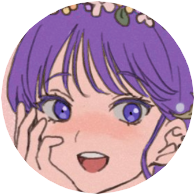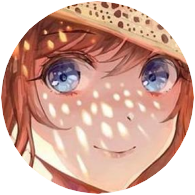 【"The game is harder when you don't know the stakes…"】
▋▋
【Her bed → Viv's arms→ scolding Amos】
▋▋
【#CD5c5c】
▬▬▬▬▬▬▬▬▬▬▬▬▬▬▬▬▬▬▬▬▬▬▬▬▬▬▬▬▬▬▬
▬▬▬▬▬▬▬▬▬▬▬▬▬▬▬▬▬▬
▬▬▬

Bezabelle was deeply asleep, lips parted slightly. Her breathing was soft and her face peaceful. She snuggled into Viv as the morning went on, stirring restlessly when Viv got up, but it was only moments before she settled again.
"Wakey wakey~ We're being called."
By the time Vivian came back to wake her, Bez was nearly dreaming. Her lips twitched up into a smile when Viv kissed her forehead, but her eyes didn't flutter. Viv's second attempt woke her a bit more, and Bez grumbled a bit as Viv spoke to her, her eyes still closed against the morning light. Bez managed to mumble a faint reply,
"Calling? Who's calling?"
"I don't know. Some blond guard. He's asked that everyone go sit at the table. I think we should be there."
"Hmm?"
Bezzie's eyes flickered open for a few sleepy blinks. She didn't sound particularly convinced yet. She turned onto her side, curling her legs to snuggle against Viv with her head almost in Viv's lap. Not only was the new position more comfortable, but Vivian's stroking her head was rather soothing. Her eyes fluttered shut again, far too heavy to keep open, and she muttered, almost whining,
"Or we could just be here?"
She curled a bit tighter around Viv, then fully relaxed back toward slumber.
"Come on, sweetheart. We should hear what he's got to say."
And now Bez was sitting up. Much less comfortable, she had no choice but to wake up. She laid her head on Viv's shoulder, snuggling into the taller woman with a sigh.
"Seems like you're more stubborn than me. Mkay, where is he? Do we have to go now?"
"Yup, right now~ Do you want me to carry you, sweetheart? I can carry you. You won't have to lift a finger. Just let me cover you up a bit, okay? Or do you want to get dressed? We can definitely take the time for that."
"But if I get dressed, it'll be harder to go back to sleep again."
Despite her words, Bez was pretty well awake, but she was not ready to let Viv know it yet. She was thoroughly enjoying Vivian's coddling. Bez put her arms around Viv's shoulders.
"Let's just go."
Bez allowed herself to be bundled, enjoying every bit of excessive doting. She was exhausted and unhappy with being awake so soon after she had managed to fall asleep; but, she was also deliciously warm with the extra blanket and was thoroughly enjoying the strong embrace of Vivian's arms as she carried Bez out into the main room. She couldn't help but give a triumphant yet discreet smirk to whoever caught her eye as they moved to the table. Then, Viv sat Bez in her lap, and Bez could feel her still nuzzling her hair. She was honestly surprised. She didn't think Viv was comfortable with that level of public affection. Either way, Bez was not going to protest.

Still, there was the matter at hand. The blond guard looked nervous. When he began to speak, Bez was fairly sure she recognized him as one of the two guards who had brought her here. She could not believe what she was hearing besides. They were here because they were suspects for an assassination attempt against the Prince? And they, the suspects, were supposed to figure out who did it? And it sounded like whether they picked someone or not, the Prince was going to execute at least one of them in seven days.

Bez could feel a cold fury growing in her gut. She couldn't believe this was happening. She didn't even believe that it was as simple as this guard was making it out to be. The question was, what did he really know about it? As soon as Amos had finished his canned speech, Cyr spoke to Myut. He was asking for help with finding the cursed item. Bez caught a glimpse of Myut's expression. She kept her face still. She wasn't sure what to do about that issue just then, but she would have to keep it in mind for later.

Bez slid from Vivian's lap, sheets forgotten as she took a couple slow steps toward the guard, not bothering to hide her anger. Or anything else for that matter. Though she was only wearing a rather scanty set of sleepwear, she stood as confidently as if she were dressed in armor.
"And if we do have more questions?"
Bez asked coldly.

Amos paused.
"Well...er...you are free to ask them..."

She listened to Amos's reply with slitted eyes.
"Do you need me here with you, sweetheart?"
There was sudden warmth as arms slid around her shoulders. Vivian murmured her question but Bezzie's glare never left the guard as she considered. Ah, maybe that?

Bez shook her head and murmured back,
"Do you happen to know anything about cursed items? I think Cyr needs help."
"I know a bit about runework. He's who I wanted to talk to anyway. Be careful, love. Don't make the guard too mad."
Vivian kissed Bez's hair, then turned to leave. Bez glanced back to watch Viv's retreating form. She couldn't help but sneak a glance toward Cyr and Myut as well. That was a situation she would have to do something about. Hopefully something more permanent, but she would have to figure out how later. She returned her focus to the guard.
"What the hell is going on here? Or are you actually so incompetent that you have to have the suspects finish your investigation for you?"
He frowned and shrugged.
"Wasn't my plan. If you haven't done anything wrong, think of it as a nice vacation. The Prince has more important things to deal with right now. You all will sort yourselves out just fine."
"My, more important than an attempt on his life? That is intriguing indeed,"
Val mused.
"Whose plan was it?"
"The Prince's, I'd hazard to guess."
Amos shrugged again.
"You all are in here, he can deal with you when he has the time to again."
"And you're only guessing the order is from the Prince? What, as long as the order looks official, you're content with following it? Makes you seem so loyal to the Prince when you're willing to follow whatever orders you get, whether from him or not."
Amos gave her a strange look and crossed his arms.
"Well, they come down the chain of command. He could have easily said 'I don't care what you do with them, lock them up or something,' and the head guard made the plan. It's neither my place or yours to argue with them."
"Not my place to argue? Yeah, right. Watch me. You can't tell me this makes any sense to you,"
she snapped back.
Amos shrugged.
"I don't really care, to be honest. He could be much crueler if he pleased. If you've done nothing wrong, you'll get to leave in a week."
"Or you'll execute the wrong person. Half the crimes are vague. Any demon could have done the same."
"Exactly. How sure are you that you got all the suspects? Because if you didn't, the assassination attempt is still on. Are you really just going to sit on your thumbs and wait for the Prince to deal with it? Hide behind your orders that came from who knows where?"
"Everyone else has left already, including the Prince. What we're doing about the investigation is none of your business. You're here, so you'd best worry about yourself."
Val left then, apparently tired of the conversation. Eris, however, stayed. A plot already began turning in Bez's mind, and Bez turned her attention back to the guard.

"Worry about myself? Maybe you aren't as ridiculous as you seem. What's your name?"
"Amos. Why do you need to know."

"Because, Amos, we're going to be here for the next seven days. Would you rather just be known as 'that guard over there'?"
Her eyes narrowed, lips tightening into an unfriendly smile.
"You strike me as a pride demon. Am I right?"
Amos frowned.
"It's nothing that concerns you."

"Are you ashamed of it or something? What, is your spirit animal a chicken? Oh! I know. A mouse. Amos, a mouse, it's perfect."
Amos frowned more, shifting back closer to the wall. He seemed ready to leave, but the guard on the other side didn't seem to want to let him out.
"I hope you're having fun. Go stand somewhere else and complain, would you?"
As Amos retreated, Bez advanced a couple slow steps, her hand on her hip. It was only she and Eris in the room now. Bez couldn't help her impulse to somehow cause trouble. She wanted to know how far she could push the pride demon before he would either snap or run away. Or better yet, she wondered if Eris would beat her to the punch. She could feel the wrath demon getting more irritated now that Val had left. Which temper would snap first?

"Why would I do that? You said I was free to ask you questions. How about this one, if you were going to be fair and thorough in your investigations, there would be more demons locked in here. I could personally point out two or three you missed, whose activities at the gala were far more suspicious than any demon you managed to catch, and yet they are roaming free and we're the ones trapped here. How is that fair?"
Amos shifted closer again to the wall, looking frustrated.
"Fair? What are you, a human? It's not your business what the Prince decides or doesn't decide to do. The fact of the matter is that you are here. Deal with it. You're not asking questions, you're just whining."
Meanwhile, Eris was coiling further and further, agitated by the guard.

Bez continued her slow advance, moving forward whenever the aggravating pride demon retreated. She knew he had to be frustrated, but she wasn't going to let him off easy. And he was ignoring Eris. His mistake. Bez could almost feel her preparing to pounce. This was sure to be fun, and maybe Eris would be able to persuade Amos to be a bit less haughty the next time he came into their little prison/vacation suite.

"I think I'm asking good questions, even if you are too high and mighty to answer them properly."
Bez debated whether to reveal that he was one of the two guards to drag her in here the other day. She quickly decided against it. She didn't actually want Eris to try to kill him. That would bring far too much trouble down on their heads.

"If you don't like my whiny questions, why not just leave? Because I have no issue with getting more information for as long as you choose to stay."
"I disagree,"
Amos said, sounding frustrated.
"I don't think you've been asking very good questions at all. Just...if you're going to keep complaining, go stand over there or something."
He pointed towards the sofa on the other side of the room.

Bezabelle ignored his request to move. Instead, her brows rose in mock surprise.
"Oh? You don't like my questions? Whatever will I do? Well, what would you ask if you were in my situation, O Wise Mr. Mouse?"
"Well, it's..."
As he started responding, Bez saw Eris hop onto the table. Amos was facing Bezabelle and did not seem to catch the movement out of the corner of his eye. Oops, too late Bez thought. Eris sprinted across the table and launched at the guard. Now it was her turn to feel smug and she was going to relish it. Though it would also probably be in her favor to act a little surprised.
"Eris! Cy-"
Bez caught herself, reconsidering, then called out,
"Vivian, help!"
Amos managed to throw the small wrath demon away from him. Bez hurried to her. She made a small attempt to keep her from charging, placing a hand on Eris's shoulder before she could spring up.
"Eris! Are you okay?"
Eris sprung up anyways. Instead of focusing on the wrath demon, Bez flashed a smug look of her own at Amos, catching his eye just seconds before he retreated out of the door that had finally appeared. It had taken his fellow guards long enough to save the poor fellow. No one else came through the door to help Amos get out safely nor to punish the attack. Interesting.

With that dramatic scene finished, Bez turned her attention back to the room. She was satisfied with herself, but tried to look worried. It was hard enough to pull off that she found herself using her powers to make the imitation believable. Better to seem a little shaken since she was the one who riled Eris. She was not sure how the situation would turn out and did not want to seem suspicious.

At that moment, she heard Ino enter the main room.
"Hello everyone! So they gave us a bathtub, not sure how long it'll last, if anyone wants to check that out~"