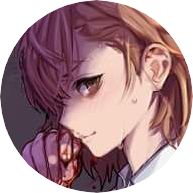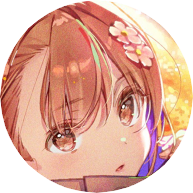 【"The difference between a regular attack and a sneak attack is that sneak attacks mean you have to use your inside battle cry."】
▋▋
【Leaping at a guard】
▋▋
【#aa5f77】
▬▬▬▬▬▬▬▬▬▬▬▬▬▬▬▬▬▬▬▬▬▬▬▬▬▬▬▬▬▬▬
▬▬▬▬▬▬▬▬▬▬▬▬▬▬▬▬▬▬
▬▬▬
Eris continued her prowl around the room, checking the windows, peering into the other rooms, looking for a shred of a hope of a chance that there might be some way to get out of this place short of taking a sledgehammer to the wall and busting out. Which honestly would be ideal, but she didn't have a sledgehammer, and it didn't seem likely that one would be provided for her demolishing pleasure. Shame.

The prowl, and it's plodding, barefooted agitation,came to an abrupt end as movement in her peripherals caused Eris to swivel her head around, eyes fixing on the man who just materialized out of the wall. A guard. She glanced around at the others, who were also looking in his direction. They could take this puny guy, even with his sword. Eris gritted her teeth, coiling as the man began to speak.

To her surprise, however, the others merely crossed the room to sit down placidly. Where was their sense of justice? Of freedom? Of the ability of seven people to effectively gang up on one man and beat him to a pulp until he relents and releases them from their prison? Eris growled low in her throat but conceded, sitting in the back corner. Soon after, the tall woman emerged with a Bez-filled burrito of blankets. They sat in front of her, and then the guard began to speak again.

The anger that boiled up within her was somewhat counterbalanced by Val's presence nearby, but it still burned white-hot in her chest. Arson! She'd fucking show them arson! The big white-haired one had similar objections to his accusation. Eris decided she liked that guy. He wasn't afraid to stand up to those stupid guards who didn't know their head from their asses. Especially this one, who seemed to think it was just perfectly fine to trap a bunch of demons together and put them against one another. She'd known the Prince was a scumbag before, but this proved it. Who did something like this?

After the guard finished his spiel and retreated, everyone scattered off into different rooms, which frustrated Eris even more. They could take this guy! Why weren't they all on the same page? Thankfully, at least Bez stuck around. Unfortunately, so did Val, and she could feel him blurring her thoughts together just enough that she couldn't quite focus in on what she wanted to do next. Nonetheless, watching Bez back the fool into a corner, both verbally and physically, amused her. This was what they often did together. Bez would set the target off kilter, and then she would sweep their feet out from under them. It was a fun game.

At some point, Eris felt the sloth's presence diminish, then vanish entirely. Which seemed to have an effect on the guard as well, because his answers grew more and more defensive and agitated. The way he was speaking to Bez bothered her. He didn't have the right. His smug, mocking tone, and the way he kept telling them to go away made her coil further. Finally, the frustration grew high enough that Eris couldn't bear it anymore. The breaking free, the releasing of all that pent up energy was pleasurable enough on its own--that sensation of weightlessness as she leapt up onto the table, the sound her bare feet made as she dashed across the wooden surface, the slight give the guard's body had as she first collided with him, before his spine seemed to realize what weight had suddenly landed on him and caused him to stumble backwards to keep his balance.

She managed to get a few good hits in before he flung her off. No bites, unfortunately. She rolled when she hit the floor, returning to her feet after a few seconds. She was used to being flung, thrown, batted, and tossed by larger demons. They often weren't ready for the second strike. Bez's hand landed on her before she could straighten fully.

Before she could so much as move shrug off the hand, however, it was as if a hand emerged from the stone, grabbing the guard by the collar of his uniform and yanking him backwards through the suddenly apparent door. Said door disappeared again without even a mark on the wall. Eris growled. "
I'm fine,
" she said after a long moment, finally straightening now that the guard was out of sight.

Eris stood for a few moments after Bez let go of her, staring at that wall. But no one else came through the fight. Disappointing. She sighed and turned, unsure what to do with all the energy burbling inside her, anxiously seeking a way out. She wanted to punch someone. As she turned towards the fireplace again, Ino appeared, announcing a bathtub. A bathtub???? Why did they need a bathtub?

Nonetheless, Eris made a beeline for it, checking all the doors in the hall and investigating every inch of the new room for potential escape or potential weapons. Disappointed and sweaty she emerged not long after, having no luck in her search. So instead she went to work on the window by the fireplace, trying with every ounce of her strength to open the sash.