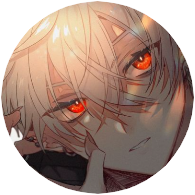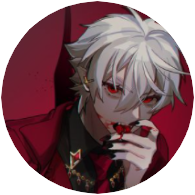 【I'm... on the dangerous list? Sweet. Mother would be proud of her sloth.】
▋▋
【Main room >spa>bedroom>mainroom】
▋▋
【#4169E1】
▬▬▬▬▬▬▬▬▬▬▬▬▬▬▬▬▬▬▬▬▬▬▬▬▬▬▬▬▬▬▬
▬▬▬▬▬▬▬▬▬▬▬▬▬▬▬▬▬▬
▬▬▬
Valramir had been having a wonderful little nap beside Bezzy on the couch. Certainly, he'd been squished, but he always preferred snuggling when asleep instead of being alone. It didn't matter who he was snuggling if it was another warm body. And then something was lifting him. Normally he would have slept through, but it was so out of place considering the situation, he blinked up bleary eyes to see Cyr had picked him up like a lover. Unexpected, but completely welcome. Unfortunately, the atmosphere died quickly considering the information Cyr gave him; a guard had come to speak with them. He pouted as he stopped trying to reach up to wrap his arms around the other demon and let him sit him down at the table beside Meu. He offered the demon a smile, wondering what he was thinking. Did Meu remember what happened that night or would he brush it off as a dream? The guard demon was a far more pressing matter however.

Once everyone was gathered, aw, Bezzy was in Vivian's arms, the guard began to speak and let them know why exactly they'd all ben brought into this little cubbyhole in the wall. Valramir's eyes widened slightly before he schooled his features again. An assassination plot against Abadeer? They were all considered suspects? Valramir couldn't help but feel tickled at the thought and he smirked, almost bursting out into laughter right then and there. Him? A suspect in an assassination's attempt? He was a sloth. Since when did sloths do anything that planned out and elaborate? And what could he possibly gain from killing Abadeer? He certainly didn't want to rule hell. That was way too much work and responsibility. He enjoyed his cozy life. His history showed he couldn't hold onto a territory for long.

Then again... he did have a pension of getting back at demons, and scheming. It had taken some time, but once he'd been driven out of his mother's territory by Lovain, he'd worked with Eris to get the territory back. He'd sabotaged all the guards and Lovain's soldiers so that when Eris came, no one stood against her. Now Eris had her own territory and his mother's vast lands under her belt. Of course, Valramir had the bonus of being back within his old home doing whatever he pleased while Eris dealt with the actual duty of running the household and dealing with other demons vying for control. It was a win-win. Perhaps this had received attention from the prince. Considering recent events in relation to this bit of his past, it wouldn't be surprising if Valramir tried the same thing again for Eris or another demon. His coup had been thought out, planned, and had taken a lot of time since he'd planted seeds in the minds of the guards and soldiers, working them, slowly. It had taken several days… or maybe a couple of weeks; before he'd gotten that many demons under his prolonged influence. It wouldn't have been effective if he had just tried to blast everyone with the aura; some demons had a strong will and could get out of influence easily. No, small seeds to turn the mind were far more effective. Regardless, what he'd done here was nothing compared to that. This had been purely fun. And feeding. He always did need to feed since he expelled so much energy at all times of the day.

Valramir turned his observations away from himself and looked at the other demons in the room as their sin and actions at the galla were announced one by one. Interesting notes. Ino had poison? What did he have poison for? That was a hefty accusation as well. His eyes narrowed as he watched his face, but the demon had a glamour on his features. He barely noted a change of expression on his pretty face. Smart. Cyr was a lust demon? That was interesting. He would have pegged him as a greed or pride demon. He certainly didn't look like a normal lust demon. And the cursed artifact he'd seen that night came up into question as well. The demon looked genuinely surprised by the information. How had he not known that he had a cursed item? The energy of it was off.

Meu was seen bribing guards and in a restricted area? That was hardly an assassination's plot. He smirked at the indignation Meu displayed at the accusation. He didn't deny being in a restricted area but of course disputed 'bribing'. He didn't doubt they were trades. He hadn't even known Meu before but when he'd come to him, it had been purely about trading one thing for another. He couldn't see him bribing anyone for anything without something hefty in return. Eris had been caught setting things on fire which was hardly new. She'd had a target in mind alright, but it wasn't the prince. If she had been after the prince, she would have come to him no doubt to help her. Eris was a firecracker, but she wasn't stupid. She would have planned things far better than this. And the two of them were as thick as thieves in these sorts of matters since they'd already worked together. Or at least that is what he assumed. She would tell him and include her in her plot.

Bez had simply associated with them all which again, didn't feel like much to go off of. Bez was a social butterfly. She talked to and interacted with everyone at the gala. He didn't doubt she literally talked to every single demon that was here. Why had Abadeer included her in this mess? Vivian being in a restricted area wasn't too alarming, but he didn't know her well enough to make any sort of assumptions just yet. Thus far, the biggest and more narrowly focused accusations were against Ino, Cyr, and himself.

Within his initial thoughts recorded, he was content to sit back and watch how the others interacted with the guard and the accusations. He let his eyes follow Vivian, Meu, and Cyr when Cyr asked for help identifying the cursed object. Hmm. He looked genuinely scared and disturbed at the idea. Who had given him a cursed object? Had the real culprit given it to him in the hopes that he'd pass it to the prince? That seemed sketchy. Maybe Cyr was a good actor? Only time would tell. He turned his gaze back to the others as they began to confront the guard.

Valramir felt Eris and Bez getting angry and used his influence to try and keep things mostly civil. He didn't think getting into a blood bath would help any of them in the long run. Besides, he wanted to hear what the guard would say. Bez made some good points, and he added a few points of his own. After a moment, Valramir realized that Ino was missing from the gathering. He'd seen him go off into the new room, but he had yet to emerge. What was he up to? Plotting? Curiosity got the better of him and he slowly picked himself up and entered the new bathing chamber. Ugh. Hot and humid. He hated muggy baths. But Ino indeed was there lounging in the bath, looking pretty as ever. The resulting conversation was fun, but not overly informative. Ino was trying to find a way to explain away the poison, but he wasn't sure how convincing he would be in the end. He couldn't really imagine Ino wanting to rule hell but who knew the whim of envy? Maybe it was something else? Still, something didn't sit right. He couldn't really imagine anyone here trying something like this. Was this a set up?

Valramir started to follow Ino out of the bath but then stopped. He was already wet from the humidity of the bath and feeling icky. Might as well bathe. He pulled his clothes off and tossed them into a corner before he got into the warm water and quickly started to wash himself off. He wasn't one for long drawn-out baths so he was done relatively quickly. He grabbed a towel to dry off a little, feeling a bit refreshed in the air now since the water itself had been hotter. He wrapped a towel around his waist and headed for the door, too lazy to pick up the clothes he'd discarded moments before. Water droplets still kissed his skin and dripped occasionally from his mused hair, giving him a disheveled sexy look though it wasn't exactly intentional. His belly ring sparkled with the water, bringing attention to it now that it was visible without an overly large shirt covering it up.

As he came out of the room, however, someone was waiting for him.

Viv had abandoned Myut's side and was probably for the best. Myut did okay one-on-one with people, but once it was back into the masses, it made him a little less comfortable to be so sociable. He seemed to be slowly warming up to individuals okay, though. Speaking of which, he had a bone to pick with Val. He did not see the little sloth, however, and soon surmised he was behind their mystery door. Ino had said something about a bath - to which Meu was very excited to hear about - but far be it from him to intend to share that space with anyone else at any given time. The more he could do to avoid people, the better. Especially when it came to his privacy. So, he opted to kind of just hang out by the door to the sloth's room, keeping an eye on things here and there while he waited.

When he heard the closed door open and saw Val appear clad only in a towel, Myut pounced before he could think it too far through. Seeing Valramir only reminded him of the anger from last night about the sneaky demon snooping about in his room - Meu swore he had been sticking his nose into his stuff - so he forgot about the implications of approaching the far-too-friendly demon. So, the greed demon strode over to block Val's path, crossing his arms as he stopped in front of the other white-haired male.

Val blinked at Myut, a bit surprised the other demon was in his way. He offered a bright smile and wave.

"Heya,"

he called even as he started to make his way past him to continue towards his room.





"Oh no you don't,"

Meu grumbled, grabbing the pale demon's arm with a gentle but very firm grip. He turned him back around and stepped him backwards against the wall.

"Not so fast."

He leveled at the other in a neutral tone, suddenly squinting his eyes ever so slightly and looking down at the male. Val had had every intention of getting to his room and was a little surprised when Myut suddenly grabbed his arm and pulled him back and up against a wall. He blinked at the other demon. He'd thought Myut had been uninterested in a physical encounter. His aura immediately pulsed outward in a defensive gesture to slow any aggression that me heading his way.





"You and me; last night."

Meu spoke accusatorily as though those few words would explain all.
Val broke into a grin. He knew, of course, exactly wat Meu was talking about. He'd hoped he wouldn't remember it at all, but it seemed that was not the case. He was like a rabid dog after a bone. But, he didn't like to answer too directly so he would deflect. And by the hairy ass of the lord of hell, Meu made it easy.

"Oh my, Meu,"

he said, nearly sing-song like,

"Have a... steamy dream, did we? Of course I'd be happy to consent in our wakened state. It is kinda hot and kinky against the wall."

He reached over to rub the man's chest and playfully tug on his shirt.

"You want to relieve me of my towel, or shall I?"




Val certainly managed to curb the irritation that Myut had previously been feeling, which left only one feeling remaining - confusion. Val grinned seductively, talking at him with that sing-song voice he had remembered from last night too. No way was Myut wrong about this, despite Val trying to play it off as some dream. This had been a mistake though.

"Wait, what? I-"

He dropped Val's arm as he babbled, a bit of redness rising to his cheeks as suddenly the other demon had his hands all over his chest, tugging at the shirt he wore. He couldn't help but stare down at the smaller hands. Hot... and kinky? Meu didn't have any time to process as in the next breath Val was suggesting some rather naughty things regarding his towel. Meu was scared for a moment that the other's hands were already dropping to where the cloth was tied around his waist, so Mew made quick to beat him to it. The greed demon's larger hand immediately dropped to Val's right side where the tie of his towel was. His fingers slid against still-damp, warm skin as he moved to ensure that the knot would stay right where it was, and that Valramir could not try to undo it.

"No, I'm-"

He semi-stammered, fighting off the heat as he desperately tried to explain himself, that he had no such intentions, but he should have known better, getting mixed up with this particular sloth demon. Myut suddenly cut himself off, regaining his composure as a thought popped into his head.

"You sneaky devil,"

He suddenly accused with a self-assured grin,

"Don't try to wriggle your way out of explaining what you were doing in my things last night. Don't think I'd forget so easily."





Valramir's eyes sparkled in mirth and excitement when Myut suddenly grasped his towel. He really had thought Meu was shy and wouldn't want to do anything like this public. But alas, the man back pedaled, even with his warm hand on his hip and dangerously close. Damn, he was as sharp as a whip too.

"I had to try and you gave me an opportunity I couldn't pass up,"

he admitted and wrapped his arms around the greed demon's neck to lean back against the wall and transfer some of his weight to Myut. It was too much fun to tease him and he was damn adorable.

"Fiiinneee you tease. Ruined it,"

he said with a pout and stuck his tongue out at him, revealing the shiny ring there once more.

"I was curious. I wanted to see what kind of horde you collected."

It was mostly true. He'd wanted to see what everyone had brought and it seemed a good thing too, considering the new accusations.

"But relax. I didn't take anything. You're welcome to check my person and my things for your items."

he answered.

As Val's hands secured themselves behind his neck and the sloth pulled Meu down so he could lean back against the wall, Meu humored him, allowing himself to be tugged forward. To catch himself and better support the position, the green-eyed demon angled his other hand against the wall, palm resting against the smooth surface as he looked down at Val while he whined about Meu ruining his plans. His other hand was still clutching the man's hip, to which he withdrew with a teasing scratch of his nails against the other's skin. Valramir in the meantime was sticking his tongue out, and the greed's eyes focused together to home in on the familiar piece of metal that adorned it. He was only half-listening to Val there for a moment. But when Valramir explained he had been interested in what he had on him, Myut only gave a light scoff and a small, disbelieving press of his lips.

"All you had to do was ask~,"

He mumbled, lifting a hand to grasp the sloth's jaw and abruptly turn the other's head a little, as though analyzing his features very interestedly.

"Why so naughty?"

He smirked at Val. He did not allow his touch there to last long, however, as he suddenly abandoned it to pinch his finger over one of the sloth's earlobes, tugging down on it like he was chastising a child. He hoped it would have the other releasing his grip, at least a little. Regardless, Myut suddenly straightened without too much trouble.

"No need,"

He began; while he was interested to see what Val had in turn, Myut figured it would be a bit too much trouble to deal with him. If he disappeared into the depths of Vir's room, he didn't think Val would let him go anytime soon unless he was physical with him.

"I don't think you're hiding anything of mine there,"

He tilted his chin down to motion towards the towel Val wore,

"And I can look through my things to see if anything's missing. If I am, though, you'll be seeing me again shortly."





Val hummed lightly, approving of the attention, even the ear tug. How could he so easily give green lights and flirt like this and then suddenly flee and be skittish? He should just pick one.

"I like being naughty"

he grinned

"And oh so sad that you are trying to get away again after you have me so compromised!"

And then Myut straightened himself and pulled Val up with him. He took the opportunity to press against him.

"See?"





With Val pressed against him all of a sudden, Myut could feel whatever damp was still left over begin to transfer into his clothes as little pools of quickly-cooling warmth.

"Mm. You're wet."

He whispered into the other's ear with a coyly suggestive tone, still appreciating the closeness even if the advances weren't necessarily welcome. He didn't like the idea of Val transferring over his wetness onto his nice and dry clothes, but what could he say, Myut appreciated pretty things. Speaking of which, hadn't he seen a belly-button ring as well? He resisted the urge to look straight down, lest it encourage the lusty sloth even further. So instead, he just stared straight ahead at the wall.

"Unfortunately, my things call. So."

He spoke in a sort of flat manner, leaving no guesses as to how unfortunate 'unfortunate' really was. He lifted his own hands to begin to press against Val's interlocked fingers, intending to work at getting them to release.

Val chuckled against him, enjoying the closeness and the feel of the man. He was sad playtime was over. But in the end, he'd gotten Meu to stop questioning his motives. And he got to tease the sexy demon. He debated whether he should do his famous weight drop like he'd done to the guards and make Meu fall with him, drag him or struggle with an unmoving sloth demon but he'd done that once to Meu and the results hadn't been fun. Besides, he didn't want to scare him away when things were only just starting.

"Booo,"

he pouted and let him release his hands.

"I am right next door if you ever want to play, or just snuggle,"

[color=2F4F4F] he answered. He took advantage of their closeness then and stole a kiss from Meu's lips before he darted away, his towel nearly falling in the process. He wanted to be out of reach in case the other demon wanted to retaliate. He cackled in his carefree tease and gave Myu a wink before he got into his room.

It seemed he had been a little too lenient with the sloth demon, as while he was prying his hands off, Valramir suddenly swooped in for a little smooch while Myut was preoccupied. His eyes shot wide open with surprise, and his body instinctively reached out a hand to try to grab the form that was quickly dancing away, intending to scold the sly little devil. It was for the best that he only grasped air, though, as Val was already out of reach and calling back out to him about being only a door away to promise a good time.[/color]

"Naughty indeed."

He mumbled under his breath as he squinted after Valramir's retreating form, running a finger over his lip from the stolen kiss. How brazen. And snuggles? No thanks. He slept better alone. At least that was over and done with. He needed to go confer with his things now though, lest he need to keep his promise and go hunt down the boy again. If Valramir turned out to be lying, Myut would not be so carefree and humoring anymore.

Valramir peeked out of his room to see if Myut was charging after him and saw that the other demon was not following. He chuckled and shook his head. That was quite fun. He finished drying off then and pulled on a nicer, fitted black shirt and pants with silver trimmings. It was wrinkled, but few of his clothes ever were pressed. He was too lazy to put that much effort in clothes. Dressed once more, he returned to the main room to flop down on the couch with a stretch and yawn, curious what the others would do now that they had the accusations hanging over their head.