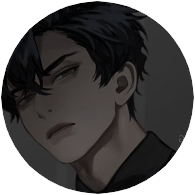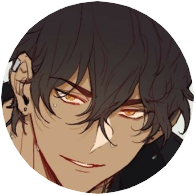 【"Once you've been chosen, you can't leave."】
▋▋
【Baths】
▋▋
【#5A8D88】
▬▬▬▬▬▬▬▬▬▬▬▬▬▬▬▬▬▬▬▬▬▬▬▬▬▬▬▬▬▬▬
▬▬▬▬▬▬▬▬▬▬▬▬▬▬▬▬▬▬
▬▬▬


Cyr blinked twice as he was met with the altercation in the main room.His worries slithered to the back of his mind as he watched Bez slowly advancing on the guard. The tilt of her jaw and the cant of her spine told him that she was harassing the poor demon. Behind her, the little angry one was slowly coiling up. He could only vaguely make out what they were saying, but not because their volume was lacking--his brain was still working hard to try and catch up to real life.

Suddenly, the little one vaulted onto the table and raced across, her bare feet slapping against the wood, and she leapt onto the guard, arms akimbo. For a moment, Cyr thought Bez was calling out for him, but no, she was yelling Viv's name as the guard flung the girl from him. She rolled across the ground before hopping back to her feet. Cyr looked back towards the guard, tensing in case he decided to retaliate, but he was already being pulled backwards through the wall. Cyr blinked and looked around. What in Hell?

He watched as Viv hurried over to check on Bez, and Ino popped into the room to announce that they now had a bathtub. Bez retreated into her room. After a beat, Cyr crossed the room. He had his own worries, sure, but he still wanted to make sure his friend was alright.

"
Quite the altercation, huh?
" he said, leaning on her doorframe.

"
Hm? Oh,
" she replied, her hair dancing around her as she shook her head. "
Not as bad as it could have been. After all, even irritating guards have their uses.
"

Cyr chuckled. "
You sure talked his head in circles. Did you get anything interesting out of it?
"

"
Bits and pieces. Not much that was certain.
" She looked away, out the window.

"
Well...I'm going to go sit in the bath for a while, if you're looking for company, that's where I'll be.
" He glanced back at her once before heading off. Val darted out from the hall, crossing into his own room. Shortly after, Myut appeared, the front of his shirt damp, sticking to his chest. Cyr raised his eyebrows slightly.

"
Had fun in the bath?
" he teased in a low voice as he passed him, but he didn't linger to chat. Myut knew about the necklace, and he didn't really want to face that reality yet. As much as he liked Myut, he didn't need to go peeling back his own vulnerabilities to him like that. Not right now. Maybe not ever. Since they probably wouldn't see each other again after all this. Myut would be for fun and playfulness and teasing. No worries. A pleasant distraction. Right?

When he entered the large room, Eris was already in there, flitting from window to window. She ignored him, and he ignored her, slowly undressing, grabbing a towel, and stepping into the warmed water. Bathtub was an understatement. This was a pool. Cyr paddled around the circumference a few times, but there was nowhere that the floor dipped low enough for him to swim properly. He stood under the waterfall for a few minutes, enjoying the tumbling water against his back, before paddling back over to the closest wall. He was about to climb out and investigate the shelves of soaps and tinctures against the wall when Bez arrived, surveying the vast pool.

"
Oh!
" She exclaimed, her voice competing with the rushing water. "
This is much more than I expected. The guard said it was for good behavior, hmm? I'd bet he's regretting letting me in here, then.
" Her laugh echoed against the tiles.

Cyr waded over, resting his arms on the edge of the pool. "
I'm hoping they don't decide to take it back and replace it with a kiddie pool or something.
"

He laughed when she teased him about being too big to even fit in a kiddie pool, and then she casually undressed. Neither of them seemed particularly concerned about her modesty. Cyr pointed out the shelves of soaps, and she grabbed a few before slipping into the water beside him.

She asked about the necklace. Cyr grimaced. Better to get that out of the way early, right? He settled down beside her and sighed.

"
We did,
" he said, his expression turning solemn. "
My...ah....betrothal necklace is apparently carrying a mutation curse?
"

She looked sharply at him. "
Mutation? What kind of mutation?
"

Cyr shook his head. "
No idea. They said it was pretty serious, though.
"

She asked if they learned anything else about it and he shrugged, telling her that once he put it on he wouldn't be able to get it back off. "
So I guess I'm glad this happened? Otherwise I'd probably be in some pretty deep shit right now,
" he added with a heavy sigh.

Bez's voice turned speculative as she asked more questions, about his betrothed, about his parents.

"
My parents gave me the necklace,
" he replied. "
They said it was from my betrothed. I don't even know the demon's name.
" Cyr rubbed his face with a wet hand, plastering his damp hair to his forehead. "
Hell, I wouldn't be surprised if there wasn't any other demon, and they just wanted to get rid of me.
"

"
Did you sign any kind of contract?
" She asked after a beat. "
Or even see it?
"

"
That was supposed to be today,
" Cyr murmured, looking at his hands. "
My parents said they were working it out.
"

"
Then you're right, and there's no proof either way.
" They sat in silence, side-by-side, for a while. Bez eventually spoke again, her voice softer against the chuckle of the water. "
I don't understand. You were really just going to go through with it? Why, Cyr?
" When he glanced at her, she was gazing at him with an inscrutable, pained expression, but she looked away as their eyes met.

"
It's...I...what choice did I have?
" He replied, softly studying her profile. "
I doubt my parents would be willing to let me lead an untethered life indefinitely.
"

She didn't look back in his direction. "
Well, I hope you don't plan to continue giving your parents final say over what you do with your life. Or anyone else, for that matter. You aren't a child.
"

Cyr frowned, even though she wasn't looking at him. "
You know I don't have the strength to take my own territory. And I'm not spending the rest of my life up on earth.
" He looked away, studying the rippling surface of the water again as his voice dropped. "
And maybe I was hoping it might work out...
" Saying it out loud, to Bez, made him feel a little ashamed. What a fool he was, wasn't he?

"
Well, I'd trust your judgment more than theirs.
" He could feel her eyes on him again, and when he turned to look at her again, she grinned. "
Sometimes.
"

He smiled a little and they both relaxed against the tiled wall of the pool. She sank lower into the water and he stretched his arm along the lip behind them. They chatted quietly, speculating about their current predicament as Bez's petite frame slowly drifted towards his chest. As her chin dipped closer to the water, Cyr shifted to the side, letting her cheek settle against his chest instead. She seemed to hesitate for a moment, before shifting closer as well, her head against his shoulder now.

Cyr rested his cheek on the top of her head, closing his eyes. He could feel her heart and the steady warmth of her body. It comforted him. Bez was a sturdy, stable presence. Though it worried him that she seemed to shoulder so much burden on her own.

Cyr relaxed, timing his breath to hers. Since she was napping on him, it wasn't like he could go anywhere until she woke up, after all. He would just have to rest until she did.