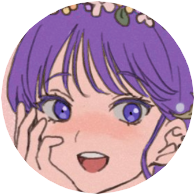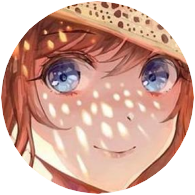 【"It's much easier to lose yourself in luxury."】

▋▋

【Her Room → The Bath】

▋▋

【#CD5c5c】

▬▬▬▬▬▬▬▬▬▬▬▬▬▬▬▬▬▬▬▬▬▬▬▬▬▬▬▬▬▬▬

▬▬▬▬▬▬▬▬▬▬▬▬▬▬▬▬▬▬

▬▬▬

Vivian checked in on Bez and Eris, and Bez assured her that everything was fine now that the guard was gone. When Vivian moved away, Bezabelle retreated to her room. There was no good reason to stay in the main room. She had no interest in answering questions. Not when she had too many of her own.

Bez grabbed Cyr's shirt and put it on, but went over to the window without bothering to button it. She stared at the scenery, her mind far away. The fear was rising again. They were trapped, and one of them would never escape. Her breaths were coming quicker, her thoughts swirling, then--
"That was quite the altercation, huh?"
Her expression flipped as she slammed down control again. She really needed to stop using her abilities so frequently, but…
"Hm? Oh,"
Bez shook her head and turned toward Cyr.
"Not as bad as it could have been. After all, even irritating guards have their uses."
Cyr chuckled.
"You sure talked his head in circles. Did you get anything interesting out of it?"
"Bits and pieces. Not much that was certain."
She turned her head to look out the window again. The conversation had told her some things, but not what she wanted to know most. That still bothered her enough that she knew she couldn't hide it.
"Well...I'm going to go sit in the bath for a while, if you're looking for company, that's where I'll be."
Bezabelle nodded. He was gone by the time she looked back. Instead of sinking back into her thoughts, she roused herself to get dressed. She went into her bathroom to change out of her sleepwear, not closing the door. She couldn't close the door. She couldn't, it was too claustrophobic. Bezzie hurried through the process, getting ready for the day and out as fast as she could manage. It felt like it took much longer than it actually did, but then it was fine. Now, she just needed time to relax, and a hot bath would be perfect.

Bezzie plastered on a smile and strolled into the main room. Vivian was there speaking with Ino, and as Bez passed, she couldn't resist pausing to plant a kiss on Viv's cheek as she leaned over the back of the couch.
"Be back in a while, my dear."
When Viv turned her way, Bez stole another quick kiss, unable to resist the temptation of Vivian's lips. Bezzie gave Ino a wink and a smile, fingers trailing across Viv's shoulder as she left.

And now, it was time for the door. It had been locked yesterday, but now it opened to a hallway. The door at the end was cracked. Bez ignored it, trying the other doors first. She started on the side with three. Each was locked. Disappointing. The other two were the same. Why were they even there if they were just locked?

All for nothing. It annoyed her.

But, Bez thought, at least there's a bath now. As she entered, her mouth fell open in surprise. It was huge and grand. Nothing could have been farther from the tiny, barely functional bathrooms in their rooms. For the first time since she had been dragged in from the gala, Bez remembered that they were still in the Prince's palace. This was luxurious, and she felt herself relaxing into the extravagant surroundings. It already felt so much better than the rest of their bare bones prison suite. Bezabelle had never done well with scarcity, after all.

Her hand still on the doorknob, she let her eyes drift to Cyr, a smile growing on her lips. They were alone. Perfect. She shut the door behind her.
"Oh! This is much more than I expected."
She let her eyes drift again, stopping momentarily on the impressive waterfall.
"The guard said it was for good behavior, hmm? I'd bet he's regretting letting me in here, then."
She laughed, the sound actually genuine. It echoed in the large room. She made her way over to the towels, laying one out to set her clothes on as she stripped out of her clothes. Or, more accurately, out of Cyr's clothes. Cyr joked that the guard may replace the large bath with a kiddie pool as he waded closer.
"I don't think you'd even fit into a kiddie pool."
Cyr laughed.
"I do what I can with what I have. There are some really nice smelling bath potions over there too."
Bez looked in the indicated direction, giving off a small exclamation of delight. It didn't take long before she had several potions in hand. Too many for a single bathing session, of course, but she wasn't going to put anything back. Acquisitions in hand she took her time, using all the products she wanted and relaxing into the bath.

When she was content, she asked,
"So, were you able to figure out what the guard was talking about, yourself? Do you really have something cursed?"
His expression went still as he sat beside her.
"We did, my...ah....betrothal necklace is apparently carrying a mutation curse?"
She stiffened, recalling their earlier conversation about Cyr's new contract. Or, rather, his parents' contract on his behalf. Anger tightened her features. Before she could think about managing her tone, she snapped,
"Mutation? What kind of mutation?"
She inwardly winced at how harsh she had sounded, but she didn't feel she could help it.
"No idea. They said it was pretty serious though."
"A mutation..."
She worked on getting some kind of control over the cold fury in her gut. It was working, kind of, and Bez was able to exert more control over her voice.
"Did they figure anything else out? Like what would trigger it?"
"Apparently when I put it on, I wouldn't be able to take it back off,"
An uncomfortable pause. Bez stared straight ahead, thoughts whirling as he continued.
"So I guess I'm glad this happened? Otherwise I'd probably be in some pretty deep shit right now."
The whole situation made her angry, and Cyr's explanation only made it worse. More serious and less forgivable. Still, it would be better if they could figure it out, determine what kind of situation Cyr may be walking into when he got out of here.
"There's that, at least. It sounds more and more like some sort of control. Something to keep you out of the way or..."
Bez shook her head, unsure of how to express her thoughts.
"And you don't know who the demon is? Do your parents? And do you have any idea whether your parents knew about the necklace? Did they drop any hints at all?"
"My parents gave me the necklace and said it was from my betrothed. I don't even know the demon's name."
His laugh was humorless, harsh.
"I wouldn't even be surprised if there was no other demon, and they just wanted to get rid of me."
Bez paused, trying to get a handle on the situation.
"Did you sign any kind of contract? Or even see it?"
"That was supposed to be today. My parents said they'd already worked something out."
"Then you're right, and there's no proof either way."
Bez knelt on the underwater ledge by Cyr, staring at the water as though it might have more answers. There was so much about the situation that Cyr just didn't seem to know. The whole of his understanding seemed to be that there was some contract his parents had set up with some demon. Was that really it? And even worse, how had he just accepted that?

Bez managed to keep a neutral expression as she thought. Then it broke.
"I don't understand. You were really just going to go through with it? Why, Cyr?"
She looked at him, unable to hide the hurt look. How could he just let this happen? She jerked her head away, breaking eye contact.
"It's...I...what choice did I have? I doubt my parents would be willing to let me lead an untethered life indefinitely."
Bez's tone turned very controlled, but other than a quick glance, she couldn't manage to look at him,
"Well, I hope you don't plan to continue giving your parents final say over what you do with your life. Or anyone else, for that matter. You aren't a child."
He gave his excuses, but she barely listened. She didn't want to listen. She took a deep breath, instead. She had once envied him. His situation seemed so much different than hers had been. But now…

Bezzie forced herself to relax again. Thankfully, their surroundings made it easy.
"Well, I'd trust your judgment more than theirs."
She let herself really look at him for the first time since the conversation had started. After all, they were in the baths alone together. Bez's eyes drifted over his form with lust for just a moment before she sighed and looked away. Ideally, she would have preferred to take full advantage of the situation, though she knew Cyr was too pig-headed for that. He'd always rejected her advances, a fact that irked her to no end.

She let her frustration show in just one word,
"Sometimes."
Bez forced herself to move away from the train of thought with a sigh, sinking down to sit in the bath, the water lapping at her chin.
"Well, nothing we can do about it in here. Speaking of 'in here,' what do you think about all this?"
"Honestly? I think I'm still passed out drunk at that table where you left me. This is a fever dream or something."
He slid an arm around her, and she couldn't help but lean into the touch, wanting more. She could feel his eyes on her as Cyr asked,
"How are you holding up?"
Bez snorted a laugh at his question. She looked up at him.
"Haven't you already asked that?"
"I did, but I didn't believe your answer."
Bez watched him with a raised eyebrow. He was being so serious, it was almost amusing. Almost.
"Better now that I can have a bath. I don't know what else you want to hear from me and I don't think it'll be much different from what anyone else would say. I don't like being trapped in here. And I don't think it's just about the supposed assassination attempt,"
she answered wryly.
"I agree. Something's going on. You out of all of us are the least suspicious person here. I think this is a front for him to get rid of someone here, no matter what any of the rest of us do."
Bezabelle went cold despite the warmth of the bath. It took her a moment but she covered as if she hadn't paused.
"The guard wasn't sure that the orders had come directly from the Prince. The whole 'figure out who did it' idea at least. I don't know how to approach that. Is there even any point in doing what they want us to do?"
Bez watched as he chewed his lip, deep in thought. Her own thoughts were slowing to a crawl already. She didn't function well without sleep. He finally spoke,
"What a mess. But no matter what, I'm on your side. I'll protect you."
The warmth was starting to force her to relax, despite everything else. She leaned into Cyr, enjoying the feeling of his body against hers.
"But why? Why would you want to?"
"You're important to me. I don't have a lot of friends as good as you. And you're smart. If anyone doesn't deserve to be here, it's you."
Her words were softer now too.
"Well, only one of us supposedly deserves to be here, and I know that's not you either. It might not be any of us."
She sighed, not completely convinced. Bez had a bad feeling about the whole situation. As much as she hoped it would not turn out as horribly as she thought, she knew that hope was probably foolish.
"Well, maybe we should just enjoy our week-long vacation, then?"
Now the playfulness returned to Cyr's voice, though he sounded as tired as she felt.

She'd only just relaxed, but her eyes felt so heavy.
"Oh? No. We won't give in... that easy. Will we?"
Her entire head was growing heavier, for some reason. Despite her words, it was becoming so easy just to give in.
"Of course not,"
he replied.

She straightened as Cyr moved closer, trying to fight off drowsiness, but the appeal of his closeness was too much. She let her head drift back to his shoulder, snuggling closer to make the position comfortable.
"And you won't give in either? Will you?"
Despite sounding slightly more awake, she didn't last long enough to hear his full reply. Or if he made one at all.