It holds 400 crew men, four floors, 100 cannon's 50 on two floors and 25 on each side.



~The Crew~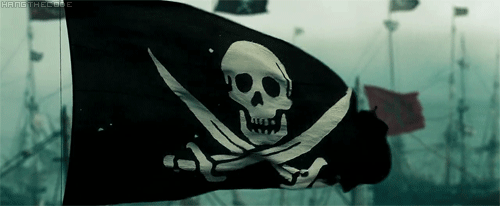 The Captain: Robyn Sheva



First Mate& Navigator: William Casey



Quartermaster: Da'Karro Misantri



Master Gunner: John Rathman



Cook:Clara 'Scarlet' Stark



Doctor: Charles Walker (OPEN TO PLAYERS)



Cooper:Various Men (OPEN TO PLAYERS)
Wooden barrels were very valuable, as they were the best way to store food, water and other necessities of life at sea. Every ship needed a cooper, or a man skilled in making and maintaining barrels. Existing storage barrels had to be inspected regularly. Empty barrels were broken up to make space on small ships: the cooper would quickly put them back together if they stopped to take on food and water.
Carpenter: Various Men(OPEN TO PLAYERS)
The carpenter was in charge of the ship's structural integrity. He generally answered to the Boatswain and would fix holes after combat, keep the masts and yardarms sound and functional and know when the ship needed to be beached for maintenance and repairs. Ships carpenters had to make do with what was at hand, as pirates usually could not use official dry docks in ports. Many times they would have to make repairs on some deserted island or stretch of beach, using only what they could scavenge or cannibalize from other parts of the ship. Ship's carpenters often doubled as a surgeon, sawing off limbs that had been wounded in battle.
Boatswain: Various men(OPEN TO PLAYERS)
The Boatswain, or Bosun, was in charge of the ship itself and keeping it in shape for travel and battle. He looked after the wood, canvas and ropes that were of vital importance on board. He would often lead shore parties when supplies or repairs were needed. He oversaw activities such as dropping and weighing the anchor, setting the sails and keeping the deck clean. An experienced Boatswain was a very valuable man. They often got a share and a half of loot.