THE LAST BOOK
The following is a 1v1 roleplay, with kris0the0girl and NotAFlyingToy.
Year:
2076
From the perspective of the former United States of America, now known as The Districts
Government type:
Dictatorship, previously a Socialism-run Democracy. May even be considered a monarchy of sorts, with the supreme Justice set up as the deity of the dystopian society.
Government hierarchy:
Supreme Justice
Responsibilities entail rigid control of the entire country with its four districts (divided by time zones). Position is given by birth right. Justice is allowed to create, pass, and veto various laws with or without the consent of a council. It is up to the existing Justice to decide whether he/she wants to have councilmen to refer to.
District Justice
Immediately responsible for the maintenance and control of their specific district. They hold no power except to enforce the laws established by the Supreme Justice, and are responsible for maintaining their districts as well as providing soldiers for the government.
County Justice
In charge of specific, divided counties within the districts. Each County Justice is allowed a certain number of 'GRIMS' (Genetically Reinforced Insertion Mechanized Soldiers) to help 'keep the peace'.
GRIMS
Perhaps the hallmark of this society, the GRIMS, are a group of specially trained, brain-washed soldiers who have been hand-picked by County Justices, approved by the District Justices, and eventually sent to the Capitol to receive their 'treatments' in order to become the soldiers they were selected to be.
GRIMS can be anyone that the government deems as 'Reject material'. It could be a birth defect, or a bad attitude, or a loud mouth, but if a 'citizen' is collected to be turned into a GRIM, their memory is wiped, and their 'defects' repaired. Families of lost loved ones often disappear.
GRIMS sometimes cling to what they can remember, those that do are usually run, which they do well due to the training they were given and form groups amongst themselves, the rogue GRIMS stand apart from the pack by wearing elblems which depict a blacks dog head. Mind you however, they still can't remember anything and some of them are as monstrous as their 'lawful' counterparts. They are called DOGS.
REAPERS
Occasionally, brain-washing can go wrong, causing the super-soldier GRIMS to go rogue, insane, or regan their previous memories. This is not allowed, of course, and that's where the REAPERS step in. R.epossession E.chelon A.pprehending P.ersons with E.xtreme R.elapse, specialise in the capture of these rogue GRIMS. A common nickname for these even more highly trained soldiers is the GRIM REAPERS, obviously enough. Although they are mostly limited to control of GRIMS, they are occasionally used for control of unruly crowds of citizens when local district police and GRIM forces prove to be unsuccessful, though there has only been one documented case of this happening in The District's history.
REAPERS
District Task Force
A mixed group of volunteer and 'influenced' members of society who have gone through a rudimentary training program in order to act as the District's Secret Police. They dress in civilian clothing, and carry concealed weapons, exacting justice as they see fit. However, they have to answer to the GRIMS, and ultimately their County Justices for their actions. More often than not, though, seemingly 'illogical' punishments go unhindered.
Populace:
The general consensus of society is a controlled one. The people go about their day-to-day jobs, working at assigned locations with assigned income and assigned spaces to work. Every block of time is accounted for in each person's day, and they are closely monitored for discontent and grumblings. The police force of the Districts largely outnumber any other work-group in any given district.
The only thing not looked after in the people are crimes. They are dealt with harshly and without mercy, as dictated by the Supreme Justice and District Justice, respectively. The most troubling of issues, the bane of the District Justice's existence, is an unsolved crime for any amount of time.
Lifestyle:
Most of what we now enjoy and take for granted are very much absent in the Districts. Music, most forms of television (except those funded by Supreme Council). Even books are outlawed, deemed "dangerous" by the Supreme Council. With all this security, they would most certainly not have access to weapons.
Those that deny the restrictions live in apartment complexes with false floors loaded with recreational drugs, stones and baseball bats, the sons and daughters beyond the command of the Districts. The GRIMS have a hard time trying to deal with them as every apartment complex they bust another sprouts up months later, though at a smaller grouping, usually consisting of students and adults whose loved ones have been stolen or beaten to death, or worse.
Foreign Policy:
For the most part, The Districts' foreign policy is quite simple: keep any and all notions of different, 'fair' societies out, and keep all the notions of their own society in. The government is decidedly neutral to all other countries. Some goods are imported and exported, but it is heavily regulated and controlled. Nothing but the bare neccessities are imported for the population in order to keep them alive. However, it is known that the Supreme Justices will import exotic goods and luxuries for themselves at their own discretion; some have partaken in this liberty, others have not. Occasionally, the Supreme Justice will reward the more loyal/dependable under-Justices with less expensive luxuries. Examples of what past Supreme Justices have imported are (listed in order of most to least occurences): Concubines, aphrodisiacs, exotic pets, rare delicacies, and rare paintings, ETC.
Essentially, there is an "Iron Curtain" around The Districts. No foreign products ever reach the general masses without extensive, lengthy processing and 'decontamination' by the Developmental Preservation Bureau (DPB). The DPB strips down food goods (both imported and local), adding a large amount of preservation hormones and apathy-inducing chemicals, while also jam-packing the food with the maximum amount of nutrients for the least amount of food (in order to feed the nearly one billion 'citizens' while not having to spend large amounts of money for large amounts of food). Any tools or equipment that is manufactured in The Districts or imported are also put through a 'quality check' by the DPB. These items are painstakingly analyzed for any irregularities or 'surprise uses'; namely, any item that may possibly be used as more than a bludgeoning weapon is stripped down to the very basic properties needed for its specific use, otherwise, these items are destroyed.
The Resistance
Early on, this wasn't anything more than unique individuals who showed a dislike, even a hatred of the rules enforced by Supreme Council. They were dealt with swiftly and harshly, without mercy. However, since the original group of dissenters have spawned a second - and in some cases, a third - generation, these groups have proven to be much more organized. Because of the lack of any sophisticated weaponry, the Resistance, nicknamed "Dogcatchers" by some of the populace, rely almost solely on their ability to hide. Fronts are created. Trap doors are utilized. The sewage system, one of the few places in the Districts that are hard to police and even harder to maintain patrols, are often a hotspot in the Resistance's plans. These are used to sleep, hide, and traverse, however. An attack from the Dogcatchers is a very rare sight, unheard of in the early years. In essence, there are three types of resistance.
Passive Resistance:
People who horde things from the old times, keeping memories and trinkets that are from the "unsavory" history. Among the many examples are DVD's of Walking Dead, paintings from Van Gogh, Beethoven's Symphonies, violent video games.
Open Resistance: The group of people who have spoken out against the government and are in hiding. The term "open" in this case is very misleading - the fact that these group of people still survive is an insult and a statement against those they see as "oppressors", and thus that's what they try to do. Survive. The Patriot is a big example of this.
Insurrection:
Dog Catchers fall under this role. Usually, combinations of the first and second 'labels' of resistance lead to the third, an declaration of war against the government. These are the people who arm themselves with rocks and fists, who run through sewers and fear for their children. These are the people who will face down an army of GRIMS to defend their turf. These are the council's worst nightmare.
THE PLAYERS
Marten Jamison (played by: NotAFlyingToy)
Code name: Six
Pre-GRIM
Post-GRIM
Avery Jennings (played by: kris0the0girl)
Code name: Five
Pre-GRIM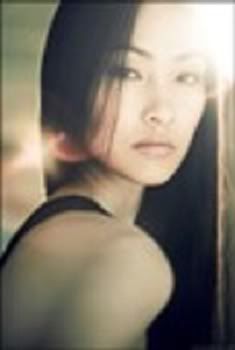 Post-Grim