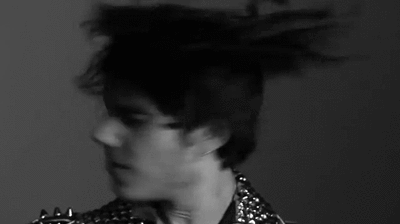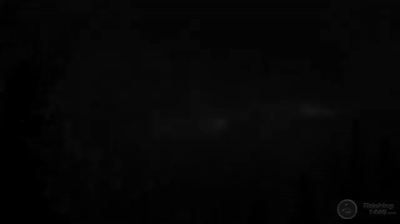 THE LODGE EXPERIENCE APPLICATION
---
---
Please answer the following questions completely- all information will be kept confidential and is only needed to create a more personalized and unique experience for you at The Lodge. If you do not feel comfortable answering a question, please state a reason to the best of your ability.

We look forward to seeing you at The Lodge.
---
Legal Name:
Nickname(s):
Age:
Gender:
Sexuality:
Birth Place:
Current Address:
Employer(past and present):
Explain why you should be selected for The Lodge Experience:
Describe yourself in three words:
What is your greatest strength?
What is your greatest weakness?
What is your most obvious flaw?
What is your deepest fear?
Do you have any phobias?
For what in your life do you feel most grateful?
What is your most terrible memory?
What is the last thing you regret doing?
The biggest lie you've ever told?
How far would you go to keep your secrets from being revealed?
What is one thing you would change about yourself?
Live forever, or stay young for your whole life?
Are you a virgin?
Would you rather marry a cousin, or have sex with your mom/dad?
Do you have a fetish?
What are your opinions of home?
What are your opinions of family?
How far are you willing to go for someone you care for?
Of all the people in your family, whose death would you find most disturbing? Why?
Who you are most willing to lose in your life?
Do you have a secret hunch about how you will die?
---
Thank you for taking the time to complete this questionnaire,
we will review your application and get back to you as soon as possible.
---
---
---
---
Code: Select all

[hr][/hr][hr][/hr]
[center][b][size=150][font=Traveling _Typewriter]THE LODGE EXPERIENCE APPLICATION[/font][/size][/b][/center]
[hr][/hr][hr][/hr]

[center][font=times new roman][b]Please answer the following questions completely- all information will be kept confidential and is only needed to create a more personalized and unique experience for you at The Lodge. If you do not feel comfortable answering a question, please state a reason to the best of your ability.

We look forward to seeing you at The Lodge.[/b][/font][/center]

[hr][/hr]


[font=times new roman]Legal Name:[/font] Answer Here

[font=times new roman]Nickname(s):[/font] Answer Here

[font=times new roman]Age:[/font] Answer Here

[font=times new roman]Gender:[/font] Answer Here

[font=times new roman]Sexuality:[/font] Answer Here

[font=times new roman]Birth Place:[/font] Answer Here

[font=times new roman]Current Address:[/font] Answer Here

[font=times new roman]Employer(past and present):[/font] Answer Here

[font=times new roman]Explain why you should be selected for The Lodge Experience:[/font]
Answer Here





[font=times new roman]Describe yourself in three words:[/font]
Answer Here

[font=times new roman]What is your greatest strength?[/font]
Answer Here

[font=times new roman]What is your greatest weakness?[/font]
Answer Here

[font=times new roman]What is your most obvious flaw?[/font]
Answer Here

[font=times new roman]What is your deepest fear?[/font]
Answer Here

[font=times new roman]Do you have any phobias?[/font]
Answer Here

[font=times new roman]For what in your life do you feel most grateful?[/font]
Answer Here

[font=times new roman]What is your most terrible memory?[/font]
Answer Here

[font=times new roman]What is the last thing you regret doing?[/font]
Answer Here

[font=times new roman]The biggest lie you've ever told?[/font]
Answer Here

[font=times new roman]How far would you go to keep your secrets from being revealed?[/font]
Answer Here

[font=times new roman]What is one thing you would change about yourself?[/font]
Answer Here

[font=times new roman]Live forever, or stay young for your whole life?[/font]
Answer Here

[font=times new roman]Are you a virgin?[/font]
Answer Here

[font=times new roman]Would you rather marry a cousin, or have sex with your mom/dad?[/font]
Answer Here

[font=times new roman]Do you have a fetish?[/font]
Answer Here

[font=times new roman]What are your opinions of home?[/font]
Answer Here

[font=times new roman]What are your opinions of family?[/font]
Answer Here

[font=times new roman]How far are you willing to go for someone you care for?[/font]
Answer Here

[font=times new roman]Of all the people in your family, whose death would you find most disturbing? Why?[/font]
Answer Here

[font=times new roman]Who you are most willing to lose in your life?[/font]
Answer Here

[font=times new roman]Do you have a secret hunch about how you will die?[/font]
Answer Here


[hr][/hr]

[center][font=times new roman][b]Thank you for taking the time to complete this questionnaire,
we will review your application and get back to you as soon as possible.[/b][/font][/center]

[hr][/hr][hr][/hr]
[center][b][size=150][font=Traveling _Typewriter]The Lodge[/font][/b][/size][/center]
[hr][/hr][hr][/hr]