A story about two siblings on the run from a life full of pain and fear
---
---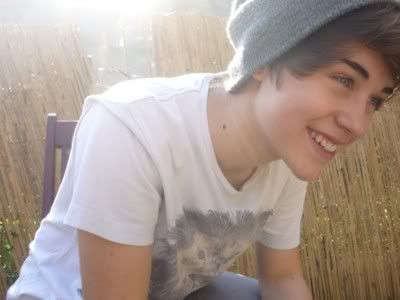 ---
---
Lucas paced nervously around the room his hands rubbing together rapidly scratching every now and then at his skin, pinching with his nails that were already worn down to the point of bleeding. He looked out of the window for what must have been the eleventh time in the space of five minutes, the pair had arrived late last night around 11:00 it was now 3 o'clock in the morning. But Lucas's mind was far from tired and his body was raring to go, he had to check everything was safe. He had to check. His sister said that this was a short stop by and then they would be leaving to get to there next destination. The pair had been running for about a week and a half, they may have escaped from their horrid parents but they were not free yet.

He wasn't sure where they were going but Lucas would follow his sister anywhere, she would keep him safe. A screech of tyres caused Lucas to cover his ears quickly mumbling to himself " just a short stop...short stop" he glanced at the window again his hands still over his ears. Running his hands through his hair tugging his hair sharply to make sure he was still there, that he was still breathing. Lucas looked around the room touching everything to see if it moved, everything was dangerous even if people didn't think it was, everything was a weapon. Everything caused pain. He had checked the bathroom it was basic, a little dirty but it would do they wouldn't be here long.

He looked under the bed again for the fifth time in about ten minutes. He released his hair and rubbed his hands together, his mind going a mile a minute, worrying about all the possibilities of harm and danger. Whimpering to himself he began pacing again his eyes darting everywhere they could. " Short stop....short stop" Lucas muttered to himself.