---
---
---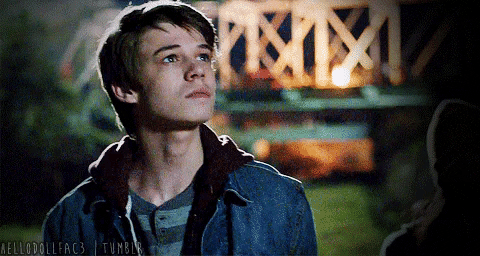 ---
---
---
Since Isaac was five years old, he knew what alcohol was.

Alcohol ruined his life. Once his father went on deployment, it ruined his mother, so much to where Child Protective Services was threatening to put him in an orphanage. So, at eighteen years old, his older brother Ricky took custody of his little brother and found an apartment far away from the woman. When the father returned, he was whisked away before he could find his children. after the second deployment, he was too depressed to return home and found happiness in European women and forgetting his children.

Ricky basically became Isaac's father. He taught him all the things their father should have been teaching him, like taking a shower, how to flirt with girls, how to drive, how to treat people like human beings. People found it strange that Isaac was being raised by his brother, but Ricky was - is - Isaac's hero. And when Ricky started to get really sick, he did whatever he could to make him better; which included getting in contact with their father, who still owned their old house, and getting him to come home to help Isaac take care of Ricky. Their mother died of alcohol poisoning only a few months prior to Ricky's sickness, so it was still a tender subject, but their father had to now.

Ten years pass and Isaac is back in the hometown he left behind ten years ago. The one that spread rumors about his family and denied to help them. Isaac didn't need their help, not anymore.

Isaac drives by the sign indicating that they've entered into North Grove. His brother Ricky sits in the passenger seat, bundled in a blanket and looking quite fragile. "Hey, you need to take a nap when we get home, okay? I'm sure my bed's still set up and it's closest to the front door." Isaac has been taking over the big brother position since Ricky's sickness, and though Ricky hates it, he can't help himself, he's too weak. Their shared car pulls into the driveway, almost completely overgrown with weeds. There's a lot to be done to get this house back in order, especially inside. Isaac hops out the car and notices a boy across the street sitting on his porch. He looks familiar, but Isaac can't place a name. Instead, he helps Ricky get out the car and into the house, where their father will be in a few days.