I am not accepting any more Resistance characters, we have plenty. But Government Agents, Synths, and civilians are still open.
(I know there is a lot here, and If you don't want to read all of it, feel free to skim around. But I suggest (If you join) to read all of this eventually, because it will help you understand the setting of the role play more.)
2048
Mankind is at it's peak. We have no more need for fossil fuels, as we are running off of cleaner methods. There is one central Government, in control of almost all of the planet. We have climbed to the top of our technological mountain, and we are still climbing. We have machines that make our lives easier, from automated cars to machines that help you pick out your clothes.
But we are not satisfied. We continue to reach, towards the only technology that we have yet to create: Artificial Intelligence. This ability to create virtual life has for so long eluded our grasp, but we are close to seizing it.
August 30th, 2038
:
The first A.I. (artificial intelligence) is created. It is named G.A.I.A. (Globally Arrayed Independent Automation). The machine's intellect starts out slowly, with as much knowledge as a 6 year old child. But after being plugged into the Internet, it's mental capacity began to grow rapidly, quickly gaining a level of intellect that had never been seen before on earth.
May 12th, 2039
:
The Government begins to create A.I.s at a rapid rate, quickly putting them in charge of almost all computers, plugging them all into one massive hub, with G.A.I.A. at the center. The government begins to try and synthesize a organic body to house an A.I.
June 28th, 2040
:
The first organic A.I. is created. It appears to be a man: flesh, blood, organs, muscle, sinew, a brain. But there is a mechanical layer underneath it all, housing an A.I. Mankind has successfully produced the first artificial human.
December 1st, 2040
:
The government begins to create more of the Synths (Synthetic Humans), creating them to place in The Program, a sort of a "Secret Police", tasked with neutralizing all threats against the Government. The program is an instant success, and rumors begin to spread about these death machines.
April 19th, 2048
: The Program is still in affect, taking on a more sinister role. The Synths are being used against civilians, murdering and kidnapping them in broad daylight. The Machines have control of most aspects of life, ranging from private business to the military. The Government is closing it's grip on society, restricting human freedoms. The machines are slowly taking over. A resistance has begun.
Info
This is a future society, the super-city
Aegis
, set in the year of 2042. The Government is in control of almost everything, which means the A.I.s have control over
everything
. Most humans are peaceful, happy to squeeze out a living in this world. Almost all humans share a dislike of A.I.s and the Synths, but aren't really willing to do anything about it. There is a rebellion, and it is beginning to show itself as a real threat to the Government. The Synths and Agents are trying to dismantle the Resistance, and civilians are just trying to stay out of the crossfire. The plot of this story revolves around the Rebellion, and how their actions affect the lives of those inside the city.
There are three main factions: The Government (A.I.s, Synths, etc.), The Resistance, and the civilians. The Government controls almost everything, with an iron fist. The resistance is fairly new, and has just started to become a nuisance to the Government. And civilians are just that, civilians. There is no real middle ground. You are something, or your something else. There aren't any Agents that are Rebel fighters on the side. Once you choose a side, you are that side. There is no in between.
Factions
The Government:
A system of rule that spans Earth, or what's left of it. They are responsible for creating the A.I.s and the Synthetic Humans. They have recently become oppressive, using their Synths to rule their empire with an iron fist. They are led by the Chairman, an official that, once elected, leads for life. The second in command is G.A.I.A., the world's first A.I. They have begun to imprison people at an alarming rate, mostly for plotting with the resistance. Most of the people they capture are innocent, and are simply being used to keep other civilians in line.
Synthetic Humans (Synths):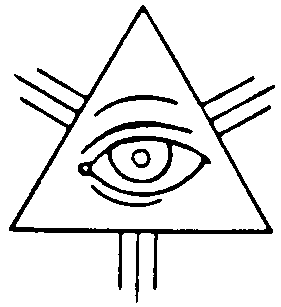 They are genetically grown bodies, made for the purpose of housing an A.I. that can control the body. They look, smell, and act like humans, making them almost impossible to pick out of a crowd. they are the Government's most valuable assets, and act as the "Secret Police", killing those who get in the Government's way. They are fast, strong, and deadly. They are called Death Machines for a reason. Most people who fight a Synth toe-to-toe end up dead. If you're lucky, you can outrun them.
Agents:
The work horses of the Government. They are the Government's lackeys and serve as the police inside of Greater Metropolis. The Agents are tasked with dismantling the Resistance, and keeping the mega-city's streets clean of crime. More like a military than a task force, they use brutal tactics and big guns to keep the City's populace in line.
The Resistance:
A movement that started in The Slum, the third level of the City. At first it was peaceful, trying to petition the Government for better working and living conditions. Eventually they realized the Government wouldn't listen to them, so they selected a leader and became hostile. They set up their head quarters somewhere on the ground level, inside one of the many caves there. They began to launch raids on Government offices and facilities , finally attracting the Government's attention.
You are going to choose to be one of the following:
Civilian: neutral, Human
Agent: Government, Human
Synth: Government, A.I., Artificial Human
Rebel Fighter: Resistance, Human
Agents and Resistance characters: to find out what kind of equipment your character needs, go to the character page and look through the NPC character page, and you will find detailed lists there.
Civilians just have what a regular person wold carry (Phone, music playing device, wallet/purse, I.D. card, ect.). Civilians are not allowed to own or carry guns, by decree of the Government.
Synths: see civilians. The only difference is that you are required to carry a handgun of your choosing.
Skeleton:
Name:
Alias:
Age:
Gender:
Occupation/Faction:
Description (This is where a picture would go, along with a worded description):
Personality:
Equipment:
History:
The RP will start when I get around four people.
1. No Godmodding.

2. Be literate. (Seriously, I mean it.)

3. At least a paragraph per post, and at least one post per week.

4. Be fair, and don't argue.

5. There can be only so many of each character, especially the Synths.

6. The roleplay is in the third person.

7. To help understand the layout of Greater Metropolis, please just skim over it in the "Places" section.

8. if you have any problems, post to the OCC, and I'll try to sort them out.
8 posts here • Page 1 of 1
8 posts here • Page 1 of 1
Arcs are bundles of posts that you can organize on your own. They're useful for telling a story that might span long periods of time or space.
There are no arcs in this roleplay.
There are no quests in this roleplay.
Here's the current leaderboard.
There are no groups in this roleplay!
Welcome home, Promethean. Here, you can manage your universe.
Arcs are bundles of posts from any location, allowing you to easily capture sub-plots which might be spread out across multiple locations.
You can create Quests with various rewards, encouraging your players to engage with specific plot lines.
Settings are the backdrop for the characters in your universe, giving meaning and context to their existence. By creating a number of well-written locations, you can organize your universe into areas and regions.
Navigation
While not required, locations can be organized onto a map. More information soon!
There are no groups in this roleplay!
By creating Collectibles, you can reward your players with unique items that accentuate their character sheets.
Once an Item has been created, it can be spawned in the IC using /spawn Item Name (case-sensitive, as usual) — this can be followed with /take Item Name to retrieve the item into the current character's inventory.
Give your Universe life by adding a Mob, which are auto-replenishing NPCs your players can interact with. Useful for some quick hack-and-slash fun!
Mobs can be automated spawns, like rats and bats, or full-on NPCs complete with conversation menus. Use them to enhance your player experience!
Current Mobs
No mobs have been created yet.
Locations where Mobs and Items might appear.
You can schedule events for your players to create notifications and schedule times for everyone to plan around.
Add and remove other people from your Universe.
The Forge
Use your INK to craft new artifacts in 2048. Once created, Items cannot be changed, but they can be bought and sold in the marketplace.
Notable Items
No items have been created yet!
The Market
Buy, sell, and even craft your own items in this universe.
Market Data

Market conditions are unknown. Use caution when trading.

Quick Buy (Items Most Recently Listed for Sale)
The Last great city of man. A massive city, it could easily hold every major city in the United States inside of it.
The underground headquarters of the Resistance.
The Government's reach is long, and these locations are it's fingertips.
The birthplace of one of Man's greatest achievements... or one of their worst blunders?
Discussions
Most recent OOC posts in 2048