"I usually just sit back and observe, you learn more that way"

| I Was So Sure | Formal Vandal || Flares | The Script || Hymn For The Missing | RED || Army Of Angels | The Script || Fallen Angel | Three Days Grace || Exit Wounds | The Script || Who You Are | Madilyn Bailey |


---
"When I fall into silence, there is a thunderstorm inside of me."
---



NAME


Renée(Ra-Nay) Emily Holmes(nee Quinn)



NICKNAME/S


| Ren | Ree |



AGE


Twenty-five Years



NATIONALITY


English



SEXUALITY


Heterosexual



DIALOGUE COLOUR




#52c6c9




---
"I can tell a lot about a person by what they choose to see in me; It's always a game changer."
---
APPEARANCE
Renée always looks well put together. She keeps her self looking neat, classy and elegant, depending on the event at hand she may sprinkle a touch of sass here or there when putting thought into her outfits. Her hair falls to around mid back and is hardly ever up, in fact she has hated it being put up since she was a little girl and will do what she can to avoid it. She keeps her makeup light and natural looking, it is rare for her to go over the top, she prefers to blend into the crowd not stand out.
STYLE
Renée's general style is something casual but elegant, she doesn't like going over the top, and rarely ever does unless its absolutely necessary, such as for weddings, she tends to dress nicely, but still wouldn't consider it "over the top" never look better than the bride, is what she always says.
---
"I will always love you, even at your darkest."
---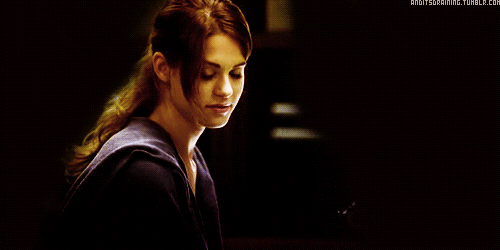 PERSONALITY
Renée is not the easiest person in the world to understand, she is made of complex thoughts, and emotions, that even she has trouble deciphering.

She is quite gentle, softly spoken, and prefers to be out of the spotlight, keep her head down, though she will work hard behind the scenes to keep peace between the ones she loves and cares for. She is intensely independent, and doesn't like having to depend on someone, this makes her rather stubborn when it comes to working or even solving a big problem in any aspect of her life as she refuses help from anyone around her, in her mind, it's her problem she needs to be the one who solves it.

Trust is almost a foreign word to Renée, her trust is hard to gain making her very weary about opening up about her emotions.
Even though this is the case, Renée opens up to those she deems as trustworthy, though it takes a very special person to gain her trust, once you have proven it is safe for her to open up to you, it will not be uncommon for her to bounce ideas off of you, hint that she needs your help, or even tell you things she wouldn't tell anyone else and would keep bottled up.

Renée is capable of understanding complex processes and systems, this made it easy for her to read people as if they were books her entire life, her observation skills have always been sharp making it hard to fool her, lie to her, or really hide anything from her, the likelihood is within one glance she knows everything she needs to know about you and more, though most of the time she won't say anything if she believes there is nothing to be said, or it isn't her place.

Though naturally suspicious of the people around her, Renée is quick to deem if someone is a threat to her or not, she will be more bubbly around those who's motives are good, and more cold and calculating to those who's motives could be bad. Though affable and sympathetic to most, Renée is very selective on who is in her life, who she develops bonds and friendships with, and who she allows to get close to her, or more who she allows herself to get close to.

She has suffered loss from a young age, it makes her skittish about people, not noticeably, but if you look closely it is clear she is afraid of getting hurt in the worst ways.

Renée can be very manipulative, she is fully aware of how easy others are to manipulate but it isn't often she will do it, she will use it more as a defense mechanism to get out of a difficult situation where someone is threatening her, she will also use it to defend those she cares about, though in that case she is more likely to use your weaknesses against you, she becomes cold, calculating feeling no remorse in that moment, this is something she calls her "Borderline Sociopath" Side. Though her EQ is too high for her to be classified a sociopath on a day to day basis, when her loved ones are threatened or even when she is threatened or pushed to an extreme, she shows many of the traits and almost becomes a different person.

Most say her most prized trait is her empathic ways, making her in tune to people's emotions to the point she has to filter whether the emotions or hers or that of the people around her, as a child it wasn't rare for her to become emotionally overwhelmed as she hadn't developed a filtering system for emotions coming at her at that time and had to work extremely hard to do it, now she doesn't even think about it, her brain just seems to do it automatically.
However because of this, Renée suffers from multiple forms of anxiety and has an generalized anxiety disorder, on her bad days she can have anxiety attacks to mental breakdowns and can go from happy and laughing to on the floor sobbing or locking herself in a room because her anxiety is threatening to eat her alive.
---
"I never changed, I just learned."
---



LIKES


✤ Reading ✤ Children
✤ Music ✤ Animals
✤ Piano ✤ Science
✤ Violin ✤ Astronomy/The Stars/The Galaxies
✤ Tea ✤ Cuddling
✤ Warm summer days ✤ Hugs
✤ Sunsets/Sunrises ✤ Rain/Thunderstorms
✤ Dancing ✤ Rivers/Lakes/Swimming



DISLIKES


✤ Being Lied to ✤ Being Sick/Sickness
✤ Not being able to figure something out ✤ Death
✤ Boredom ✤ Heartbreak
✤ Being to cold ✤ High Anxiety
✤ Being Wrong(as she rarely is) ✤ Sadness
✤ Her Father ✤ Blame



QUIRKS | HABITS


✤ Biting her lip(Usually the bottom one):
Renée bites her lip when she is highly anxious or nervous, because of this her lips can sometimes be chapped and cut, the worse shape her lips are in, the higher her anxiety is or has been.
✤ Fiddles with things:
When she is focused, or stuck on something, Renée will fiddle with items of clothing or jewelry, most commonly the necklace around her neck if she is wearing one which she usually is.
✤ Ties her hair up:
To Renée, this quirk of hers makes no sense as she hates having her hair up in any way or form, though when she is under a high amount of stress, or just stressed out in general she will pull her hair up into a ponytail without realizing she has done it.
✤ Rubs her collar bone:
Another side affect of her Anxiety, when Renée feels unsafe or scared she crosses an arm over her chest and runs her fingers gently along her collar bone, another thing she doesn't usually notice she is doing unless someone points it out.



FEARS


✤ Athazagoraphobia:
The fear of being forgotten or abandoned
✤ Kakorrhaphiophobia:
The Fear of Failure or Failing


---
"Seeing your tears was like seeing every persons heart break; Devastating"
---
HISTORY
Renée's life has been a struggle from the start, her twin brother and herself were born premature, however her brother was bigger, stronger and healthier than she was, going home two weeks after their birth while the first eight months of Renée's life was spent in the hospital, in intensive care.

When it came to her Father, he had never wanted children, he worked for an oil company, was the vice-president, and could be considered the definition of a workaholic, he was never home, and children were simply never an option; but despite all of this, the one thing that made her Father a decent man, was the love for her Mother, and her Mother wanted kids, always had, and eventually wore her Father down. So Damon and Renée came along.

Early on in her life, Renée was often overwhelmed, and the school insisted she be tested for a mental deficit as she wasn't coping in the school environment, when the test results came back it was clear Renée did not have a deficit but instead had a great gift, showing everyone just how unique she was. Even at that age, Renée was smarter than her peers, often her teachers, and most people around her, though Renée also has a high EQ, making her very sensitive to the emotions of those around her, her observation skills as sharp as they were didn't make her life any easier, and Renée often felt worn down and like she had been hit by a train.

It wasn't long before; out of the best interest of Renée. That she was taken out of school and tutored privately in their home, while her brother Damon remained in school. Since she could remember, Renée had grown up in her twins shadow, as between the two of them, their Father had always loved Damon more, and wasn't discreet about it. Damon was normal, and rather mundane, the average boy, and no matter how extraordinary or gifted Renée was, to her Father she was invisible, didn't exist.

When Renée was ten and in her ninth year of school, and Damon in his fourth, Renée's life took a sharp turn for the worst. This was the year her Mother had grown seriously ill, with a life threatening respiratory infection, it wasn't long before her lungs began to fail, and soon after that everything else, she was in multiorgan failure and had very little time to live.Told that her Mothers only chance was donor Organs Renée grew distraught, she knew donor organs would not come fast enough. Determine to find another way Renée worked tirelessly trying to find an alternate way to save her mother, trying to fix her, trying to do anything to save her but to no avail, in her mind, Renée had become as useless as the Doctor's around her. In the middle of the year Renée's, Mother passed away.

After her Mothers death, Damon went back to boarding school while Renée continued to study in her home environment, something that had quickly become as tedious as school had been for her when she was younger. Renée's Father, who never took any notice of her, her entire life started to take notice of her, but not in a good way. He had become abusive, more emotional than physical, only beating Renée when he believed her to have done something wrong. He always used to say 'if you're so smart, why can't you do anything right.' or more often than not would blame her for the death of her Mother, for her incompetence in finding a solution, which was something Renée had blamed herself for since the moment she died.

At thirteen, Renée graduated high school moving into university. By the time Damon graduated high school, Renée was graduating university with a PhD in Medicine, and a PhD in Psychology and Sociology. Though Renée was nineteen at that time and free to leave her home, Renée stayed, she desperately wanted to fix things with her Father, make him proud, make him see that she was more than a mistake, she wanted to help him though his grief; but she was ignored, yelled at, and blamed.

Renée had stayed for six more years after her graduation, trying to find a way, anyway to get her Father to open his eyes and see, but she failed, in her eyes like she had failed to save her mother, like she had failed at so much.

Renée came up with a plan, and simply disappeared one night, leaving nothing but a note for her brother, she left her home without a trace, if she didn't want to be found, she wouldn't be. She moved to the big city of London, hoping to start anew, but, running away from something, is often the hardest thing to do. A constant fear looms over Renée, she is worried it will all come back to her, and she doesn't have a plan B.


---
"For you, I would."
---
OTHER
|| Felicity Michelle Quinn || Mother || 36(At time of death) || DECEASED
|| Stephen Edmund Quinn || Father || 52|| ALIVE
|| Damon Stephen Quinn || Twin Brother || 25|| ALIVE
|| William Sherlock Scott Holmes || Husband || 29 || ALIVE
|| Hamish Anthony Holmes || Son || 8m-1y || ALIVE
|| Michelle Maya Holmes || Daughter || 8m-1y || ALIVE
---
---