"I think pressure exists in a situation only when you are unsure of your talent and people are expecting a lot from you due to your lineage." - Armaan Malik
---
---
---
---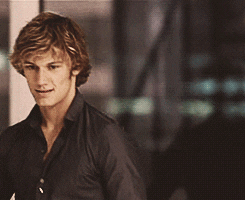 < N A M E >
Bryant Matthews

< N I C K N A M E S >
Bry || Rare - Normally by his parents || Likes
Austin Matthew's Little Brother || Frequent || Dislikes

< A G E >
18

< G E N D E R >
Male

< R O L E >
"Hercules"
---
---
---
---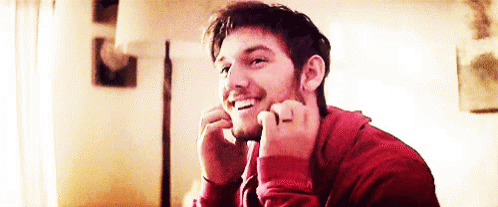 < H A I R >
Bryant's golden hair hangs over his forehead in a messy style most days.

< E Y E S >
His bright green eyes are interrupted only around the middle by little golden flecks that reflect light like diamonds do.

< B U I L D >
Being quarterback of the football team has been wonderful on Bryant's body. Three-hour practices every day and then his daily morning runs have left his body so chiseled that the outline of his biceps show through his usual t-shirts worn at school and his pecks are firm under the fabric.
---
---
---
---
< P E R S O N A L I T Y & F A M I L Y>

Loyal || Ambitious || Reserved || Studious || Humble

At school, you can find Bryant either out on the football field running drills, in the locker room studying plays, or in the library. He's the guy who's always laughing when you see him walking down the hallway, normally flanked by at least two of his teammates wherever he goes. However, you'll never see him out at a party unless he's been kidnapped by his team and forced to go (don't laugh, it's happened at least twice). Bryant is the responsible one of his friends so he's the one they call if a party gets out of hand and someone ends up drunk or in a fight. He's always there to handle it and keep them out of trouble.

Despite all of the girls that are constantly all over him, he's never been known to have a girlfriend. His teammates make fun of him all the time because while they sit there and boast about their conquest of the week, he just laughs along and shakes his head, never telling of his personal life.

When Bryant walks into a room, heads turn. He walks with an air of confidence, although in his mind he's anything but. His grades are almost top of his class, he's number one on the field, and he's not ignorant to the whispers, squeals, and advances the girls at school make, but he's still not sure of himself. His older brother, Austin, was Valedictorian, quarterback of the football team, captain of the baseball team, twice crowned prom king, and after high school was drafted as quarterback for Notre Dame. Feeling as though his brother is the reason for his popularity, Bryant can't be totally confident that it's genuinely his abilities that have gotten him to where he is.

His parents have always been massive football fans and are very invested in both of their sons' careers. Each morning at 5:00 A.M., Bryant goes on a run. When he gets back, his mother is up and has made him a breakfast that sticks to the strict diet she's put him on. The night before his games, his father is sitting in front of the TV, watching old game tapes, and pointing out what Bryant did wrong and needs to improve on, as well as what his strengths are out on the field.

After high school, Bryant wants to attend the University of Alabama and is hoping to be offered a full ride with a football scholarship. The college scouts will be checking out the varsity team games this year now that he's a senior and he knows he'll be watched closely as he is the great Austin Matthew's little brother.

< Q U I R K S & H A B I T S >
- Bryant is always muttering plays under his breath or thinking about how the team is going to defeat that week's rival. There's hardly a time when there's not football on his brain, and when that rare moment comes, it's normally because now he's thinking about school.

- He cracks his knuckles frequently when he gets nervous or anxious.

- He runs his fingers through his hair to tousle it a lot.

< L I K E S >
Running || Books || Football || His Family || Music || Laughing & Making People Laugh

< D I S L I K E S >
Pressure || Being Referred to as "Austin Matthew's Little Brother" || Peer Pressure || Science
---
---
---
---
< R O L E P L A Y E R >
The Littlest Mermaid

< H E X C O D E >
#F39C12

< F A C E C L A I M >
Alex Pettyfer
---
---