---
---
---
---
~Favorite Song~
At The Beginning
~Favorite Candy~
Anything and Everything
~Favorite Movie~
Farscape The Peacekeeper Wars
~Favorite TV Show~
Farscape
~Favorite Animal~
Cats
~Favorite Color~
Purple
---
---
---
---
---
---
~Name~
Katherine Carter
~Nickname~
Kit-Kat
~Age~
24
~Gender~
Female
~Race~
American
~Sexuality~
Straight
---
---
---
---
---
---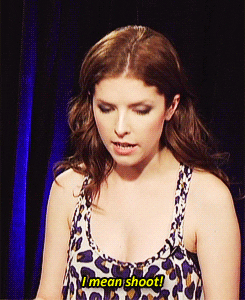 ~Face Claim~
Anna Kendrick
~Hair Color~
Brunette
~Eye Color~
Hazel
~Height~
5'6
~Tattoos and Piercings~
Only ears pierced
~Birth Date~
June 3rd
---
---
---
---
---
---
~Personality~
Katherine is easygoing, and she doesn't appear to worry about a lot of things. She is very relaxed and doesn't care about a lot of things. She is a bit stubborn in her own way and she likes it that way.
~Likes~
❖ Cats
❖ Music
❖ Singing
❖ Kids
❖ Dancing
~Dislikes~
❖ WIP
❖ WIP
❖ WIP
❖ WIp
❖ WIP
~Fears~
❖ The Birth ❖ Being a bad mother
❖ ❖ ❖
---
---
---
---
---
---
~History~
Katherine was born in Cherry Woods. She was happy with her life. She always was. She lived life in complete happiness. She was pretty laid back but always was quite stubborn on the way things were in life. Her parents gave birth and kept her in Cherry Woods. They loved life and loved her. They raised her happy and sheltered. They didn't want her to know the horrors of the world. Her parents didn't even send her to school. She was homeschooled.
She had nothing to complain about she finished high school and met Alaric. The love of her life. She had so much from him that she loved. She wanted to get married and have kids. Except the kids came a little sooner then later in the plan.