---
---
---
---
---
---
"

Oh, I spend most of my time in my own head, to be sure. It's quite interesting in here, you see.

"
Jonathan Thulin feat. Rachael Lampa |:
Bombs Away :|
Blaqk Audio |:
Faith Healer :|
---
---
---
---
|:

N i c k n a m e

:| She occasionally gets Gen or Genny, where the G is pronounced like a J.
|:

A g e

:| 23
|:

G e n d e r

:| Female
|:

R a c e

:| Witch
|:F a c e

x

C l a i m:| Irisviel von Einzbern; Fate/Zero

--» |:

H a i r

:|
Like her brother's, Imogen's hair is a very pale, platinum-blonde, easily mistaken for white under a variety of lighting conditions. It isn't really, but it is very close. Unlike Asher, she clearly does take the time and effort required to maintain it nicely, and so while very long and thick, it is also sleek, and absent any of the unruliness or split ends that his displays. Arguably, the length of it is impractical, especially for someone of her profession, which is why she usually keeps it tightly-braided and pinned against her head, so as to justify continuing to allow it to be that long.

--» |:

E y e s

:|
It's not entirely uncommon for a witch to have an abnormal eye color, though most hide it with basic glamour charms or potions if they do. Imogen has never seen the need. She is not ashamed of what she is, nor of how she looks. Her irises are a deep red color, perhaps shaded a tad violet. Her lashes are dark, and quite long, set under thinner, arched brows.

--» |:

H e i g h t

:|
5'8"—On the tall end for a woman, to be sure, but by no means extraordinarily so.

--» |:

W e i g h t

:|
135—About middling for her height, or at least she appears to be.

--» |:

B u i l d

:|
As a Hunter, Imogen is a great deal more fit than the average person, though her clothes do not make this an especially evident fact. Nor does her demeanor immediately suggest it, and so it often surprises people, for how long she can run or how easily she can swing herself around on drainpipes and over fences and the like. She was raised to the life, and so much of this comes to her with the ease only old familiarity can produce. Her muscle tone is quite evident should the relevant parts of her body be bared, something she's a trifle too modest to do for its own sake. In clothing, she at least seems trim and svelte, proportioned to her size, with somewhat-generous curvature.

--» |:

M a r k i n g s

:|
Whatever misfortune tore up her brother's face seems to have spared Imogen, though this is not entirely true. She does have one prominent scar, a series of three actually, stretching from her left shoulder across her back and down to her left hip or so. She has to do regular stretches to ensure that they do not inhibit her movement. Like Asher, she has the seven-pointed Mismarian star tattooed on her person, her own mark being inscribed on her back, just beneath her neck, between the upper portions of her shoulderblades.
---
---
---
---
|:

P o t e n t i a l

x

I n t e r e s t

:|
Far be it from Imogen to say what anyone else should do with their lives, of course. That said… she doesn't find it especially wise for Hunters such as herself to enter into that kind of relationship with other people. She has a rich emotional life with many friendships and other bonds, and she believes (most of the time, anyway) that these are sufficient for her. That said, she like most people is not completely inured against the impulse to hope that things might change for her one day, in a positive way. It's unclear, but at times, when the topic is brought up, she seems a little melancholy or upset, though not at anyone in particular.

|:

S k i l l s
:|
--»
Parkour
|| A basic skill for hunters, to be sure, and one that Imogen learned along with the rest. She doesn't have quite the flair for it that Asher has, but she can generally make up for this by boosting herself with her magic a bit. Still, there's something exhilarating about it, flying over obstacles with nothing but physical strength and good planning. She quite enjoys it, which means she doesn't have to be bothered to practice.
--»
Lore
|| She is not exactly an avid devourer of the information the way some people are, but she knows what she needs to know, definitely enough to teach it if need-be. Still, she's more a hands-on person than an intellectual, and prefers to learn by doing. Fortunate, since that's generally the way Hunters have to learn. You can learn a lot in advance, but the most important things can't really be taught any way but in the field.
--»
Flexibility
|| Some people have a lot of physical strength or a dead-speed to envy, as might be said of Asher. Imogen's best physical attribute is her ability to bend and twist, which, paired with trained reflexes, means that she can
usually
get out of the way of things trying to hit her. Fortunate, considering that she's not exactly a tank of a person.
|:
A b i l i t i e s
:|
--»
Clairvoyance
|| Clairvoyance is a fairly rare specialization among witches, because it takes a long time to learn and involves a lot of uncertainty even for talented practitioners. Also, it's not terribly flashy, and not easy to control. Imogen doesn't always get to decide when she gets visions, and what they mean is not always clear. That's the future and the past though. She can also use it to scry distant locations, and that's a little more precise, thankfully, and mostly what she uses it for.
--»
Spirit Magic
|| A bit of a misnomer, really. "Spirit" magic encompasses those spells which affect the physical world without being alchemy or druidic magic. Originally thought to be done by using "spirits" or anima, or some other kind of invisible entity, it turns out that it mostly just involves manipulating small quantities of kinetic energy. This makes things like telekinesis and healing possible, though not always easy. Spirit magic requires a great deal of concentration, as losing control of the energy being harnessed can have disastrous results. The greater the amount being used, the greater the risk. Most dare not use more than necessary to move mid-sized objects or heal a broken bone.
|:
Q u i r k s
:|
--»
Smiles
|| Imogen is almost always smiling, a weird enough trait, considering her line of work and the state of the world. Stranger still is that the smiles don't seem to be a reflection of happiness most of the time, but just the resting expression of her face. She can also get these faraway looks where she seems to be stuck in her own head, at least halfway.
--»
Klutz
|| As one might expect, daydreaming all the time is an excellent way to make sure that one runs into every pole and falls into every pot- or sinkhole on one's path to any given destination. Imogen elevates pratfalling to something like an art form, which is kind of funny, considering how well-coordinated she is when actually paying attention to what she's doing.
--»
Nosy
|| She's… not extremely good at minding her own business, to put it mildly. The easiest observable case of this tendency is with Asher, whom she will tease and nag basically ceaselessly if she thinks he's keeping something from her. This tendency will quickly extend to other people within her social circle, however, and she does quite enjoy asking personal questions, seemingly not put off by rude answers or refusal to divulge. Either she's just very nonplussed by aggression or completely oblivious to it—it can be hard to tell which.
---
---
---
---
|:

P e r s o n a l i t y

:|



Whimsical

;

spontaneously fanciful or playful; quaint or unusual.

Amiable

;

having or showing pleasant, good-natured personal qualities; affable.


A bit of an odd little duckling, this one. Imogen, if one were to ask the majority of her colleagues, would be variously described as "funny," "weird," "barmy," or just plain "off." This is primarily due to her tendency to do two things: daydream, and enter conversations with observations that appear to be highly nonsequitur to anyone but herself. Part of this is attributable to the fact that she is a clairvoyant, and on not-infrequent occasions, the things she's tuning into are visions, however fuzzy, irrelevant, or strange they may be. Of course, it can also be off-putting when she knows things about people that she really shouldn't as a result of a random spark of vision, and chooses to share this fact with the, followed by more probing questions. One thing she does not share is that, more often than not, physical contact brings on the visions, which accounts for her tendency to wear long sleeves and completely cover everything but her face (and sometimes her hands) in every season, even summer.

If one is patient enough to get past all that, she can actually be remarkably pleasant. Nosy, to be sure, but she asks about people from a genuine interest rather than a desire to collect gossip or "dirt" on them, and this is usually clear enough from the way she goes about doing so. She can be, when the situation calls for it, a very attentive, empathetic listener, and she does not hesitate to offer comfort or assistance when she believes it is needed. After all, the Church teaches that service to others is greater than service to oneself, and Imogen firmly believes that to be true. She makes an honest, sincere effort to get to know the people around her and form attachments with them, because she thinks that these attachments are what make life worth living. This is why, despite the fact that few people really understand her, she has quite the number of friends and close acquaintances.

Abrasiveness and sarcasm seem to affect her little if at all, though it's hard to tell if this is because she's just immune to them (perhaps via exposure to her brother) or oblivious to when they are being used. Her sense of humor is nevertheless quite an active feature, and she doesn't mind laughing at herself, either.

Despite her general good nature and kindness, it would perhaps be a mistake to call her cheerful or happy. She is… content, at times, but that is not quite the same thing. There is a sense in her, perhaps the result of some mixture of her history, her powers, and her observations, that her life is as yet incomplete, that something important is missing from it. She struggles for acceptance in wider society as a whole, because unlike most witches, she is readily identifiable as one, due to her undisguised eye color. She refuses to be ashamed of what she is, but she is often met with hostility and fear for wearing her inhumanity so openly. This means that, when outside the shelter of her friends and family, she is often the subject of… less-than-pleasant attitudes. Just because these things appear to roll right off her like water from the back of a duck does not mean that they do, after all.
---
---
---
---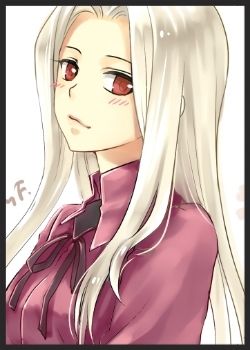 |:

F a m i ly

:|
Asher Drake; Brother; Alive; Hunter

|:

H i s t o r y
:|
Being slightly more open with herself and her personal information than Asher is (though still not as open as one might expect), Imogen doesn't mind giving a bit of a life-story summary if asked for one. She'll readily-enough say that she and her brother were raised by the Church, and tracked into the Order of Mismar fairly early in life. It was a natural choice, given that she was a witch and Asher not the sort of person to allow her to go it alone. So they were trained by Hunters in the order from childhood, which had both benefits and drawbacks, as it turns out. While quite functional as Hunters, she will confess that they are a little less sure of themselves as human beings, and aspects of ordinary life can challenge them.
Her first Hunt occurred, as all of them do, as part of a much larger group, led by a pair of veteran Hunters. Nobody ever forgets their first one, and the details are indeed burned into her memory more keenly than most things ever could be. It is one thing, after all, to learn a set of skills—it is another thing to put them into practice. Imogen is not and has never been an especially violent person, and death is not something she enjoys bringing, no matter how necessary. But she, like Asher and like the other Hunters, killed that day, and there is simply no way one escapes from such a thing unscathed. She believes it has made her more melancholy on the one hand, and even more prone to flights of distracted fancy on the other. She worries that it has done much worse to Asher.
[Locked]
---
---