---
---
Full Name
:
Caraline Maravine
Nicknames
:
Cara (though only her Warder and Keeper call her this in private)
Gender
:
Female
Age
:
100
Position in The Tower
:
The Amyrlin Seat
Ajah (For Sisters)
:
Formerly of the Blue Ajah
---
---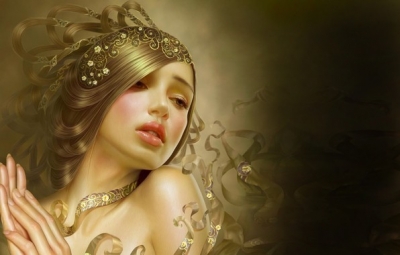 Sexual Orientation
:
Straight
Relationship Status
:
Single
Likes
:
Order, Politics, Channeling, Painting, Sunrise, Her horse, Her Warder, A challenge.
Dislikes
:
Paperwork, Things being too easy, Aes Sedai who act above their station, Unnecessarily fancy clothing, The fact that most are taller than she is, Being coddled, Inane chatter, Whitecloaks.
Personality
:
Caraline is in many ways a typical Cairhien she is skilled in intrigue and politics having teethed on Daes Dae'mar (the game of houses) Though she has lived at the Tower for a great deal of time she has not lost her innate reserve that most Cairhien's possess, she is generally calm and collected in public saving shows of emotion for when she is alone or with her Warder. However those who know her well, such as her keeper, can see the small signs that she is feeling strong emotion and react accordingly. Caraline has a fearsome temper one that is all the more fierce due to the restraint she keeps on it. She is seen by many as a cold, unfeeling woman with a whip like tongue, but this is simply the veneer she uses and underneath she is a warm hearted woman with surprisingly strong maternal instincts. General opinion on her from the sisters is that she is firm but fair, she listens to the Sitters and the Hall but equally she is not a puppet on their strings either. The one thing most have learned is not to judge her by her small stature.
---
---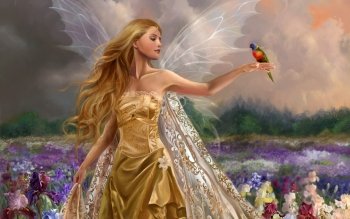 Hair Color
:
Honey coloured hair
Eye Color
:
Blue-Grey
Height
:
5"4'
Weight
:
115 lbs
Typical Clothing Style
:
She favours the clothing of her homeland and wears dark blues, greens etc all have slashed skirts with a richer matching colour showing through
Distinct Markings
:
She is rarely seen without the traditional Kesiera, the forehead pendant worn by high ranking Cairhien noblewomen. Hers is a delicate silver chain with an amber pendant
---
---
History
:
Caraline was born to the relatively minor Cairhien house Maravin and her future seemed one already mapped out. She would marry an appropriate suitor who would further the ambitions of her House and provide heirs. However this was all disrupted by her manifestation of the One Power only weeks before her wedding. She was nineteen when she was brought to the tower but remained in novice white for almost six years before finally rising to Accepted. It took her another twenty years to attain the shawl and choose her Ajah. It was a natural choice for her to choose blue given her extensive training in politics and intrigue from her Cairhien upbringing. She was a member of the blue ajah for forty years before the then current Amyrlin died in a riding accident. Caraline decided that she wanted the position, not for power and glory but in her words "to make sure the job is done correctly" and used her extensive political training to cajole, persuade or manipulate the sisters in choosing her. She has been Amyrlin for fifteen years and so far she has had a relatively peaceful reign.
Other
:
The Amyrlin is above all!
---
---