A love story between a tall, handsome rich kid and small, cute poor boy. Both of their worlds are about to go crazy. From hate, grows love.
---
PLAYED BY:
SofiUnnie
FACE CLAIM:
Mean Phiravich Attachitsataporn
AGE:
21
Big
, who has always had everything he has wished for, is thrown into a completely new world, when his father finally had enough of the boy never listening to him and causing much trouble.
Without realizing, he is set to live in the poor neighborhood in Bangkok with the very same boy, whom he has always treated like an enemy, bullying Ren endlessly whenever there is a chance, really, but now they have to live together and that is very... troubling. And it is not all!
As much as Big hates to live with Ren, everything only gets more complicated, when they have to share the same college and same streets, same food and same heart...
... hopefully.
---
---
PLAYED BY:
SleepingInGarden
FACE CLAIM:
Plan Rathavit Kijworaluk
AGE:
20
Ren
, who has been struggling all of his life - working part-time jobs to get by every single day, suddenly receives a scholarship to elite university.
Hard worker, he is as if followed around by Big as they keep meeting up and this always ending in a painful argument, clash or fight. This entitled brat is making Ren's life impossible, and it only gets worse when he finds a place to live in for university and happens to get a new roommate - the very same brat, whom has been giving him hard time!
Ren soon finds himself in a rather interesting predicament, as he keeps teaching Big of how to actually live his life - starting from eating delicious ramen/noodles to how to ride a bicycle. Little by little, hate turns into love...
---
---
PLAYED BY:
SofiUnnie
FACE CLAIM:
Perth Tanapon Sukhumpantanasan
AGE:
20
Robin
, little brother of Big, is a rather serious kid, who has always something to say about Big' life choices and the way his older brother often acts. Somehow their father prefers Robin over Big and that often is the root of their conflict.
Robin moved out of their family mansion as soon as he graduated high school, to live on his own and gain experiences more freely, befriending people from all kinds of backgrounds.
---
---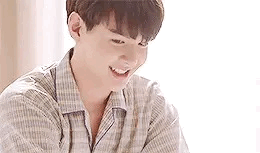 PLAYED BY:
SleepingInGarden
FACE CLAIM:
Saint Suppapong Udomkaewkanjana
AGE:
21
Q
is a friend of Ren, who is very sweet and quirky. Not so much shy, but still a bit of an introvert. Rush, but not spoiled.
Being a smart kid, he was the one who helped Ren to study for the entrance exams. Goes to the same university as all other three boys.
3 posts here • Page 1 of 1
☴☴☴☴☴☴☴☴☴☴☴☴☴☴☴☴☴☴
BIG | THAT RICH KID



☲☲☲☲☲☲☲☲☲☲☲☲☲☲☲☲☲☲


Outfit: Click here
Location: On Luk Yun Cafe
Dialogue:

darkblue


Thoughts: italic


☱☱☱☱☱☱☱☱☱☱☱☱☱☱☱☱☱☱
☴☴☴☴☴☴☴☴☴☴☴☴☴☴☴☴☴☴☴☴☴☴☴☴☴☴☴☴☴☴☴☴☴☴☴☴☴☴☴☴☴☴
He wasn't going to let anything stop him doing what he wanted, even if this was a cup of coffe during this afternoon, when he was suppose to be attending a meeting at his father's company. He didn't care - Big just wanted to play and do his own bidding, whatever it was. Even Robin wasn't going to stop him from doing whatever he wanted. No one was going to stop Big enjoying his free style of life that he was living and that afternoon was no different.

Dressed sharp and having only expensive clothes on, this handsome young man turned heads wherever he went. This was also the very reason it was always so easy for him to change his mind when it came to his partners and not have one person for too long - having a permanent partner scared him, made him mad and he wasn't going to let his heart being ripped apart again. This time around it was going to be him doing that... and if others became broken after he was done with them, Big was more than happy..., yet he was strongly ignoring the fact that in this repeated process, he was the one hurting the most out of anyone.

Walking into On Luk Yun, he was looking around and took a seat in one of the last empty tables. Even if it had the label "reserved" on, Big didn't care. He was there to have a coffee, and it was his favorite spot. He could easily pay that someone off without causing a scene..., but drama followed him, and he was prone to create one.
☱☱☱☱☱☱☱☱☱☱☱☱☱☱☱☱☱☱☱☱☱☱☱☱☱☱☱☱☱☱☱☱☱☱☱☱☱☱☱☱☱☱
---



REN | THE FIGHTER

────────────────────────

location: On Luk Yun Cafe
dialogue:

#FF0000


outfit: his uniform

────────────────────────

To Ren, it felt like one of the longest days in history. Not only was he swimming in a pile of schoolwork he had yet to complete, but his boss was needing extra shifts covered. As much as the twenty-year-old didn't want to work more than he already had, he had no choice but to accept. His apartment's rent was soon due, and he was falling just a little bit short.

But Ren was no stranger to hard times. He'd been fighting his way through life for as long as he could remember. Started working odd jobs from the age of ten, and never seemed to have a day of vacation in his life. His best friend Q always offered to help him pay for different things, but Ren in his good conscious never accepted no matter how persistent the boy was. He'd made it through life by himself thus far. Surely he could continue to do so, But he needed to make a few adjustments.

It was for this very reason that Ren had started looking for a roommate. As much as he enjoyed his peace and quiet, and absolute privacy, he couldn't have that luxury. He needed a roommate to help pay the rent. He'd put out an add, and a few had responded, but none had stuck. With a sigh, the young boy locked his phone and slid it into his back pocket, deciding to focus on work, for now, the shop wasn't particularly busy, but he'd been told there was an inspector coming by. They had even reserved a table for her.

A sign that was promptly ignored by one of the customers. Ren immediately recognized the face. He'd only ran into him once before, but it was unpleasant enough to never forget.

"Can't you read?"

he stood across the table, looking down at the familiar face with crossed arms.

"This table is reserved for an important customer. In other words, not for you."
---
☴☴☴☴☴☴☴☴☴☴☴☴☴☴☴☴☴☴
BIG | THAT RICH KID



☲☲☲☲☲☲☲☲☲☲☲☲☲☲☲☲☲☲


Outfit: Click here
Location: On Luk Yun Cafe
Dialogue:

darkblue


Thoughts: italic


☱☱☱☱☱☱☱☱☱☱☱☱☱☱☱☱☱☱
Big tilted his head on one side a bit and just eyed the short male in front of him, across the table.
"Poor"
was simply plastered on his face and Big only smirked, making himself even more comfortable.
"Yeah?"
the rich kid mused, looking on his phone that he had pulled out moments before the appearance of a rat, he had only met once, but knew that he hated the other one to the guts. Just something... something pissed him off, but he just couldn't understand what it was.
"I am preeeetty sure they aren't as important as I am,"
he chuckled, replying finally and letting the information set in, before he continued to pull the boy apart,
"so it is better if you run along and bring me my regular."
With a simple gesture, he took the 'reserved'-sign up like it was some kind of filthy cloth and tossed it on the floor.
"This place is quite deserted, I am pretty sure you can find some other place for whomever this person is,"
Big snickered and continued reading whatever was on his screen, but without looking up, he added,
"either way I am not surprised that there isn't much people. Who even wants to come here, when someone like you is dirtying this place up with their presence..."
Leaving the last sentence up in the air, he turned his back on the poor server and hummed quietly, enjoying the loud rudeness he was letting off at that moment.
Big was sprouting nonsense, but he just couldn't help himself. That day he was specially easily irritatable, and if he had to take it off on the boy in the same space with him, then be it. At least he had his own fun, but what he did not know was that that day he was going to cut through the last lifeline he had for staying at family mansion with his father and rest of the family. He was on the path of destruction and he didn't even know of about how his life was going to change completely.
---
3 posts here • Page 1 of 1
Arcs are bundles of posts that you can organize on your own. They're useful for telling a story that might span long periods of time or space.
There are no arcs in this roleplay.
There are no quests in this roleplay.
Welcome home, Promethean. Here, you can manage your universe.
Arcs are bundles of posts from any location, allowing you to easily capture sub-plots which might be spread out across multiple locations.
You can create Quests with various rewards, encouraging your players to engage with specific plot lines.
Settings are the backdrop for the characters in your universe, giving meaning and context to their existence. By creating a number of well-written locations, you can organize your universe into areas and regions.
Navigation
While not required, locations can be organized onto a map. More information soon!
There are no groups in this roleplay!
By creating Collectibles, you can reward your players with unique items that accentuate their character sheets.
You can schedule events for your players to create notifications and schedule times for everyone to plan around.
The Forge
Use your INK to craft new artifacts in A Fool For You. Once created, Items cannot be changed, but they can be bought and sold in the marketplace.
Notable Items
No items have been created yet!
The Market
Buy, sell, and even craft your own items in this universe.
Market Data

Market conditions are unknown. Use caution when trading.

Quick Buy (Items Most Recently Listed for Sale)
A popular cafe.
None
Discussions
Topics

Replies
Views

Last post
Most recent OOC posts in A Fool For You
This is the auto-generated OOC topic for the roleplay "
Love By Chance
"
You may edit this first post as you see fit.