---
---
---
---
Full Name
Lacianne Nightingale
Nicknames
Laci, or Lace
Age
17
Occupation
She volunteers at an animal clinic
---
---
---
---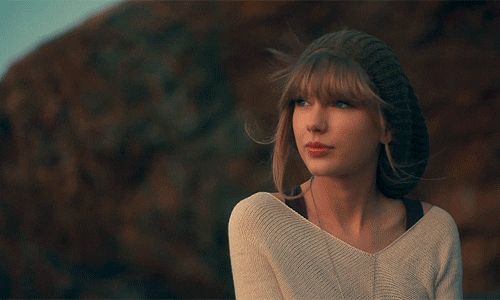 Likes
♥Animals, especially dogs
♥Reading
♥Helping others
♥Having fun
♥Intelligent people
♥Puzzles
♥Music
♥Learning new things
♥Making people smile
♥Being intellectually stimulated
♥When guys touch her hair
♥Affection
♥Stevie
Dislikes
☠Dull people
☠Ignorance
☠Silence
☠Feeling alone
☠Lying
☠Keeping secrets
☠Rude people
☠Sour things
☠Slow people
☠Being unkind
☠Saying no to people
☠Things that are to obvious or easy to figure out. She likes a challenge
Skills
+She is very intelligent
+She has a soothing presence- it is very easy to trust her
+She knows how to play over eight instruments
+She is very good with animals
Weaknesses
-She can't say no to people
-She is very passive, and won't stand up for herself
-She gets bored quite easily, and needs something or someone very intricate to fascinated
-She has a thing for bad boys, and trusts a little to easily
Distinct Markings
>She has two lobe piercing of each ear, and one cartilage on her left ear
>She has a rather deep, painful looking scar on her hip that really nobody has seen unless they've slept with her (which is only one person, mind you!)
---
---
---
---
Personality
Laci is an incredibly passive, yet friendly girl. She seems unafraid to approach anybody, with a big and bright smile. She's rather quick to trust, and believes that everyone has a heart of gold. Some people just have a hard time showing it. She is gentle, and careful not to push people to hard to get them to show them their good side. She seems to have endless patience, which makes her very good with kids. No matter how many times you yell at her or shove her away, she will always be there with open arms. She's quick to smile or laugh, and she's always looking to make others happy. Even if it is at her down downfall. She is very selfless, always putting others' needs before her own. Sometimes she is always thinking about everyone else, and leaves herself behind. Lace has a bad habit of neglecting herself.
Laci is very sweet, and remember little things like someone's favourite colour, or their birthday. She is the kind of person that you would call in tears, and talk to all night long. She is accepting, and would never judge anyone. She is very gentle and tender. her friends often refer to her as the 'den mother' of the friend group. She keeps Stevie from getting hurt, and Stevie keeps her from trusting the wrong people. Lace loves affection, and is definetly the person to come to if you needed a hug or just some comfort.
Laci is also very intelligent. She has gone through a few boyfriends quite quickly, because they can't keep up with her intellectually and she gets bored. She loves a good challenge. She loves figuring people out. Seeing how deep they go, why they act the way they do, their hidden motivations, get past all of their layers. And when people just melt under her touch instantly, as they so often do, she gets bored. She needs someone intellectual, like her, who will play around with her and drive her crazy.
She lvoes to read and watch movies. Mostly fine literature, but she'll spend all day with a cup of tea and any book she can get her hands on. She loves puzzles, and learning new things. When she's particularly bored, she'll pick out a new instrument and learn it in under an hour.
But it's not all fun and games, being Laci. Her father demands utter perfection from her. No sign of weakness, no fraternizing with unsavory people. She walks with an air of elegance, gets perfect grades, and is perfectly charming. But that's never good enough for him. She struggles to be as perfect as possible, and sometimes she feels like all of the pressure will break her. But if she slips up, she pays dearly for it.
---
---
---
---
History
Laci was born to a powerful, very rich British man and a sweet young French girl. They married and moved to America, and had Lacianne one year later. Everything was perfect. Laci was very easygoing and sweet, even from a young age. She always did what her parents asked of her, and in return they were very loving and raised her well. She had the world in the palm of her hand. Every now and then, her father got a little overbearing but her mother always knew exactly how to deal with him. Her mother was always very concerned with their image. They had to look perfect. They had to dress perfect, look perfect, and act perfect. She would occasionally stress herself out, but Laci and her father always complied so there was never really a problem.
Laci's father had gone to Oxford, and when there he met his best friend. Stevie's father. They moved to America together, and had their children at the same time. They were neighbors and, naturally, they grew inseparable. Laci was always very timid, so bold Stevie would drag her along on her big adventures, and show her the world. Laci loved it. Had she not met the girl, she probably would've been quite the shut in. She is endlessly grateful that the strong, independent girl came into her life. Stevie brings out the best parts of Lace.
One day, her father was off on a business trip and Laci was home alone with her mother when suddenly Lace heard her mother scream. She ran downstairs, to find her mother with a gun to her head. Someone had broken into their house, and was intending to rob them. He barked at her to open the safe in her father's office. "I-I don't know the combination! Only my father does!" she answered nervously, her heart racing. She was only eight. The man growled, annoyed. "Then what use are you to me." he snarled, and shot Laci's mother. Right in front of the little girl. She went to run to her mother, and was shot right where her left leg met her pelvis. Lace passed out, and woke up in the hospital. She was only eight, and she had watched her mother die.
Her father did not take the death of his beloved wife well. Laci felt like he blamed her for her mother's death. She kind of blamed herself, too. She lost respect for herself a little. Things may have been different, had Stevie's father not died shortly after. Stevie's father was Laci's father's best friend. They had been inseparable, just like Stevie and Lace were. he had nobody to talk to about his grief- it only doubled. He started to drink. He started to lose that spark that his mother had loved so much.
He became very harsh on her, wanting everything to be perfect. Just like his wife had wanted. She put more and more pressure on Laci to be perfect. By the time she was thirteen, she had a rebellious streak. Behind her father's back, she would party with Stevie and get into trouble. but in front of her father, she was perfect, elegant, and charming. When her father found out, he beat her. He had been drinking. He would hit her and hit her, telling her that it was her fault that her mother was dead. Lace tried to hard to be perfect for her father, and every time she would step a toe out of line he would strike her right back into place. She sought out solace in Stevie, who would take her out and show her a good time. She has a bad girl deep inside of her, but really she's just a sweet girl.
She still struggles with trying to meet her father's impossible standards. She just wants to make him happy, and doesn't know why he doesn't love her. That's all she really wants.
Laci loves being with Stevie, because she feels like she can actually be herself. She can have fun. Stevie is her best friend in the world, and knows everything about her... except one thing. She and her brother have been sleeping together, and they both decided to not tell Stevie. She feels horrible about keeping it from her, though...
---
Evan Rachel Wood - If I Fell

If I fell in love with you
Would you promise to be true
And help me understand
'cause I've been in love before
And I found that love was more
Than just holding hands

If I give my heart to you
I must be sure
From the very start
That you would love me more than her

If I trust in you, oh please
Don't run and hide
If I love you too, oh please
Don't hurt my pride like her
'cause I couldn't stand the pain
And I would be sad if our new love was in vain

So I hope you see that I
Would love to love you

If I fell in love with you
Birdy - People Help The People

God knows what is hiding in those weak and drunken hearts
I guess he kissed the girls and made them cry
those Hardfaced Queens of misadventure
God knows what is hiding in those weak and sunken eyes
a Fiery throng of muted angels
Giving love and getting nothing back

People help the people
And if your homesick, give me your hand and i'll hold it
People help the people
And nothing will drag you down
Oh and if I had a brain, Oh and if I had a brain
i'd be cold as a stone and rich as the fool
That turned, all those good hearts away

God knows what is hiding, in that world of little consequence
Behind the tears, inside the lies
A thousand slowly dying sunsets
God knows what is hiding in those weak and drunken hearts
I guess the loneliness came knocking
No on needs to be alone, oh save me

People help the people
And if your homesick, give me your hand and i'll hold it
People help the people
Nothing will drag you down
Oh and if I had a brain, Oh and if I had a brain
I'd be cold as a stone and rich as the fool
That turned, all those good hearts away

People help the people
And if your homesick, give me your hand and I'll hold it
People help the people
Nothing will drag you down
Oh and if I had a brain, Oh and if I had a brain
I'd be cold as a stone and rich as the fool
That turned, all those good hearts away