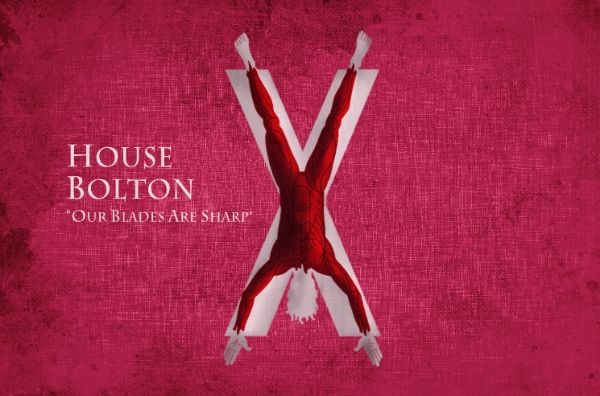 House: Bolton
Age: 30
Personality: Tremere Bolton is a man who values strength and mental fortitude over raw force of power. He dislikes fools and hates both the Lannisters for killing his Father and the Starks for being the Rulers of the North when it is the Bolton's rightful place. Tremere is not just or fair to those who wrong him, they will recieve the most pain it is in his power to grant which he ensures is a lot. The pain may not be physical all the time but it is swift and will leave those begging.

Tremere is not an entirely cruel man however he has his breif moments of mercy and even generosity however it is rarely without some kind of catch and if it is, count yourself blessed by all the Gods.
Biography:
After Lord Tyran Bolton, Tremere's father was beheaded at the hands on Roarke Lannister when Tyran Bolton led an assault on the Lannister's to take the South. Tremere quickly grew to fill his father's boots, deciding his Father was foolish to launch such an attack on one of the most powerful Houses in Westros. Tremere hid his hatred although admittedly not very well. He decided to discontinue all talks with the Lannisters for aslong as his Father's head hangs in Casterly Rock.
Tremere Bolton is now Lord of Dreadfort and is fully intending on siezing the North one way or another.
Roleplay Sample: Tremere waited at the Docks with the rest of House Bolton and their entourage for their ship to arrive and take them to Essos. He was eagerly awaiting the Tournies that he would be watching his very own Ser Clayton Cerwyn participating and it made it all the sweeter that Roarke Lannister would be participating also, perhaps Tremere would be lucky and Roarke would take a lance threw the neck early on so the Lord of Dreadfort had one less Lannister to worry about. The Lord turned his head to spot his brother Felix standing dutifully at his side waiting to board the ship with him, Tremere knew that Felix hated the Lannisters most of all the Bolton family due to being so close with their father. While Tremere did share his hatred, his goal was more set towards the Starks and taking their rule of the North from right below their noses.
The ship eventually arrived and the Bolton family boarded to begin their long journey to Essos to go to some events hosted by the Lannister's, oh yes. Recreational tournies weren't their only reason for turning up. They were going to perhaps make some allies to crush both the Lannisters and the Starks in swift concession, perhaps they could even deal with some members of those families personally. Tremere was even prepared to take a bride if he needed to and he might just need to if he wanted to dispose of both Roarke Lannister and the Starks.
House: Bolton
Age: 24
Personality: Felix is the little brother of Tremere in more ways than chronologically, due to his smaller size, Felix has taken a different approach to his problems instead of the physical labour of war and lordship that his brother takes. Felix removes his problems a whole lot more subtley whether that be a Noble disappearing in the night never to be seen again or turning an entire family against eachother to destroy them from the inside out. He is just as cruel as his brother and just as dangerous despite what people might think.
Felix Bolton probably holds a larger hatred for the Lannisters than the other members of his family do, being very close with his father his death affected him greatly. A rage has been boiling inside him, screaming for the blood of Roarke Lannister and he will one day have it aswell as his families rule on the North and perhaps..The whole of Westros.
Biography:
Felix Bolton was very close to his Father before he died and when he did it affected Felix the most out of the three siblings. Tremere dived into his place as Eldest son, Marianne was learning how to be a high-born lady and that left Felix, he was never big as a warrior should be so he plunged himself into social experiments and scholarly pursuits while also learning some of House Boltons less...public pass-times. One might think with his honeyed words he would be interested in attracting women to produce as many bastards as his father did but it is not so. Felix hasn't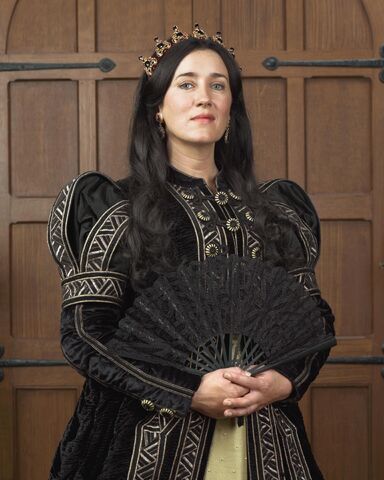 House: Bolton
Age: 45
Personality: Wynn Bolton is a miserable woman. Nothing ever being good or happy. She was not always like this however, before she was married to Tyran she was happy and bubbly and kind and sweet. She was many things that she no longer is. Wynn is very disapproving of those outside her family and perhaps worse to those inside of it, each and every single on reminding her in some way of their father all except Marianne who probably gets the least of her abuse out of her biological children. She's not evil however she can actually be quite kind if she finds someone who can break through her tough exterior and show they are infact a good person.
Biography:Wynn was born to one of the houses that were sworn to the Bolton's long ago. She does not mention which one and she always says that it doesn't matter as she is a Bolton now. She was married off to Tyran Bolton to keep the alliance strong incase the Bolton's ever did seize Westeros like they claimed that they would. Tyran wasn't a particularly passionate husband, not caring what his wife did while he was away doing whatever it is he wanted to do. Whether that would be flaying a Stark or visiting the Whore-house, she would be ignorant all the same. This distance from everyone made her grow cold even as he children were born and began to grow. Wynn would hate those who have real loving husbands and fathers for their children, jealousy being the largest part of it.

After her husband's death at the hands of Roarke Lannister Wynn couldn't help but feel slightly relieved. Her burden had been lifted however the scars Tyran left would forever remain. She began to watch her two sons twist into two warped versions of their Father, his war-like physical nature being personified in Tremere and the cunning scheming side being personified in Felix, only her daughter was safe from the corruption.
House: Bolton
Age: 20
Personality: Innocent, Sweet, kind. All words that could be used to describe Marianne Bolton that could not be used to describe the other members of her family. Marianne is constantly curious about the world, wanting to learn about people and their cultures. She is very interested in history aswell enjoying the old tales of the Targaryens and especially of Daenerys Targaryen. She is not as cunning as Felix and no-where near as strong as Tremere, infact if she was alone it'd be doubtful you could tell she was a Bolton at all if she wasn't surrounded by Bolton soldiers making sure she is safe.
Biography:
Marianne is the youngest of the Bolton siblings and as such has been seen as needing protecting especially due to the fact that she was a woman. She grew up around her oldest brother being kind of aloof yet protective and Felix being around more for her, watching out for her from the shadows. Should anyone mess with her, they would mysteriously disappear for a few hours or even days. As she was growing up this continued to happen and whenever she way them again, they'd stay far away from her with new injuries to tend to. Marianne has been kept oblivious to the inner workings of the Bolton family both before and after her father died.
She accepted coming to the tournament in order to perhaps learn a little about Essos and it's culture and perhaps see a few fancy Knights getting sweaty but that's a secret that her brother's mustn't know about.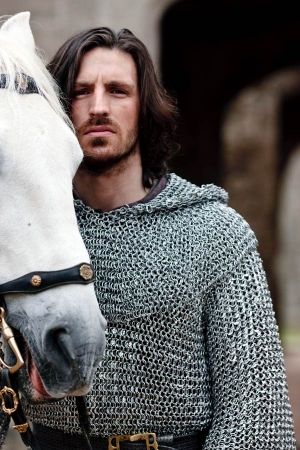 [center]House: Cerwyn and Bolton
Age: 28
Personality: Ser Clayton is considered a considerate and kind fellow by all that meet him, he has a bright smile that is always present and his stance is rarely threatening when out of his armour. He respects his House that he was been sworn to serve and as such follows orders to the letter, but being the childhood friend of the Lord of Dreadfort has allowed him some luxuries such as freedom of speech and the ability to stay in the finest locations around the world which may have made his slightly complacent about his position.
Once he has put on his armour however, he becomes a changed man. A fierce warrior that allows nothing to stand in his way. He however does not become a monster, he will accept a surrender and would always prefer it if the fight did not end in death but that is always a possibility and one that he will always live with. He is eager to participate whenever there is a tournament on however will drop everything to protect his friends and his sworn House.
Biography:
Clayton was born to House Cerwyn and was almost immediately sent to work with the Bolton's under Tyran Bolton, the Lord of Dreadfort at the time. Clayton quickly met and befriended his oldest son Tremere Bolton, the two trained, sparred and played together. Clayton as he grew figured out that he was smaller than his friend but that didn't stop him from pursuing his want to be a Knight as he decided that Tremere would be the perfect partner to fight larger opponents and as Clayton trained himself up he did beat Tremere just as much as he got beat. It wasn't long before he was granted the title of Ser shortly after Tyran Bolton was killed, it being his mission to take the life of Roarke Bolton for the honour of his Lord both old and new.
Clayton has been officially invited by Tremere Bolton to accompany him to participate in the events but is it just coincidence that Roarke Lannister is participating also? Or is it some kind of larger plan?