Avaria Tyrell
House: Tyrell
Age: 35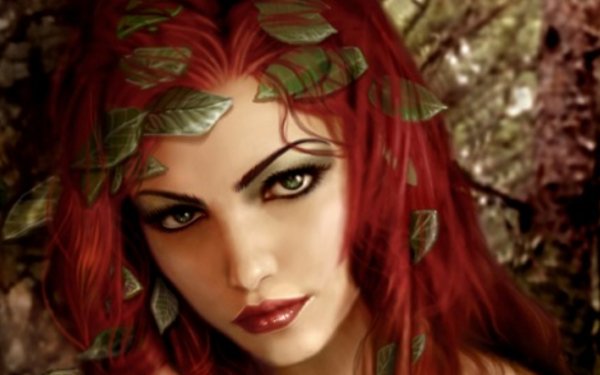 Personality: Avaria is a very clever lady that disguises herself as a pleasant, amicable woman. She enjoys order and strategy. She is someone that dislikes messes and disorder. Though, Lady Avaria can become loud and commanding when she must, she is usually few of words and only says what is necessary. She is the epitome of courtesy and flattery and knows how to play people into her hands. Her ambitions override her other duties and focuses more on work than her family. However, she loves her people in Highgarden fiercely and all Avaria does is for the sake of making her family great. She is a gorgeous women and will use her looks to her advantage without hesitation. She is proud, but not overly so, causing her to reach out for allies to aid her in her plans.

Biography: Her father was a Tyrell and her mother was half Tully where she gets her flaming red hair from. She was raised strictly by her family's motto Growing Stronger. Her great great grandfather Loras's sister had truly been her role model. To marry into the Lannister family took courage and dedication. Avaria was taught that power was the only way to a happy life and that the Tyrell's were a great family that would be better rulers than the Lannisters.

Ezra Tyrell
House: Tyrell
Age: 27
Personality: Ezra Tyrell is a warrior through and through. He has been knighted at the young age of 18 due to his superb swordsmanship. In which, he is quite arrogant. He enjoys showing off his skills to anyone who asks. Ezra is actually very kind at heart. He is the nephew of Lady Tyrell and is extremely loyal to her and her cause. He likes women and has a very smooth tongue that seems to charm anyone that he pleases. Ezra can be quite chivalrous and gentlemanly to women. He however, hates the thought of responsibility and leading. He'd rather be told what to do and have time for fun than to have power and status and only work. And though his moody, dark looks can be deceiving, Ezra has a fairly wicked sense of humor.
Biography: Ezra is the actual heir to Highgarden, yet when his parents died when he was 13 in a bandit attack, Avaria Tyrell took over. He was only too happy to let her, for even at that young age, Ezra had no interest in becoming Lord of Highgarden. He loved the people and despite his arrogance, Highgarder loved him back for he was fair and kind, but Ezra didn't enjoy the thought of having all those people who he was fond of being his responsibility to care for and protect. So he concentrated on his swordsmanship and let Avaria take his place. He is like her right hand man.
Dimitre Caelum Tyrell
House: Tyrell
Age:8
Personality:
Dimitre is a sweet, adorable, freckled boy that loves to read and splash in puddles and is unnaturally bright for his age. He is the only child of Avaria Tyrell and is treasured by the people of Highgarden. He's kindhearted and sensitive to those around him even at his young age. Though Little Dimitre was raised strictly and without lenience and gentleness, he's a very compassionate boy that likes to make people laugh and smile.
Bioggraphy:
Avaria hardly spends anytime with him and took in a bastard child of her dead husband to look after Dimitre Micah Tyrell. When Avaria does spend time with him, it is only to see if he has improved in his lessons. He is close to most family members and many other close sworn houses with his loving personality, they can't help but give him a pat on the back or ruffle his red hair.
Kysa Tyrell
House: Hightower and Tyrell
Age:22
Personality: Kysa is a quiet young man that enjoys keeping to himself. He's awkward around women and uncomfortable around children. He specializes in archery and is excellent in long range attacks. He is fair and is not afraid to give out punishments if need be. He taught himself different languages and is known to be the scholarly figure throughout the Reach. And though Kysa stutters, it is not because of anxiety or weakness, his mind just thinks so much faster than he can put into words. He's observant and perceptive, picking things up easily. He's a very trusted man of the South.
Biography: Kysa Tyrell is the second child of Calatheas Hightower and the first of Garrette Tyrell. He has an older half sister Jenna Hightower who was heir to Jonas and Calatheas Hightower. However, she was mentally disabled in the shipwreck accident that killed Jonas Hightower. Calatheas was remarried to Garrette due to her wealth and they produced an heir to Hightower, Kysa. He was a quiet child that did his best to keep out of everyone's way. His only friend is the bastard child that Lady Tyrell took in to watch little Dimi that he is also fond over.

Lotus Flowers
House: Tyrel, Bastard
Age:17
Personality: Lotus, or Lo as she goes by, is witty and sharp and smart. She uses things and people to their utmost advantage. However, she is also very loving and trusts a little bit too easily. Her love for Dimitre can't be told in words and Lo wishes to be a mother herself one day. She never asks for much and what she does receive, Lo is very grateful for. Humbleness can only be expected considering her shameful heritage. The poor silly girl believes in finding true love one day even though her rational side knows it is highly unlikely. Lo is cheerful at the most inappropriate times and can turn a morbid situation into something lighter. If someone hurts what's left of her pride, Lo will do nothing. Pride is something she believes only causes troubles.
Biography: Lotus is the bastard child of Lord Tyrell and an exotic merchant's daughter. The family's appearance was most unique with their almond shaped eyes and their blue black hair. Lord Tyrell couldn't help but pursue the beautiful young woman. After two years of secretly having an affair, the merchant's daughter became pregnant. However, she and her family had left on a business trip to the North before she found. Her parent's were horrified when she insisted keeping the baby and sent it away to Lord Tyrell when the baby was only fifteen months old. The merchant family never visited The Reach again.
Lord Tyrell had loved the merchant's daughter very much and took in the bastard child without hesitation. He showed her love and Lotus was a happy child. Avaria had no interest in Lotus as she was overcome with her own ambitions. Lotus Flowers could do what she wanted as long as she didn't get in Avaria's way. However, Avaria's husband died when Lotus was 11 and Lady had become pregnant with Dimitre. She began to depend heavily on the girl that she did not consider her child. So Lotus was brought up as a lady by Avaria and was taught strictly and with discipline. Strangely enough, she is the only one of all the bastard children and Dimitre himself who inherited Lord Tyrell's golden eyes.
Sample Post:
The pale girl breathed in the morning air as deeply as her lungs would allow. Her head was tilted up to the sun and her slanted eyes were closed as the bastard girl smiled slightly. Everyone was likely to still be sleeping, yet Lotus couldn't get herself to stay in bed when she could be doing something productive. Breathing fresh air was very important in her book. It might be why her skin always stayed so clear. Most people at Highgarden spent a lot of time outside. The Reach itself, was a place where being active was expected. Knight-ship and chivalry were of high importance in this part of the south. Her arms were relaxed by her side and in her right hand, a finely made bow was gripped firmly, arrows scattered on the ground. Lotus Flower had made it a habit to get up early to practice things she would be frowned upon for if someone else saw her.
The women were expected to play their part and titter into silken handkerchiefs as they ooohed and ahhhhed over the men. It was all like a game, really, a very serious game. The Tyrells were led by a woman and the men always seemed to want to prove their masculinity to the other houses. It was irritating and amusing to watch at the same time. Tyrells were strong and they were also smart, too smart to act like so, but it was the comfort of routine and Lotus understood. It had been entirely too peaceful, here, in The Reach and it was starting to make a few of the weakerhearted uneasy. The treasurers guarded the massive amount of riches and the nurses and caretakers babied the children.
"Lotus! Lotus! Look!" The young girl was startled as a loud, energetic voice broke threw the silence of the morning. Her full pink lips pulled into a smile as her golden eyes greeted the excited red headed boy. He waved a fist and in the chubby fingers was a bright green frog. Lotus tucked a strand of hair, dark as night, behind her ear as she bent over to get a closer look. Her laughter was quiet but filled with affection. "I caught it!"
"Why are you out of bed?" Lotus scolded gently, kneeling down to be face to face with her younger half-brother. "And catching frogs nonetheless!" Her smile grew wider as his chubby face fell, thin lips pulling into a pout. She ruffled his hair so unlike her own loosened the death grip on the small amphibian. "No matter, you're awake now. Let's bring Lord Froggy back to the pond. He's probably thirsty, don't you think, Dimi?"
The little boy broke into a bright grin as he nodded eagerly. The two set off on the stone pathway to the medium-sized body of water. And as they walked, Lotus couldn't decide whether she wanted things to stay exactly as they were, so change. She felt like she needed some excitement, some kind of danger in her life, but then again, Dimitre needed her. He was growing up, but he was still so young...
NPC CS (Only list the name of characters you will feel you NPC frequently.)
Jenna Hightower: Half-Sister of Kysa Tyrell
Viona Redwynnes: Best friend of Lotus Flowers
Niko Tyrell: Cousin of Avaria Tyrell