---
---
---
---
---
---
---
---
A Private Roleplay for Equilibrium and Ion
---
---
Starset |
| Carnivore
---
---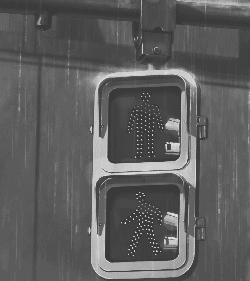 They say that, once upon a time, the world was very different.

That there weren't cameras on every corner, service androids in every home. That you could not interface with the world around you at the touch of a button, the flick of a finger. That once, open spaces covered more of the planet than the shining steel and glass of human infrastructure. That food was grown in large, rolling fields, nourished by sunlight and water. That the air was not toxic to breathe. That the beasts that roamed beyond the metropolises were smaller, less twisted, not polluted with rot and fetid stink.

That walking outside the domes was not a death sentence.

If such a time ever really existed, it is long lost to us now. Everyone lives beneath the domes, transportation between them only possible with technology and a lot of money. Most of us have only ever seen a dull, greyed-out version of the color green, our only experiences with plants the stunted shrubs that sometimes grow in manicured gardens along the sides of the roads, ill-used anyway since most people prefer hover transport. Our food is replicated, atom by atom, our needs tended by androids both primitive and considerably advanced. The trains always run on time, no one is without a roof over their heads.

We don't really know what our government does, but they do it well, and order is imposed on human chaos. There are stories, sometimes, of people simply disappearing from their homes at night, people who spoke words with rebellious sentiment. Perhaps they go underground, to hide with those who would fight the order and embrace the chaos. Perhaps the government sends the Ghosts after them. Who knows for sure but those who are no longer around to speak?

There are other whispers, though. The things you hear sometimes… human experimentation, next-level androids human in all but flesh. It's almost impossible to know what's true—the news networks only show what the government wants them to, and the rest is nothing more than hushed tavern gossip. No corroboration, no facts. Just speculation, about what might be. What we might know if we raised our heads and looked around us. But it is so much safer not to look deeply into the shadows, for that is where darkness is. It is safer to forget. To forget that, in the end, we are sinners all, and this sheltered life we are allowed, this stainless shine and glitter, was only meant to fool us into believing we are angels.

For who would want to remember that?
---
---
---
---

Crux |

The Government Ghost

| Played by | Equilibrium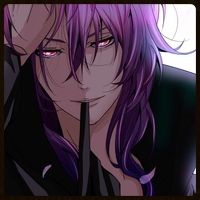 Uno Summus |

Hired Gun

| Played by | Equilibrium

Stella Iaret |

The Descendant

| Played by | Ion



Darcia |

The Prototype

| Played by | Ion
---
---
This is a private RP. Please don't submit a character unless you're Equilibrium or Ion. Thank you for your understanding.
Taking place in...
Arcs are bundles of posts that you can organize on your own. They're useful for telling a story that might span long periods of time or space.
There are no arcs in this roleplay.
There are no quests in this roleplay.
Here's the current leaderboard.
There are no groups in this roleplay!
Welcome home, Promethean. Here, you can manage your universe.
Arcs are bundles of posts from any location, allowing you to easily capture sub-plots which might be spread out across multiple locations.
You can create Quests with various rewards, encouraging your players to engage with specific plot lines.
Settings are the backdrop for the characters in your universe, giving meaning and context to their existence. By creating a number of well-written locations, you can organize your universe into areas and regions.
Navigation
While not required, locations can be organized onto a map. More information soon!
There are no groups in this roleplay!
By creating Collectibles, you can reward your players with unique items that accentuate their character sheets.
Once an Item has been created, it can be spawned in the IC using /spawn Item Name (case-sensitive, as usual) — this can be followed with /take Item Name to retrieve the item into the current character's inventory.
Give your Universe life by adding a Mob, which are auto-replenishing NPCs your players can interact with. Useful for some quick hack-and-slash fun!
Mobs can be automated spawns, like rats and bats, or full-on NPCs complete with conversation menus. Use them to enhance your player experience!
Current Mobs
No mobs have been created yet.
Locations where Mobs and Items might appear.
You can schedule events for your players to create notifications and schedule times for everyone to plan around.
Add and remove other people from your Universe.
The Forge
Use your INK to craft new artifacts in A Garden for Sinners. Once created, Items cannot be changed, but they can be bought and sold in the marketplace.
Notable Items
No items have been created yet!
The Market
Buy, sell, and even craft your own items in this universe.
Market Data

Market conditions are unknown. Use caution when trading.

Quick Buy (Items Most Recently Listed for Sale)
None
Discussions
Topics

Replies
Views

Last post
Most recent OOC posts in A Garden for Sinners
There have been no posts in the OOC topic for this roleplay!