---
---
---
---
Darkness
⌈

This one would like to know… what is a sinner?

⌋
---
---
Vienna Teng |
| Landsailor
Florence + The Machine |
| All This and Heaven Too
Daughter |
| Smother
AFI |
| Love Like Winter
AFI |
| Silver and Cold
Blue Stahli |
| Ready Aim Fire
---
---

---
---
⌈

To be human… this one wonders what that might be like. All it has ever known is being as it is.

⌋
---
---
⌈Nickname⌋
[ Technically, even Darcia (pronounced DAR-shuh), is a nickname, as she has no proper name at all, but rather a number. Those who are privy to her nature will often refer to her as Project Zero, or even just Zero. Also sometimes called the Red Lily. ]

⌈Age⌋
[ 2 ]

⌈Gender⌋
[ Female ]

⌈Species⌋
[ Android ]

⌈Role⌋
[ The Prototype ]

⌈Face Claim⌋
[ Aika Fuwa | Zetsuen no Tempest ]
---
---

---
---
⌈

A veneer of flesh to hide the mechanical expanse beneath. Was it for their comfort, or the comfort of this one?

⌋
---
---
⌈Hair Color⌋
[ Wheat | Golden Brown ]

⌈Eye Color⌋
[ Amethyst ]

⌈Skin Tone⌋
[ Porcelain ]

⌈Height⌋
[ 5'2" ]

⌈Weight⌋
[ 110 ]

⌈Physical Description⌋
[ No aspect of Zero's design was neglected, and that most certainly includes her exterior. Modeled after the most enduring and persistent ideals of femininity, it is easy to see that her designers were attempting physical perfection in her design, and if they did not succeed, they were certainly exceptionally close. She is small, and constructed of very lightweight, but exceedingly strong materials, making her nearly unbreakable down at the very core of her construction. Unlike many other androids, however, she was extensively modeled after humanity, and has many of the same features as organic species, including synthetic skin, hair, and nerve endings. She is entirely anatomically human, really, save that her synthetic blood is more violet than red, and of course she does not need to eat or drink to survive.

Why make her capable of most human functions without making them necessary? The answer to that is rather simple—Zero was designed to be mistaken for human. Only under very close observation will it become apparent that she isn't one. For example, her hair, rather than being human hair, is actually a synthetic compound mostly woven from silk and spider-threads, giving it an unusual tensile strength, but also an unnaturally-soft, liquid texture. It is colored within the range of human possibility however, a shade just dark enough that it can't really be called blonde. Rather, it is the lightest of browns, with hints of gold running through it. It is trimmed neatly and precisely, giving her the impression of someone meticulously well-kept.

Her eyes, slightly almond-shaped and framed by exceptionally thick, long lashes, are a deep purple color, like an amethyst held up to the sun, and seem always to be studying her surroundings with a sort of innocent curiosity. They can be used telescopically or as infrared vision devices, but to do so produces a backlight in them that is unnatural, and so she is discouraged from doing so when there are humans about. She was built quite small, but shapely, the false flesh around her reinforced skeleton given a woman's curvature, but retaining the overall impression of great delicacy, something quite misleading considering what she is. Her skin is of course flawless, given that she is not subject to genetic mars in it, but it retains the warmth and suppleness of human skin. Though a few things about her might seem a bit unusual, and certainly uncommonly striking, it is very difficult to guess that she is not human at all, and this was the intent. ]
---
---

---
---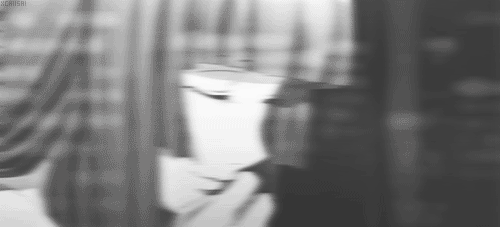 ⌈

This one is the first of its kind. It is unsure if it will be the last.

⌋
---
---
⌈Potential Interest⌋
Dubious: Though anatomically close enough to human and indeed possessed of a limited degree of emotion, Darcia is at best what one would term an ingénue or an innocent—such things are not even within her realms of thought, let alone those of her experience.

⌈

Skills
⌋
★ Processing || Darcia has better processing speed and memory than most top-of-the-line computers, which is perhaps not unexpected, considering the resources that were put into her creation. Practically, this means that her reaction times are unnaturally-quick, and her propensity for calculating probabilities and the mathematics of motion unparalleled. She's likely quick enough to duck a bullet, though there's really very little reason for her to bother.
★ Domestic Programming || Built with the two main android functions in mind, Darcia is designed to essentially be the perfect companion. Part of that means having a wide range of domestic skills aimed to increase the comfort of the humans around her. To this end, she can cook, clean, garden, treat injury, and a wide range of other miscellaneous skills.
★ Bodyguard Protocols || The other half of her programming was primarily oriented towards combat and aggression, but she is at her very best when there is a target to protect from outside harm, and threats to eliminate while doing so. That's a different skillset than straight-out fighting, because it's a much more complicated task, with more factors to weigh. She is very, very good at it.
⌈
Abilities
⌋
✠ Enhancement || Being at core a machine, she does not suffer from human limitation. She is faster, stronger, and capable of greater athletic feats than humans are, and that's just the truth of the matter. She also does not need to eat or sleep, and as long as she doesn't run out of power, she will never tire.
✠ Durability || Her skeleton is made of an extremely lightweight, but incredibly strong metal, and her inner circuitry is protected by much of the same. Because of the parts of her that were meant to replicate humanity, she can feel pain through her nerve receptors, but is also capable of shutting off this function in an emergency, meaning that she can in fact become impervious to injury. If she loses a limb or tears her synthetic flesh, she knows how to repair herself, though naturally it take s some time and resources to do so.
✠ Cloaking Mechanism || Of the same sort as one sees on especially-official vehicles, Darcia can activate her own cloaking mechanism to bend light around herself and render her form invisible to ordinary eyes or even night vision. She still gives off heat, however, and is thus visible to infrared sensors.
---
---
---
---
⌈

It does not mind questions, but it regrets to inform you that it has very few answers to give.

⌋
---
---
⌈

Habits
⌋
☁ Self-Reference || Darcia refers to herself in the third person, as either "this one" or "it." It seems to be part of her programming, though if she is asked to refer to herself in the first person for the sake of blending, she can. Her default setting, however, seems to be third-personal.
☁ Tidying || Her domestic protocols are the ones active when nothing else in particular is going on, and so she habitually neatens things, and will engage in more thorough cleaning if time and circumstances permit. Given that she has no need to sleep or eat, they usually do, and any dwelling place she ever lives in is generally immaculate when she leaves it.
☁ Sketching || Given that Darcia's image memory is perfect, she has a lot of subjects to choose from when drawing or painting, and will often do so as a way to reflect on the data she has accumulated. Anything that has made a significant impression on her, whatever the reason, usually makes it into her sketchbook.
---
---
⌈

Likes
⌋
ღ Plants || Plants are very rare under the domes, but Darcia is very enamored of them, especially flowers. The way they smell and feel is of much interest to her, and she has been fortunate enough to visit the actual botanical garden in the government's inner sanctum, where more varieties of plant grow than anywhere else. Her creators made gardening part of her domestic protocols, and so she likes to do it, and will often visit the gardens when there is nothing else presently needing her attention.
ღ The Sun || Though the sunlight through the domes is diluted, she likes it all the same. Darcia's primary energy source is solar power, though she does have alternative methods of gaining energy should she be deprived of it. In some sense, she herself is much like a flower, or so her creator was fond of telling her.
ღ Her Creator || The man who crafted and designed much of Darcia is deceased now, assassinated by rebels before his project could ever yield more than one specimen—Darcia herself. She remembers him well, however, and feels affection for the memories, and the person in them.
⌈
Dislikes
⌋
✘ Violence || Designed in no small part to be a weapon, it is a strange quirk of Darcia's programming that she doesn't like it much, and will in fact often go out of her way not to hurt people. That said, she is under the control of the government, and bound by her very makeup to follow orders, so there isn't much she can do about it.
✘ Dirt and Disorder || Well, it's in her protocols to be neat and orderly as much as possible, not to mention efficient, so it makes sense that she naturally abhors disorder and grime, as well as more insidious chaos, like collateral damage. She is a weapon, yes, but more akin to a scalpel than a sledgehammer—precise and with no wasted effort.
✘ Inhuman || Darcia is a bit of a lonely creature, being possessed of humanlike thoughts and even some degree of emotion, without actually being human herself. It has made her sad for her status, and wishful that she, too, could be a human being. This, of course, is entirely impossible, and she knows it, but she is just close enough to feel sadness at that.
---
---
⌈

Strengths
⌋
♦ Android || Though she would not say so, there are those who would claim that what Darcia is is more than or beyond humanity. Her strength, speed, precision, and intellect are all far above ordinary human levels, and this is a serious advantage when doing the kinds of things the government has her do.
♦ Data Processing || In addition to the raw computing power of the world's most advanced technology, she can also interface with government databases and other sources of information at any ordinary technological control board, such as those found integrated in most homes. If she so desired, she could probably hack most, if not all, of that information, but due to standing orders, she is restricted from doing so.
⌈
Weaknesses
⌋
☯ Obedience Protocol || The biggest weakness of any android is that it must do what its master commands of it. Darcia's override codes are known only to a few, but temporary ones are often handed out to anyone she has to do missions with, for instance. In this sense, she is always the subordinate entity in any situation of importance, and bound to the commands of other people, rather than her own will. Most androids lack the ability to care about this, but Darcia's strange manifestation of emotional capability means it can sometimes cause her stress.
☯ Inexperience || Being only two years since her inception, Darcia is still very ignorant of much of the world. She is an exceptionally quick learner, but one does not learn without exposure, and she has had precious little of that.
---
---

---
---
⌈

This one does not think it was supposed to have a personality at all.

⌋
---
---
⌈Personality⌋


Quiet

|

Gentle

|

Naive

|

Tactical



It is a well known fact that all androids are sociopathic—incapable of feeling any empathy whatsoever. Beyond that, they simply don't have emotions. They exist for the comfort and benefit of humans, their highest priority the execution of any command given. Most such creations are simply for the maintenance of households or the running of certain more dangerous public services. They are simple in that sense, and without personalities, metal shells for walking computers, more or less.

Project Zero is different.

Created to be as humanlike as possible, one could argue that her creator, Solomon Engels, was attempting to play God. He gave her not only a fusion of the two main functions of any android—protection and domestic maintenance—but also a humanlike skin, human nerve endings, and, whether intentionally or not, some degree of human emotion. Some suspect that he must have known what he was doing in programming Zero, for why give a creature tear ducts if it was never meant to cry? Regardless, she does have emotions. They are not especially overt, but they are present. She can feel affection and happiness and melancholy and even some degree of anger, though she lacks the most extreme version of each. That may not be the case forever, though, because it seems that she is actively growing as an entity, her emotions and sentiments developing as she is exposed to more of the world, and more people.

Of course, she is still sorely lacking in such exposure relative to anyone else. She spends most of her time in a central government facility, with minimal contact with anyone. It has left her very ignorant of the workings of the wider world, a place she only sees for brief periods of time on missions. When she does get the opportunity to interact with humans, she is as subservient as any other android, save that she seems to have the independent inclination to speak or ask questions without being spoken to. She won't do so if it's rude, of course, but nevertheless, she seems to be capable of independent thought and even concern. On missions, this is somewhat useful, should her handler be indisposed or otherwise incapable of issuing orders, for she can act without being directly commanded to do so. She is highly strategic, tactical, and precise in instances such as this, and executes her mandates with a surgical excellence that betrays the quality of her craftsmanship.
---
---
---
---
⌈

Its history is very short, it thinks, and very uninteresting.

⌋
---
---
⌈History⌋

The red lily will bloom in winter.

It was something Solomon Engels was fond of saying, as one would recite a proverb or similar piece of wisdom. It was also the premise upon which Darcia was created in the first place. Though to most everyone in the government who knew about her, she was Project Zero, to her designer and creator, she was always Darcia Engels, the closest thing to a daughter he would have, and in some ways, vastly preferable to a human child. She was the Red Lily, the epitome of the skills of the most brilliant engineering mind in a century, and the first and last android he would ever build. Of course, that was not the government's plan—they wanted an entire fleet of beings like her. But Engels deviated from the plan on several accounts and then destroyed his notes, leaving only Darcia behind—imperfect, flawed, and singular.

Nobody is really sure if his assassination was the work of the rebels or the government, and in the end, it probably didn't matter. The government ws afraid he'd take his brilliance to the other side, and the rebels were afraid he'd get around to making that android army eventually, so perhaps both groups wanted him dead, and who got to him first is only a technical detail. Whatever the case, the whole of his legacy is Darcia, and for that reason, she has ben extensively studied, in an attempt to replicate her without her flaws, thus far to no success. She is therefore employed by the government, for at the very least, her obedience protocols are still in place, and that makes her quite useful.

Less useful is her curiosity—her stated desire to know more of the world. She wants to see what is beyond her walls and cages, but she lacks the ability to do so on her own, at least for the most part. As it stands, the only time she is allowed to leave the government buildings is during her missions, and those are seldom. Why use a grenade when a bullet would do, after all?
---
---

---
---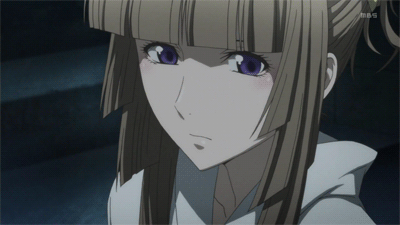 ⌈

They do not say it out loud, but this one sees the ways they look at it. It is flawed, they all think so, because it can feel. Is it ironic that this realization makes it feel even more? It feels… sorry, that it has disappointed them.

⌋
---
---