---
---
---
---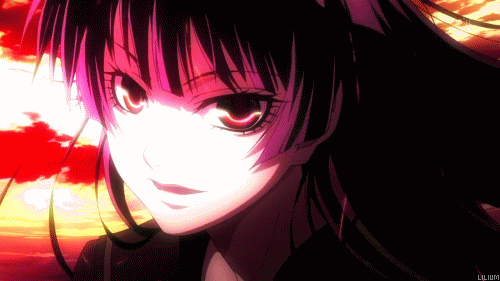 Falling Star
⌈

Only the worst of sinners would ever call himself a saint.

⌋
---
---
Gabrielle Aplin |
| Human
Starset |
| Halo
Natalie Merchant |
| My Skin
Sara Bareilles |
| Brave
Owl City |
| Shooting Star
Blaqk Audio |
| Faith Healer
---
---

---
---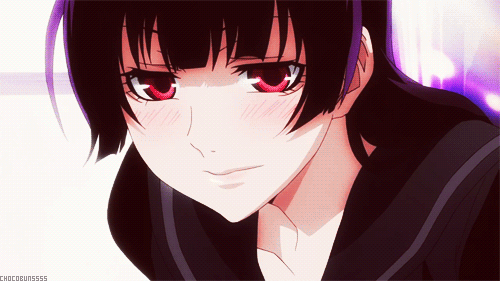 ⌈

Someone told me once that everything we are, everything we could ever be, is reducible to mathematics. It seemed convincing at the time, but I can't let myself believe it, or what would be left to hope for?

⌋
---
---
⌈Nickname⌋
[ Stel | Ella ]

⌈Age⌋
[ 18 ]

⌈Gender⌋
[ Female ]

⌈Species⌋
[ Genetically-Modified Human ]

⌈Role⌋
[ The Descendant ]

⌈Face Claim⌋
[ Yuuko Kanoe | Tasogare Otome x Amnesia ]
---
---

---
---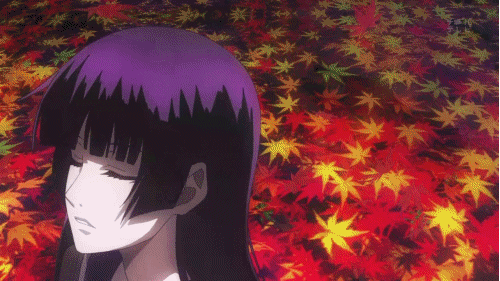 ⌈

Sometimes, I'm not even sure I'm human anymore—if I ever was to begin with.

⌋
---
---
⌈Hair Color⌋
[ Dark Purple ]

⌈Eye Color⌋
[ Red-Gold ]

⌈Skin Tone⌋
[ Fair ]

⌈Height⌋
[ 5'8" ]

⌈Weight⌋
[ 130 ]

⌈Physical Description⌋
[ Exotic. It's the operative word when considering Stella's appearance. To be fair, she usually goes to great lengths to appear more mundane than she actually is. While her hair is naturally a deep, eggplant-purple with hints of black, she dyes it entirely the second color so as not to draw too much attention to herself. It is easily long enough to hit her waist, thick and caught somewhere between straight and curly. Her eyes are even stranger. Most often concealed behind brown colored contact lenses, they are in fact a strikingly-bright red, each iris containing a ring of bright gold, hard to conceal even behind the lenses.

She is tall, and statuesque, generously curved everywhere, but certainly in excellent physical condition. Her facial features seem to be especially symmetrical, and there is scarcely a flaw to be found anywhere on her skin… though she will lament the fact that it never seems to tan and as a result, she is quite susceptible to sunburn. Stella dresses herself in modest, honestly rather frumpy clothes that do nothing for her figure—again part of the need to remain as under the radar as possible. She is apparently fond of loose jeans and overlarge sweaters in drab colors. It's not like she wants anyone to look, so why dress to draw the attention? ]
---
---

---
---
⌈I never asked for this. My parents might have volunteered, I don't know. I just wish I'd had some kind of choice about whether to be this…

freak

or not.⌋
---
---
⌈Potential Interest⌋
Are You Kidding?: Simply put, attachment is dangerous. Stella has no idea if anyone even cares she exists, but there is a chance that they do, considering what she is and what happened to her parents. While she may not seem like the type to care about what happens to other people, she really does—certainly far enough not to paint a target on someone's back by getting involved with them. Besides, her only experience with relationships is rather… mild, to say the least. It's not something she's ever given much thought to, nor anything she thinks she needs in her life. She can get by just fine on her own, thank you.

⌈

Skills
⌋
★ Genius || Mostly the result of the enhancements that went into her parents being transferred. It's impossible to say if she would have been smart otherwise, but there's a good chance she would have, as both parents were exceptionally intelligent even before they volunteered or were recruited into the EDEN project.
★ Violin || Though she did not have much growing up, it turns out her uncle, her mother's brother, was quite talented with the violin, and it had long been one of his hobbies. They one they shared now belongs to her. It is no Stradivarius, but it is functional, and makes a nice sound when she plays it. That's really all it needs to do, right?
★ Intuitive || It's nothing especially quantifiable, but something about Stella seems to be able to read other people very well. She can usually get a sense of someone's lifestyle and intentions just by studying them for a bit, and she is highly observant, usually able to detect lies or half-truths. She won't be able to see through a very experienced liar or spy, but she can sometimes catch onto such people without really understanding what makes her feel suspicious of them.
⌈
Abilities
⌋
✠ Healing Factor || Something most of the government experiments had in common was the ability to recover relatively quickly from wounds that would kill a normal person. Stella is far from indestructible, of course, but if she gets cut, it will close up in seconds, for instance. Broken bones are mended in a couple of minutes, and while especially fatal injuries will still kill her, she can survive, for example, organ damage without the need for a hospital.
✠ Barriers || Her mother's power involved the ability to generate and manipulate barriers made of telekinetic force—powerful enough to stop bullets, or, if she is lucky, a moving vehicle. Stella's control of the ability is far from perfect, however, and so often, the strength of the fields is variable—touch-and-go at best.
✠ Gravatic Manipulation || The creation and manipulation of gravity fields was what her father could do, and though she has no idea, it was what made him the most feared of the successful experiments. She can make object float or even fly with multiple fields, or else slow or crush things. Again, her own mastery of the ability is far from complete, but she's mastered levitation, at the very least.
---
---
---
---
⌈

People screw you over. It's what they do. You're better off expecting it if you get involved with them. Me, I just refuse to get involved.

⌋
---
---
⌈

Habits
⌋
☁ Humming || Stella's upbringing was musical. Not professionally so, but her aunt liked to sing, and could do so quite well, and her uncle played the violin as a hobby. So it's unsurprising that she likes music, and indeed will often hum to herself unconsciously while undertaking other tasks, especially ones that don't require a great deal of concentration, such as cleaning the shop.
☁ Reading || A bibliophile almost from birth, Stella has always enjoyed reading, and generally prefers that it is not on a screen. She likes the feel of an actual book in her hands, be it a novel for light reading or a technical manual of some kind—she doesn't really discriminate. The smell of aged paper or the clean scent of new books are both appealing on their own way, and she likes the texture of pages beneath her fingers.
☁ People-Watching || For someone who prefers not to engage with people, she spends an awful lot of time observing them. Part of it is simply leftover from a time in her life when she didn't feel the need to be so distant from others, part of it is simply a dull sort of curiosity. She watches them now because she wonders if anyone can tell that she isn't like them. So far, she hasn't been able to say anything conclusive about that, one way or another.
---
---
⌈

Likes
⌋
ღ Plums || As far as flavors go, the even mixture of sweet and tart, combined with the unusual texture, is a favorite. She snacks on them with great regularity, and has since she was a child. Her uncle used to joke that she'd turn into one, one day.
ღ Books || Growing up, Stella's aunt and uncle were too poor to afford much in the way of reading material, and so she spent most of her free time in the city's public libraries, doing her best to stuff her mind as full of information as she could. Being a genius of metahuman proportions doubtless helped, but it was more her drive to learn and understand than anything. Even now, when she probably could be working at a much more prestigious job and earing a lot more salary, she prefers to own and operate her own bookstore, attempting to keep the medium alive in an age where nearly anything can be accessed digitally.
ღ Animals || Kept pets are relatively rare these days, but Stella does own a dog and a pair of birds. They're about as close to having friends as she'll allow herself to get. The dog is an enormous wolfhound of all things, but he's mild-mannered as they come in most situations, and commonly spends the day in the shop with her, patiently tolerating small children climbing all over him and pulling his ears.
⌈
Dislikes
⌋
✘ Small Talk || She's hopeless at it, for one, and honestly doesn't see the point. What about the weather is so fascinating that everyone feels compelled to mention it to one another all the time? She'd rather just not say anything than have to talk about things that don't matter. She can enjoy conversation, it just ahs to have a point to it, or wit or something.
✘ People || Stella is just immensely solitary and distrustful, perhaps even a little bit paranoid, which is to be expected when you grow up believing you're one thing only to eventually realize that what you really were all along is a monster. She keeps everyone at arms' length save her aunt and uncle, and even with them, there is an enforced distance. She doesn't want them to get hurt because of her.
✘ Snow || It always reminds her of the night they disappeared, right around Christmas. She's never felt any joy at that time of year since, and tries to stay indoors as much as possible when it snows.
---
---
⌈

Strengths
⌋
♦ Willpower || In some senses, Stella doesn't know the meaning of the word 'can't.' If she puts her mind to something, or says she'll do something, she means it, and nothing like other people's ideas of what's possible or best is going to stop her from doing it. She is made of stern stuff, to put it another way, and she doesn't back down, even when staring death in the face.
♦ Independence || She's used to getting by and making due for herself. Tough her aunt and uncle loved her, she was always working to support herself from a very early age, and has learned to rely on nobody else for anything she needs. It means she's used to solving her own problems and coming to her own solutions.
♦ Adaptability || Part of her success in taking care of herself stems from the fact that she is very good at adapting to new situations and information. She might be stubborn, but she is not stupid, and she knows how to be smart about achieving her goals.
⌈
Weaknesses
⌋
☯ Solitude || Put simply, Stella is very used to being alone. She doesn't always know how to deal with other people, and teamwork is a risky proposition since she finds it so difficult to trust anyone. She also just feels awkward around others most of the time, though she can put on a façade and act like she doesn't if she really has to.
☯ Emotions || She feels things very deeply, and sometimes this is to her detriment. Genius she may be, but she is not always logical. Sometimes, her feelings get in the way, and though she doesn't want to, she cannot help but empathize with other people, and the truth is that she forgives far too easily, even when badly hurt by the actions of someone else.
☯ Impulsive || She doesn't always fully think things through before acting. In the case where her temper gets a hold of her, for instance, she may rush into a situation without adequate planning first. Fortunately, her adaptability usually helps her out of a bind caused this way, but there's always a risk that it won't be enough. She also lacks a bit of a filter when she speaks because of this tendency of hers.
---
---

---
---
⌈

We're all just products of circumstance and genetics. It goes back to the mathematics thing, I guess.

⌋
---
---
⌈Personality⌋


Stubborn

|

Proud

|

Sarcastic

|

Intelligent



As her way of carrying herself may suggest, Stella is possessed of a fair bit of pride. She has lived her life on the very fringes of civilized society, and she has refused to let anything, her circumstances or other people included, break her. This, she thinks, is worth standing tall for. She is beholden to no one, completely solitary and self-reliant, and she prefers it that way, because in her experience, other people are too quick to betray, especially when they sense that there is something to be gained from it. It is better, she wholly believes, to be alone than to be in company and then suddenly torn from it. The issue arguably stems from the loss of her parents, a blow from which she never fully recovered.

She would never admit it, but her complete solitude comes with an unwelcome consequence: loneliness. She is profoundly lonely, actually, so much so that she feels it even when in the company of a crowd, that distance she places between herself and others. She is elemental water, always flowing, always moving, and completely unattached to anything but herself. She is not meant to be held in place by the hands of another, and though in truth this sometimes seems for the best, it also creates a faint ache in her heart.

Though lacking in any lasting connection, she is generally speaking quite dynamic when interacting with other people. She favors sarcasm and snark, remarks with a little bite, and playful insults when they seem necessary. Her humor and apparent carelessness are fronts for the fact that she may in fact care too much, though she is lacking a place to channel that concern, and so for now, it goes nowhere. Charity and compassion are both somewhere in her nature, but are well-hidden by the veneer of standoffishness that her abrasive exterior generates. She is, to put it another way, tsundere classic, though it would be fair to say that the gentler aspect of her demeanor has not emerged in some years, so long that she is no longer certain if she even possesses it anymore. Inherently mistrustful of strangers, she is also very much a skeptic when it comes to the proclaimed intentions of other people, and deeply cynical about the morality of the world around her.

Her aloofness is sometimes misread as arrogance, but in fact the opposite is true. Stella deeply believes herself to be what she might term a freak of nature, and she is not especially happy about it. She has, at some point or another, felt inferior to other people in virtually every way, from the (true) fact that she is quite poor financially to the (untrue) belief that she is somehow monstrous due to her odd appearance and abilities. She doesn't like using them, and generally endeavors to go around appearing as normal as possible, going so far as to dye her hair black and wear colored contact lenses so that her eyes appear brown instead of their actual hue.
---
---
---
---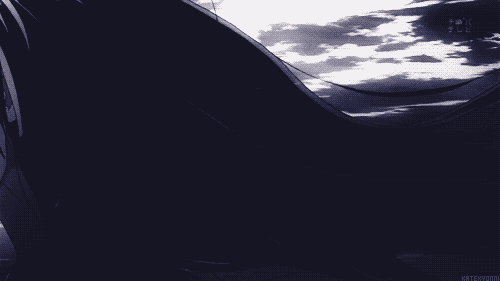 ⌈

Who would ever want to hear such an ugly story, anyway?

⌋
---
---
⌈History⌋

Stella's parents were among the successful samples from the first round of government genetic manipulation experiments. Both of them were highly efficient, weaponized people, with abilities far beyond the human norm, but they each had a singular, major flaw: they were capable of love. That flaw was their mutual destruction, for tools and assassins are not allowed such weak emotions as that. Fortunately, they were good enough at hiding it that they were able to escape their bounds, at least for a little while, long enough to have a child that they immediately passed off to her aunt and uncle, knowing that there was no way it was safe enough for them to raise her.

And they were right.

Stella grew up believing that her aunt and uncle were her parents and her parents were her aunt and uncle. She was ten when the latter were both disappeared—the colloquial term for what happens when people are kidnapped in the middle of the night, never to return. She has no idea what happened to them, only that they were there one day and gone the next. Her "parents" refused to speak of it, and though the incident was deeply distressing to her, she would not realize its true significance until ten years later.

In the meantime, she grew up more or less as other people did, hidden away from the government by a veneer so simple it was truly deceptive: her aunt's stillborn child swapped with her at birth, and her resemblance to her relatives strong enough to pass, though she was habitually told to dye her hair black and wear brown contact lenses, both of which she still does, to attract as little notice as possible. She went to school, though she'd finished a college degree by the time she turned seventeen, the first and only indication she had that she was something other than normal until about a year ago. She was walking home one night from her job—despite the college degree, she works at nothing more complicated than a bookstore—when a small group of people attempted to mug her. Crime is rare, but not unheard of, given the steep punishments it carries. Whatever the case, they decided it was probably safer to kill her once they had her possessions, and that was when it happened.

The incident was dramatic enough to draw the attention of people living nearby, but she's unsure any of them got a good look at her, because she has yet to be apprehended about it, nor indeed even questioned by anyone in relation to it, but she's unsure how much longer that safety will last. She got the truth from her aunt and uncle, and has subsequently moved out of their home, not because she is upset with them, but to keep them as safe as possible. She's been doing her best to learn to control her powers, but with nobody to learn from, it has been very difficult.
---
---

---
---
⌈

I'm a monster in human skin, but at least I'm nobody's weapon but my own.

⌋
---
---