---
---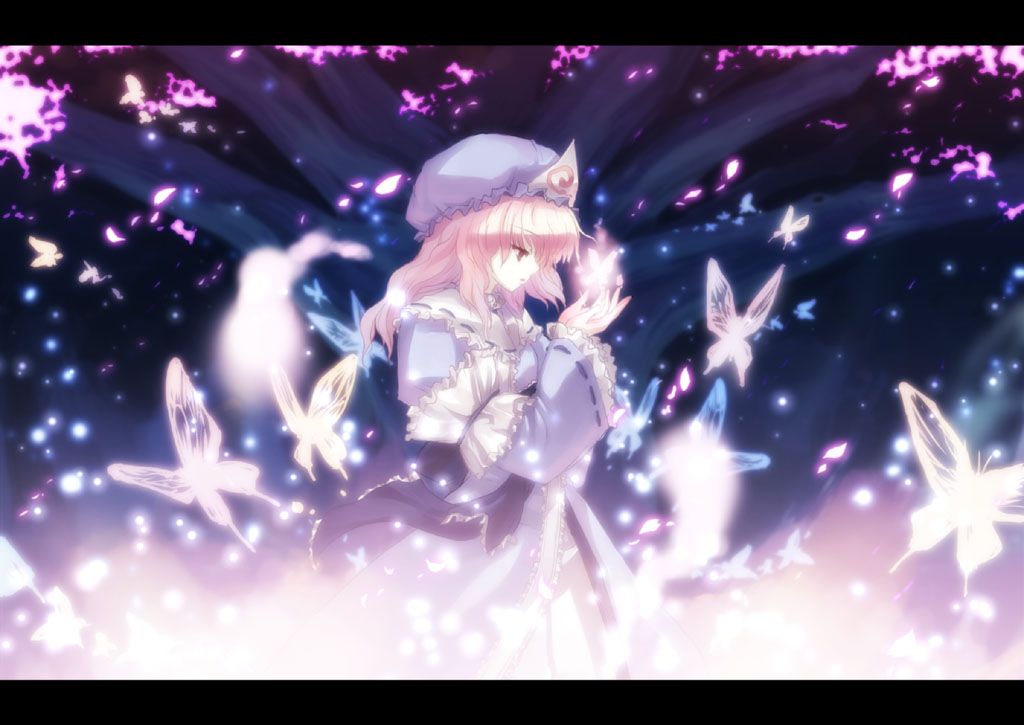 "Our dead are never dead to us, until we have forgotten them."
- George Eliot
---
---
---
---
Nickname:
She has none, but some people just call her "The Ghost". She rarely reveals her real name, claiming that if one were to know a spirit's real name, they'd have control over them.
Age:
27
Gender:
Female
Trainer Type:
'Spirit', Ex-Coordinator, Team Cataclysm member
Hometown:
Lavender Town
Hair Color:
Pink
Eye Color:
Cherry-Red
Skin Tone:
Very pale, some call her ghostly white, though she really isn't.
Height:
5'7"
Weight:
170lbs.
Physical Description:
Mykeisha stands quite high, though not extremely tall, just enough to tower somewhat over shorter people. She does appear somewhat slim, which makes one wonder exactly what she eats and how much of it she does eat. What her body really looks like is always covered by long dresses, so it's hard to tell exactly if she's gaining or losing weight, although dead people can't do either, so she has nothing to worry about. Her blossomy-pink hair is wavy and reaches all the way to her shoulders, and is quite well cut despite being dead.
She often wears long dresses that are light in shade, and most often are baby blue. Often, her dresses have prints of various things, such as flowers, ghosts, clouds, night skies, spring trees, etc. She will often wear a mob cap to match her dress, with a hitaikakushi on front, to imitate Japanese ghosts, just as she does with her whole attire.
Overall, she seems to have not only a courtesan charm, but also a mysterious vibe, which is accompanied by her otherworldly beauty, giving her entire appearance the feel of a real undead spirit, but with a seductive side. She doesn't give off the whole spider-trap feel, but more of a feel an unnerving undertone, but also possible warmness blocked by distance and possibly of tragedy and a feel to pity her.
Potential Interest:
Not yet applicable.
Skills and Abilities:
Mykeisha does have some psychic ability in her. Though she can't lift things with her mind, nor can she use telepathy or anything of those sorts, she does have the ability to see and even speak with the dead. She can see ghosts true forms without the use of a Silph. Scope, and can even speak with spirits who chose to speak with her. She is also able to channel spirits through her body, but she rarely ever allows it.
Personality:
Mykeisha, though may give off the unnerving ghostly feel, and to some, a seductive feel, in all truth, Mykeisha is a child at heart. One defining trait of her is that she is carefree. Most of the reason she is carefree is because she believes she could get away with anything she wanted, as a ghost generally could. She'll often poke fun at people she knows well, and she'll have a generally playful nature when she's bored, without being completely child-like. It probably is a remainder of her original lively nature, and due to not being restricted by a physical body, she could get away with anything she wanted. Often she'll pretend she's stupid and use really asinine logic and random moments, and really be more childish than she really is, but at other times she'll demonstrate unexpected keenness and cleverness. And then there are times where Mykeisha can be to carefree, where she might not care the well being of others or even herself when trying to do something to have fun. 'Being dead' is often very boring for her, so she'll sometimes cause some sort of trouble to amuse herself.
She seems to have a love for 'anything beautiful'. Apparently, death is beautiful to her, but other things are as well, such as winter and spring. She always has an artistic view on things, and often will describe such things in awkward ways, often relating to how she's feeling. If she was hungry, she'd compare things to food or describe them in a way that connects to food. Her strange ways of describing things seems to have rubbed off on Fio somewhat.
However, though she seems kind and caring, she can pretend to be lady-like and superior at times, which could be somewhat intimidating. Enemies, though can be friends at unprovoked encounters, are still challengers to her. Though she often doesn't challenge others, if others challenge her, she'll gladly accept and simply do a friendly battle with her opponents, even if they are giving it their all, unless she is in a situation where she is battling for the sake of Team Cataclysm. Though she seems to be difficult to strike a nerve out of. However, she does dislike when people disrespect the passed, and she generally dislikes when people disagree with her views, which is rather selfish of her. She also absolutely can't stand whenever people do something that disproves her death, such as touching her, or rather such are fears. She just can't seem to accept the truth. When she does get upset, there isn't much she can do. She isn't very frightening when she is upset, but she'll often do crazy things, sometimes harmful to herself, other times, she might do things that visually tell stories, either about herself or others, for it's also what her battle style is based off of.
History:
Mykeisha had lived in Lavender Town all her life. Because of Lavender's small size, Mykeisha wasn't too exposed to the world outside. She'd only learned of the world outside through television and magazines. Nonetheless, those kept her entertained enough, just leaving her to be a shut-in throughout most of her younger childhood. Though, as she grew older, somewhere between the ages of five and ten, her mother decided to take her to the Pokemon Tower, as Mykeisha's mother was a channeler, so it would help Mykeisha train her psychic ability. At first, Mykeisha was frightened by the various ghosts, but she then started getting used to them, even beginning to see their true forms and even spirits themselves. Soon, she even began to enjoy being at the tower, although she still kept her father's Houndoom with her, a Pokemon that was specifically trained to keep her safe.
However, Mykeisha wasn't the only ghostly child at the tower, it was where she met a very young girl, Ravenna. She clearly was lonely, so Mykeisha took it upon herself to be her friend, making her Mykeisha's first living human friend. Mykeisha always shared everything she thought was interesting, and even helped her learn some things to take care of herself, and Mykeisha herself began to grow more energetic and outgoing.
Then, at the age of fifteen, she decided she'd go on her own Pokemon journey. She'd watched so many shows about Pokemon Contests and read so many Hoenn Magazines about places like Lilycove, she decided she would go there herself and become a Top Coordinator. She was known for her rather unique and intriguing displays, as they were based off the lives of ghosts that lived in the Pokemon Tower of which she'd met before. Of course, she still kept in touch with home as much as she could.
Though, one day, at the age of twenty, she'd decided to visit Mt. Pyre, as she had many times before, however, she had soon found that a group of Ace Trainers had been using an Itemfinder to loot some of the graves for rare items. She tried to take them on, but their Pokemon were far more powerful than her own, Mykeisha only having Houndoom, an old Torterra, Snorunt, Lapras (of which's species does not like fighting) and a Beautifly. Even after her Pokemon were defeated, she tried attacking them herself. One of them thought it would be an interesting joke to attack her with a Pokemon, ordering his Dusclops to use Confuse Ray on her. This proved more than effective, as Mykeisha became as dizzy as a Psyduck and her vision was nothing but a squirmy image. Then the trainer, even at the disapproval of his comrades, ordered his Dusclops to use Curse. Mykeisha, who was already dazed, then suffered from a pain like no other, as if pins her being stick in her own body. The trainers decided it was best they ran before somebody saw them. Mykeisha was left on the ground, still losing her strength by invisible forced, untill...
MYKEISHA fainted.
---
---
---
---
(Histories may not be those of the actual Pokemon, but of real ghosts. Mykeisha likes to think that they have reincarnated in Pokemon form.)
Pokémon Species:
Shiny Frosslass
Pokémon Nickname:
Letty
Pokémon Nature:
Naughty
History:
Letty was a woman who traveled in the northern regions of Sinnoh long, long ago. At that time, Snowpoint wasn't anything larger than a small clan of people who lived in the harsh winter conditions. Letty was a woman who was exiled from her clan for she was accused of murdering her husband after he went missing. Because she couldn't travel far herself, she continued to move along Routes 216 and 217, fending for herself. It was said that she had become a winter spirit herself, a Yuki-Onna, as some call them. Whenever a man was traveling or hunting along those routes, she would appear to them, seduce them, and when they had fallen to her charms, she'd loot them, and when the victims were found again, they would be completely frozen. However, many years later, she fell in love with a man she was attempting to attack. She ended up living with the man and giving birth to a child, but they say on the night she did, she escaped into the frightfully thick blizzards, never to be seen again. Why she did so was never explained, but the child grew up to be an excellent Pokemon tamer.
-] Frost Breath
-] Ominous Wind
-] Confuse Ray
-] Double Team
-] Attract
Pokémon Species:
Gardevoir
Pokémon Nickname:
Yukari
Pokémon Nature:
Quiet
History:
-] Hypnosis
-] Psychic
-] Magical Leaf
-] Thunderbolt
-] Teleport
Pokémon Species:
Banette
Pokémon Nickname:
Mima
Pokémon Nature:
Lonely
History:
-] Curse
-] Shadow Ball
-] Thief
-] Frustration
-] Destiny Bond
Pokémon Species:
Torterra
Pokémon Nickname:
Genji
Pokémon Nature:
Docile
History:
Move-set:
-] Earthquake
-] Leech Seed
-] Synthesis
-] Solarbeam
-] Rest
Pokémon Species:
Lapras
Pokémon Nickname:
Prisimriver
Pokémon Nature:
Jolly
History:
Move-set:
-] Sing
-] Perish Song
-] Surf
-] Ice Beam
-] Protect
Pokémon Species:
Houndoom
Pokémon Nickname:
Pokémon Nature:
Serious
History:
Move-set:
-] Will-o-Wisp
-] Foul Play
-] Flamethrower
-] Shadow Ball
-] Iron Tail
Pokémon Species:
Beautifly
Pokémon Nickname:
Wriggle
Pokémon Nature:
Gentle
History:
Move-set:
-] Giga Drain
-] Silver Wing
-] Morning Sun
-] Toxic
-] Aerial Ace
---
---