---
---
☩ Basics ☩
Name: Oðin Þekki Gunnlaugsson
Age: 23
Gender: Male
Sexual orientations: Bi-sexual
---
---
☩ For Gods ☩
God of: War, Death, Poetry and Wisdom
Origin: Norway
A brief summary:
http://en.wikipedia.org/wiki/Odin
---
---
☩ Delving Deeper ☩
Personality: Odin still believes that he is the ''allfather'', and almost acts like it all the time. Being the ruler of Asgard, he sees a ruler authority in himself yet. He hides his emotions as easily as a cloud hides a tree some days, but when he is truly in the mindframe of a ruler, he will hide as easily as he could find it. And, Odin is not afraid to tell you what he sees wrong when he is in this mindframe, but as a lesser child of a club, he will sometimes hide his truth to save a relationship or an emotion.
History: He rose from the slums of New York, and now owns one of the biggest clubs in the city. Naturally, his family was large, but now they spread over the city and rarely regard him as a fatherly figure. Odin himself was raised by abusive parents, but grew past this mar in his childhood and became a tremendous father, or so he likes to pretend. He made do with what he had, but now that he runs the club, he has an extensive amount of money and rarely finds himself squeezing to get by.
Likes: Money, music, family, cheerful times, dancing, singing, partying, and animals. (Specifically dogs and horses. Specially Norwegian Elkhounds.)
Dislikes: Death, sorrow, pain, horror, family, overcrowded by people, being in an uncomfortable situation, feeling pressured strongly enough to do something.
Secrets: He does not like being the ruler. He wants to pass over his crown, but he sees no one to pass it to that is worthy.
Fears: "The singers make much of kings who die valiantly in battle, but your life is worth more than a song."
"Most Kings lose their Crown with their Head on it."
---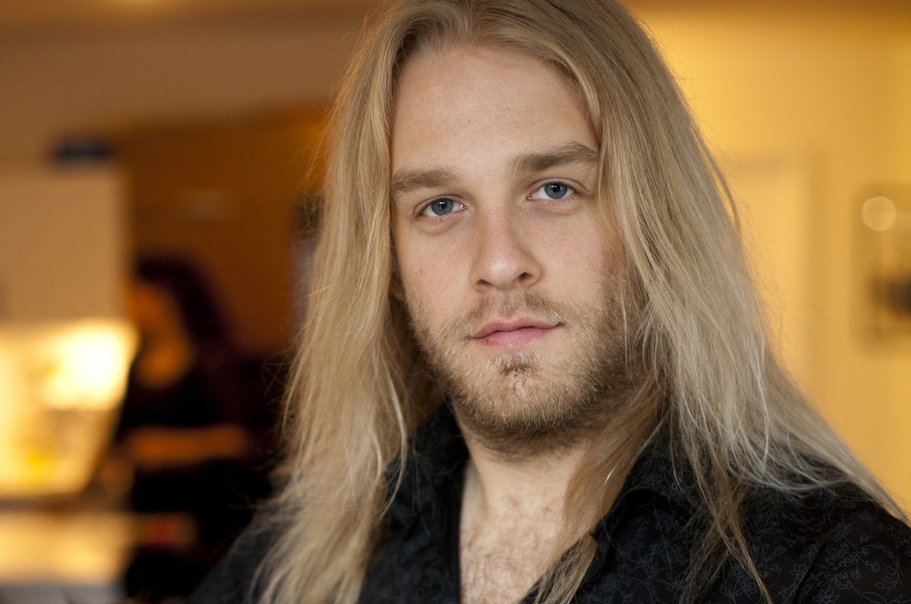 ---
☩ Relationships ☩
Crush: None..yet.
Boyfriend/Girlfriend: None..yet.
Other Affiliates: He is not acquainted with many, since he is yet to know what has happened to his torn-apart family.
Cedric Hiyaku is the DJ of his club. Or, at least, the most prominent.
Shirai Konohana works at his club. He has, in his view, a friendly relationship with her; though he knows she feels different, but has accepted this.
---
---
☩ The Outside ☩
Height: 6' 3''
Build: Not very muscular, not so much fat, but has a tad bit on the top. Has a strong-sized chest, but thinner arms; and, of course, a pair of manly thighs and manly buns.
Looks: (All over the CS.)
Distinguishing Features: Has a tattoo, on his left shoulder-blade, of a Tower of Asgard. Beneath it is 'embroidered' Odin. On his right shoulder-blade he has a tattoo of a fictional Norse painting of Odin, riding Sleipnir, with Norse embroidered beneath in a personal reminder to himself that ''Most Kings lose their Crown with their Head on it.''
---
---
☩ Other ☩
Other: ''A Gift should be repaid with a Like one.'' (-Norse Proverb)
---