---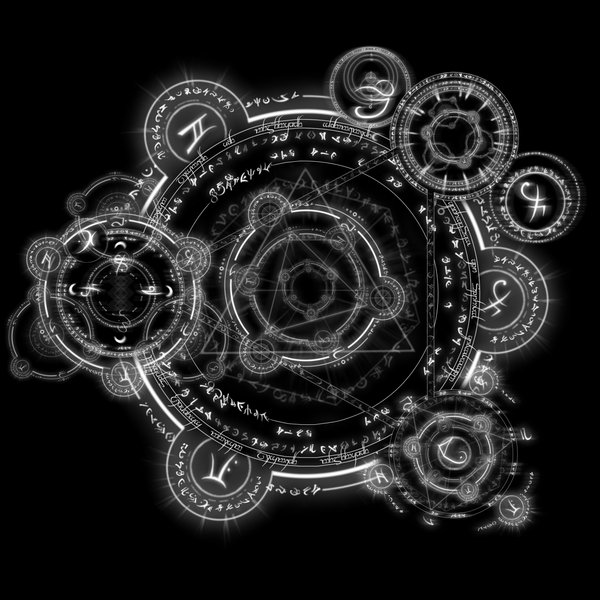 In America, the government began noticing strange things going on throughout the world. It was almost too good to be true, as they found some people possessed special powers. Each power seemed to revolve around a type of god from different mythology from all over the world. They noticed a common trait in each individual-they possessed a special birthmark that was placed somewhere on there body. The birthmark looks like an animal associated with the type of god.
Of course the government couldn't just take the children that piked their interest, instead they founded a school. Sending out invitations to all the families that had a special child such as this. In reality though, it was just a ploy to get them to a research facility on a small island off the cost of California. The government tried to figure out why these people, nicknamed "godlings" had these powers.
The Godlings had no idea what would happen once they got on the plane and flown to the island. A paradise? Hardly. Ten Godlings escaped from the research facility after 3 months of being experimented on. Now they all hide away in the dense forest, as they figure out a way to escape this island and to stop and save more Godlings from the facility. The researchers of course are looking for them, calling in more people.

Though the first five Godlings have stronger powers than most, as they have begun to hear their respected God's voices supporting them in the corners of their minds. Is it possible for these ten to band together, and save the rest of the Godlings? Only time will tell...
---
---
Name ⇨ God Favor ⇨ RPed By [Username]
Escaped Godlings:




1]Tadashi Renichi⇨ Susano'o ⇨ RPed By [Spottedclaw59]




2]Maya Marcasius ⇨ Idunn ⇨ Rped by [FuyuHana]




3]Finn J. Dubois ⇨ Asclepius ⇨ By [Ispeakthetruth]




4]Josephine Cook ⇨ Peitharkhia⇨ RPed By [Possibility]




5]Jinx ⇨ Hecate ⇨ RPed By [Ever]




6] Genevieve Noel Deluna⇨ Presephone ⇨ RPed By [Peaches-N-Creme]


7]Open
8]Reserved by xXRubyDarkWolfXx


9]Damon Lynn Kuzimato ⇨ Isis ⇨ Rped by [Makoto294]


10]Reserved by epicnukeguy



Captured Godlings


1]Reserved by NerdyWhiteChick


2]Jenifer King ⇨ Balor of the Evil Eye ⇨Rped by Lifecharacter


3]Open


4]Terpsichore Strange ⇨ Xochiquetzal ⇨ Rped by [Kileon]


5]Reserved by Censored69
6]Reserved by triblade

Scientists
1]Louise Seras ⇨ Rped by Fuyuhana
2]Open
3]Open
(Roles are not limited to these numbers...there can be as many Captured Godlings and Scientists)
---
---
✔For Godlings
❖Godlings can have a god blessing them from any mythology
❖They are ages 14-18 years old
❖They tend to be either stronger, faster, or smarter then most humans
❖Their powers vary, and depends on the god that blessed them
❖When using their powers, it get exhausting
❖Only Godlings roles 1-5 actually have a connection with said god
❖When using their powers, a seal of some sort or symbol appears on their forehead.
❖They can have any color hair or eyes
---
---
*The Layout requires a face claim, anime only please!
**I also judge on how much effort was put in.
Code: Select all

[center][color=][size=200]|| INSERT NAME HERE ||[/size][/color][/center]
[hr][/hr]
[hr][/hr]
[center][color=colorhere][size=150][i]INSERT QUOTE HERE[/i][/size][/color][/center]
[hr][/hr]

[center][img]INSERT IMAGE URL HERE[/img]
[b]|| Theme Songs ||[/b]
Normal||[url=link]NAME[/url]||
Fighting||[url=link]NAME[/url]
Emotional||[url=link]NAME][/url]
[/center]
[hr][/hr]
[left][img]URL HERE[/img][/left]
[b]|| Full Name ||[/b]

[b]|| Age ||[/b]
(14-18)
[b]|| Gender ||[/b]

[b]|| Sexuality ||[/b]

[b]|| Face Claim ||[/b]

[hr][/hr]

[right][img]INSERT IMAGE URL HERE[/img][/right]

[b]|| Hair Color ||[/b]

[b]|| Eye Color ||[/b]

[b]|| Skin Tone ||[/b]

[b]|| Height ||[/b]

[b]|| Weight ||[/b]

[b]|| Appearance ||[/b]

[hr][/hr]
[hr][/hr]

[left][img]INSERT IMAGE URL HERE[/img][/left]
[b]|| Personality ||[/b]
(1 Paragraph)

[b]|| Likes ||[/b]
(4+)

[b]|| Dislikes ||[/b]
(4+)

[b]|| Weakness ||[/b]
(At least one)
[hr][/hr]

[right][img]INSERT IMAGE URL HERE[/b][/right]
[hr][/hr]
[b]|| God ||[/b]
(Brief description of God, and their purpose in mythology)

[b]|| God's Blessing ||[/b]
Magic Seal that appears, along with abilities it grants

[b]|| Skills ||[/b]
Personal Skills, and godling skill if have. Also the enhanced skill.

[b]|| Biography ||[/b]
[i]YOUR ANSWER[/i][/right]

[hr][/hr]
[hr][/hr]
[center][img]URL HERE[/img][/center]
[center][color=][size=150][i]INSERT QUOTE HERE[/i][/size][/color][/center]


---
[/center]
*Profiles, when submitted must look neat, and actually look like effort was put in.
❖ Please try and post at least once every 3 days. Let's not have this RP die!
❖ Lack of activity after the first week will earn you a warning. The 2nd week will get you a PM. If you don't reply to the PM after a week, your character will be removed, or turned to an NPC.
❖ Don't make your text color hard to read like this or too small so we have to zoom in to see it
❖ Make your "Speaking text" and normal text different colors to more easily distinguish between them.
❖ Use italics for thoughts and "quotation marks" for speech
❖ Try not to make any Out of Character comments in your post. One sentence max, if you really need to, and at least keep it at the end of your post like such (OoC: TEXT TEXT TEXT). However, try and keep it to the OoC thread
❖This is Semi-lit. to Literate, so 9+ sentences
❖Romance is allowed, just keep it under PG-13, according to the rules.
❖Reservations will only last for three days. If the character is not up by then, it will be cancelled.
❖When reserving a character in the OOC, give me you favorite mythology so I know you have read the rules.
20 posts here • Page 1 of 1
20 posts here • Page 1 of 1
Arcs are bundles of posts that you can organize on your own. They're useful for telling a story that might span long periods of time or space.
There are no arcs in this roleplay.
There are no quests in this roleplay.
Here's the current leaderboard.
There are no groups in this roleplay!
Welcome home, Promethean. Here, you can manage your universe.
Arcs are bundles of posts from any location, allowing you to easily capture sub-plots which might be spread out across multiple locations.
You can create Quests with various rewards, encouraging your players to engage with specific plot lines.
Settings are the backdrop for the characters in your universe, giving meaning and context to their existence. By creating a number of well-written locations, you can organize your universe into areas and regions.
Navigation
While not required, locations can be organized onto a map. More information soon!
There are no groups in this roleplay!
By creating Collectibles, you can reward your players with unique items that accentuate their character sheets.
Once an Item has been created, it can be spawned in the IC using /spawn Item Name (case-sensitive, as usual) — this can be followed with /take Item Name to retrieve the item into the current character's inventory.
Give your Universe life by adding a Mob, which are auto-replenishing NPCs your players can interact with. Useful for some quick hack-and-slash fun!
Mobs can be automated spawns, like rats and bats, or full-on NPCs complete with conversation menus. Use them to enhance your player experience!
Current Mobs
No mobs have been created yet.
Locations where Mobs and Items might appear.
You can schedule events for your players to create notifications and schedule times for everyone to plan around.
Add and remove other people from your Universe.
The Forge
Use your INK to craft new artifacts in A God's Blessings. Once created, Items cannot be changed, but they can be bought and sold in the marketplace.
Notable Items
No items have been created yet!
The Market
Buy, sell, and even craft your own items in this universe.
Market Data

Market conditions are unknown. Use caution when trading.

Quick Buy (Items Most Recently Listed for Sale)
Where the escaped godling are
The "school" Godlings were sent too.
Discussions
Topics

Replies
Views

Last post
Most recent OOC posts in A God's Blessings
There have been no posts in the OOC topic for this roleplay!