Name: Pamela Clay
Role: Female 2
Age: Twenty-five
Occupation: Town Advisor

Likes:
Honesty - "You only need to lie if you are doing something wrong."
Dust - "Built on the backs of Clay."
The Rules - "They are not meant to be broken. You sound like a child."
Lists - "Too much to do, too little time to do it."
Competition - "Can't have winners if there is no game."

Diane Clay - "She knew how to run this town."
Dana Clay - "That idiot over there is my sister and I love her."

Dislikes:
Newcomers - "Rule number 3. Read it and weep."

Noah Ripley - "Appointed to lead this town into the ground."
Juniper Jacobs - "She should have stayed out."
Patrick Clay - "Screw you, dad."

Fears:
Pamela's only fear is that Dust's three rules won't be able to withstand anymore "bending" which is why she is the first person to point out when the rules aren't followed. In Pamela's eyes, she is a stickler for the rules because the town can not survive without them.

Dreams
Pamela's hierarchy of dreams is the following (in order of importance):
Order for Dust
Security for Dust
Independence for Dust
Family for herself...if there is time left over.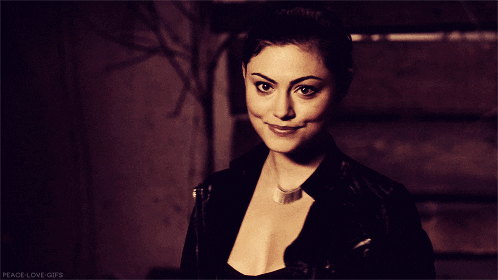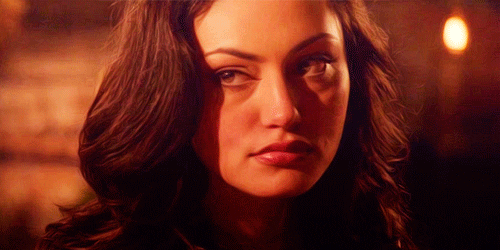 Personality:
Pamela and Dana both got their straight talk from their mother. The Diane traits train ended there for Dana but Pamela stayed on for life. Pamela is closed-minded and rude but all she does is care for the town. She struggles because she sometimes finds herself caring more for the idea of Dust rather than it's inhabitants. Although Pamela can come off as bossy, frankly she is, she has a fun side. She can be found raving to Sullivan about a good book when she isn't bothering Noah or her sister. Pamela also enjoys moderating and, on rare occasions, joining in on some good old competition, whether it be hunting or a game of ultimate.

She tried at first to give genuine advice to Noah Ripley when he became the leader of Dust but the both of them could never work together without bickering. Pamela can not help causing a storm wherever she goes. There is an infuriating mix of fear, respect, and annoyance that swirls around any rom that Pamela enters. She doesn't just get respect, she demands it with an iron fist.

Background:
Pamela, daughter of founders Patrick and Diane Clay, was raised to lead and has a chip on her shoulder because of it. While Dana Clay can be found most days in the Mech Hall, Pamela prefers books to metal. She spends more time in the library than anyone else in Dust, partly because her list of friends is shorter than most at a resounding zero. Diane was the same way, bustling with knowledge and a hunger for power, but ingeniously used her husband's people skills to stay in charge. When it came down to the final vote as who would lead Dust, Patrick gave up the position to his wife because he wanted to spend his time helping as the only mechanic.

Pamela was apart of the same social group as Noah, who has been a thorn in her side the entire time, all her life. His parents were no names and didn't contribute much to Dust but something about Noah made people trust him. Pamela has always been jealous that Noah could get the respect that she deserved without trying. When Dana Clay was born it became Pamela's job to ensure Dana stayed in line and followed in the footsteps of their mother. She continues to bother Dana about not "accepting her place" in Dust and taking up a leadership position.

Pamela's mother has recently retired from being the town advisor and passed the job down to her. Her job is simple; give advice whether the advisee wants it or not. Diane has become an old angry woman and nothing would make it worse than to have Dust go to crap right in front of her. Pamela's father, Patrick, has been declining rapidly the last few weeks. No one knows how long he has left before he kicks the bucket and Pamela couldn't care less. Patrick gave up showing any affection towards Pamela and her mother ever since Dana was old enough to talk. Pamela is waiting for Patrick to die so she can finally succeed in convincing Dana that the Clay women belong in charge, not in the Mech Hall.

Pamela will do everything in her power to make sure the rules are followed and all stays as it should.
Clays knows best.