Luna Rose Rae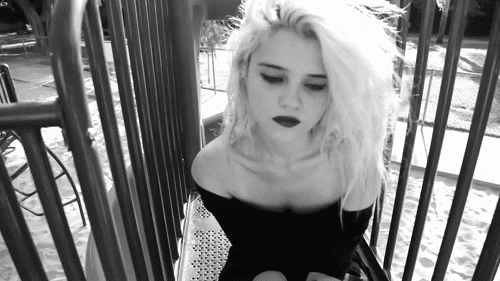 Name: Luna Rose Rae
Nicknames: Moon, Rose, White Kitten (an almost satirical joke....), or Lu
Age: 23
Species: Large White Shewolf with Silvery Blue/Grey Eyes (a rare female werewolf)
BloodMate: Has not found hers yet...
Face Claim: Sky Ferreira
Personality Traits:
The Good- [Adaptable][Adventurous][Calm][Caring][Cheerful][Clever][Colorful][Contemplative][Courageous][Creative][Cultured][Curious][Daring][Freethinking][Gentle][Imaginative][Individualistic][Observant][Open][Passionate][Playful][Protective][Resourceful][Romantic][Sensitive][Spontaneous][Sweet][Sympathetic][Absentminded][Determined][Earthy][Emotional][Mystical][Quiet]
And the Bad- [Anxious][Sometimes Barbaric][Bizarre][Blunt][Sometimes Brutal][Careless][Childish][Crafty][Crazy][Destructive][Sometimes Devious][Difficult][Disobedient][Disorderly][Disorganized][Erratic][Impatient][Impulsive][Messy][Morbid][Odd][Secretive][Unstable][Weak]
"Every angel has a few demons in them"
Likes:
Rain, Thunderstorms, Fall, Night, moon, old folklore, old Celtic or Gypsy like clothing, Crescent Moons, Astronomy, Spiders, Black Kittens, Purple, Blue, Black, Grunge, Rock, Slow Techno, Old Gaelic Hyms, Celtic Music, Bonfires, Stevie Nicks, Lace, wicca history, fruit, gummy sweets, the smell of herbs, herbal remedies and the making of herbal remedies, bubble baths, candles, running, dancing, running, singing, art, Moon Roses, and nature.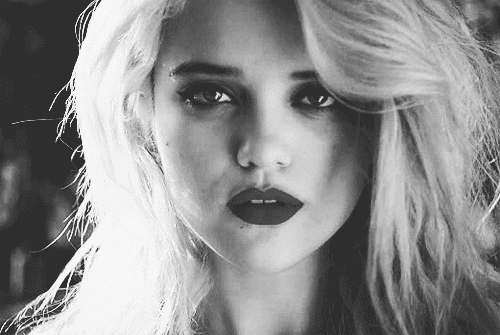 Dislikes:
Pure darkness, buttered bread, super pop music, religious nut jobs, pink, being cornered, plain milk, unoriginal people, and later to be discovered.
Nothing Personal
Family History: She doesn't know of any family but grew up in an orphanage. The Italian old man and woman that run it named her Luna for the crescent moon pendent that she was found with.Her middle name was made for the rose like birth mark on her collar bone. When she was little the old man would bring her blue roses and he would tell her they were the Moon Roses. She decided that was her favorite flower. It wasn't till she turned 16 that the changes started happening...
Abilities: Her speed is far beyond a humans speed, even in her human form, but when she turns wolf she can run for miles. She is also very skilled in herbal healing she learned from a forest witch that traveled by wagon outside of the small town she used to live in.
Occupation: Small Business Owner: "Blue Moon- Herbs and Pleasures"
Random facts about her: She has pale blue eyes and skin and pale lips. She's extreme short which makes it hard for people to take her seriously even with her age, but makes up for it with a slightly curvy figure, although she hides that underneath her layers of clothing. She looks frail and uncapable of the strength and agility she truly possesses. She just moved to the town after her last town learned her secret and she had to run. She wants to set up a herbal shop to sell herbal remedies, soaps, and other trinkets.
Sexuality: Bisexual (she tends to see souls rather than sexes so she tends to like either the female or male sex depending on the person)
Place of Residence: Currently just moved to Alle Fall Wisconsin and resides in a small loft above her shop in the town square. She also owns a small little cabin out in the wooded mountains.
Pets: A hairy tarantula named Zur and a black kitten she found in her new town named Maya. She likes to think of it as her witchy feline familiar and also enjoys the satirical joke of a "dog" owning a cat. The kitten senses her difference but still loves the death out of her.