"Reality is an illusion, the universe is a hologram, buy gold, buy!"


- Bill Cipher
Girl (Side A) | Daoko
||
Caring is Creepy | The Shins
||
Ghost | Mystery Skulls
---
---
Name:
Samantha Ma

Nicknames:
Sam

Age:
21

Gender:
Female

Sexuality:
Pansexual
---
---
Palletakinesis: Samantha's ability is a rather odd one - she possesses the ability to create and manipulate paint and ink to various ends. She can create and control various constructs, including weapons, armor, walls, and minions. Her constructs are not without limits, however; complexity, quantity and distance all have their limits, and exceeding these limits will result in her constructs losing their form, turning them into large puddles of goo. She can also take direct control of a specific construct to see/hear/smell/feel the world around it, provided it was drawn with sufficient sensory organs (eyes, nose, ears). If the construct in question has a mouth, she can also speak through it. She can also "paint" her will onto the world, using her art to warp reality within a certain radius. She most frequently uses this aspect of her power to trap victims in a realm of illusions, or to remove obstacles which she would have otherwise been unable to surmount. All aspects of her power require her to be able to complete her drawing before they can take effect. Her abilities can also be quite draining, and she suffers from chronic headaches which, should she overextend herself, can become severe nosebleeds that may require medical attention. Her constructs can also become compromised if they get too wet, though if she is only using one construct she can resist this weakness. Due to her ability to use constructs from a distance, her face remains almost entirely unknown to others.
Samantha stands at 5'6", with a slender physique. She has prominent cheekbones and a narrow chin, with dark eyes and hair that falls in waves past her shoulders. She prefers to wear clothing that is both comfortable and flattering.
---
---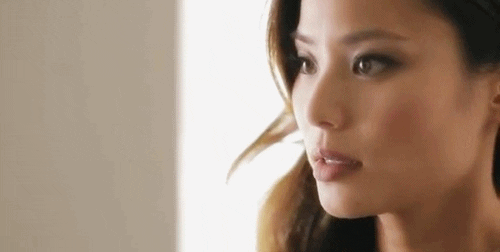 Likes
- Money
- Drawing
- Milk Tea
- Bread, and Other Good Food, but Particularly Bread
- Cartoons and Video Games
- Cute Girls
- Animals
Dislikes
- Hot Weather
- Cleaning
- Police
- Many Different Vegetables
- Guns
Talents
Sam is a rather decent artist, and is able to draw rather quickly. She can keep a calm head in extremely stressful situations, and isn't distracted by emotional responses. As she puts it, "things don't bother me." She's also rather bright, and is a gifted liar.
Weaknesses
Samantha has trouble with emotional responses; she's not
incapable,
it's just difficult. She struggles to form emotional connections, and her perceived inability to sympathize has caused her to be branded a sociopath on more than one occasion, and has resulted in the loss of several relationships. She also has difficulty focusing when she reads.
Fears
- Drowning
- Isolation
- Cockroaches
---
---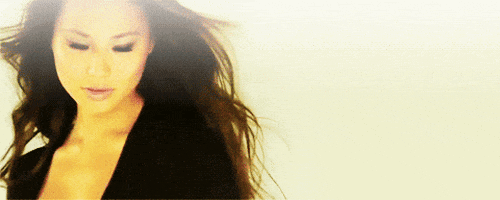 Samantha is an easy-going sort, with a smart mouth. She attempts to compensate for her difficulty in forming relationships with humor, and while this does serve to endear her to others, they can tire of her quickly when they realize humor is all she has. Most tend to view her as being rather immature and incapable of taking things seriously, a viewpoint as frustrating to Samantha as it is to those who hold it.

Samantha can also be somewhat of a nihilist; nothing matters, so she may as well have some fun. This is one of the driving forces behind her villainy. Her ability to alter reality around her, even if temporarily and only in a limited space, has also caused her to become somewhat of a narcissist, further alienating her from other people.
Sam grew up poor, in a tiny apartment so infested with cockroaches that it left her with a permanent fear of them. When she was in grade school her step-father tried to kill her mother in a drunken rage, leaving her in a permanent coma, and she and her two sisters were left in the care of their oft-absent birth father. Sam and her sisters struggled to get by as their father spent all his time and work and their step-father worked his way through the legal system. Despite the man's status as a murderer, he was ultimately charged with just domestic violence, receiving a two year sentence and court-mandated anger management. Despite her best efforts, Samantha found herself rather numb to the whole ordeal. She got through the rest of 6th grade, got through middle school, and finally graduated high school as a stunningly average student.

Though she wanted to go to college, she lacked the funds, and instead got a job at a convenience store, selling her artwork in a park when she had the time. It was here that she first discovered her powers; one day while finishing a man's $5 request, she looked up to see the very thing she'd drawn standing behind her easel. Shocked and amazed, she ran home and spent the next two days testing her abilities. Realizing this was her ticket out of poverty, she began utilizing her powers in a string of small heists. She wasn't a villain, not yet; at the time, she was simply a thief. As she further developed her abilities, however, her confidence grew, and she began to go after tougher challenges. It stopped being the money she wanted, though she certainly did enjoy it. Even as a starving artist selling her sketches for change, she never had any desire to be wealthy, as she wouldn't know what to do with that much money even if she did have it. It was simply something to do.

She hadn't realized it, but she had been bored with her life. She had been bored by school, she had been bored by work, she had been bored by her step-father's trial and the gangs she'd learned to avoid on her way home. Using her abilities had provided the most entertainment she'd had in a long time, and she began searching for excuses to use them. She began hiring herself out to crime syndicates and bounty offices alike, all while taking special care never to reveal her face. She refused to take any job involving assassination or excessive violence; she was a thief, after all, not a murderer. (Except for when she was pursuing bounties of course; then she was a bounty hunter, not a murderer.) Unfortunately, all things must come to an end, however, and many heroes began targeting her constructs as if she were a villain. They had grown tired of her robberies and "games", no matter how many criminals and fugitives she'd brought in. So it was that she found herself forced into allying with the Villains, regardless of her own insistence that she wasn't one.
---
---
Other:
Chiaroscuro has a sizable online fan base, many of whom are constantly arguing with each other about whether she's a performance artist or a literal 12-year old.
Family: Joanna Ma (older sister), Lola Ma (younger sister), John Ma (father), Anna Lewis (mother)
Face Claim:
Jamie Chung
Hexcode:
#612185