December, 20 ,2012
* Over the radio, two days before the war started, a female voice speaks around the world, through TV's, radio's, everything that anyone could hear through. The message was world wide.*

The world is coming to its end. The end of the millennium is coming.. You see, during the Ice Age, humanity was not alone. Not at all, in fact. I'm not sure what they are called now... Shape shifters? Shifters? Shapes?

*A chuckle could be heard*

I am not sure. But I believe that they ruled then. Humanity was big on animals. Hunting them, painting them, and carving from them. Animals were like a shrine. Shape shifters ruled. But not for long, After the Ice Age had diminished, the Witches- Or Wiccans, took control. They took over the power. That was during the medieval years, From 400 C.E, to 1200. They ruled that time period. But as the Shape shifters had, the Witches soon lost power to. And next in power were Werewolves and Vampires. Shape shifters, and Witches feared them, as did Humans. But there were ones who rebelled.

*Thirty seconds of static*

One's who wanted to challenge the Werewolves and Vampire. Meh, I'm getting ahead of myself.

* Everyone heard her take a deep breath*

basically, the Werewolves and Vampires lost control. Humans were surprisingly the fiercest back then. Mobbing, and burning.

Staking.

* Slowly her voice grew grim yet sarcastic *

Now, Vampires and Werewolves will die if staked in the heart. Anyone would. It's inevitable. As well with burning. Like….duh? Some went to extremes through, using the useless Crypts.

*Forty seconds of static*

Now back to my point.
Humans were in control. And have been for quite some time. Long story short, you could easily say the humans are... Well, their lease is up. The end is coming, and the end is soon. Blood and Darkness. Vampires, Shape shifters, Werewolves, Witches, and many more will retaliate. And will come back from the shadows in which they lurked.

*There's static for almost two minutes, people get ready to turn off their radios and TV.'s when she speaks again *

In fact... If you haven't noticed, they are already getting ready to take back their world, it makes sense of course, before humans were in charge of this world, the supernatural was in complete control. They are simply taking back what was already theirs.

*seven seconds of static, and in the background you could hear people talking*

Perhaps I've made this warning to late, but if you don't listen now, One day humans will be nothing more than slaves, and if you haven't noticed that day is soon…sooner than you would think..

*Unending static takes over everything for three minutes before the normal stations and radio channels came back. No one knew what to think about this message; over seven million people called 911 that day, fear took over America and two days later, the end truly came.
Seven years after 2012, the world was supposed to be so advanced that no one would have to even walk. No one would have thought we'd be coming out of World War III with some of the most supernatural beings alive. No one would have thought we would lose...
It's 2019 and the fires are finally starting to vanish, the dust and smoke beginning to clear the air and the remaining humans are regaining consciousness. It had been a long, hard war that had started in the winter of 2012, and ended right before winter started in 2019, towards the end of the war, all of the humans remaining in the world fell into a deep coma, and they have been in the same coma like sate for almost two weeks, they all simply were left to lay where they fell unconscious, and during that time the supernatural beings started to form a government, but they were stopped in the first week after the war. Angels, through they were a bit late, decided to stop and help humans, and without putting much thought into it, they declared war on all things dark in the world. And Wrold war IIII started…A week before humans woke up.

Now as the humans begin to wake up, they have a big choice to make, they can either join the light..or darkness. After all this ins't a child's fairy tale, the light doesn't always win...
"Why not choose a side and fight? Were all already dieing anyways. From the moment were born were already dieing. Dead. I'm not saying don't fight back because your already dead, I'm saying fight back so you can keep dieing."-quoted from Blair lee Blake in The Broadcast by desire99600
The Coma
Now most of you are wondering how what was left of the human race fell into a coma, and it's my job to explain of course. You see as soon as the war ended the Angels started to plan something, they had planned to just make one large attack on the dark side and kill them all off, then they were going to help the human world repair it's self and leave peacefully. As you can tell their plan didn't work, because if it had we wouldn't have a story would we?

Nope the Angels were betrayed. By fellow Angels. These Angels fell from heaven (becoming fallen Angels) and went to warn the demons and vampires about what angles were planning. Right away they got ready for a attack,and right before the Angels went to attack the used some of their heaven power and sent all of the humans under a coma to keep them out of the way. Not went as planned through, when they went to attack both sides were killed off relentlessly and now they only have a few people in each group. Not to mention the Coma was only meant to last two days, not two weeks.
Slots:MUST READ!!
The Good
Angels:
Almost all of the Angles are good,they never liked the war to begin with and they had just gone along with it to avoid conflict but when they learned that humans were to be slaves they couldn't take it anymore. Their only goal is to restore man kind to how it was before the supernatural ruined everything. They are pure and helpful, they'll stop at nothing to save the humans...and kill the Fallen Angles who betray them.

Psychic Vampires: These vampires don't feed off of peoples blood or even their life force, no just their energy. They don't like to kill humans,that's why their siding with the angles. They take humans energy by physical contact, some have to just touch someones skin, but most the time to get the energy they need it has to be some very intmite form of contact, so most the time when they need a energy boost they'll just grab a human and make out for a little. Taking a humans energy will never kill them, only make them feel sluggish or weak and sometimes if to much energy is taken they'll fall into a few deep sleep until their feed and well rested.

Humans: Not all humans are good, so yes some will side with the other side. They don't have any great powers, their just trying to survive. Most humans are stuck by Psychic vampires in fights through, because they need them to keep their power up.
The Bad
Demons:
Demons can be very cruel and heartless, they barely feel anything and mearly want to use humans to test on so they can better understand them, they find humans interesting and sometimes enjoyable to be around. They don't want to end the human race, they just want control over the world. Demons do however want to end the Angles. Natural demons wont think twice about betraying one another, they'll always so no.

Blood Vampires:
There is only one way to describe these beings, heartless bastards. They will always trade out for the better deal and they always want to be on the winning side, if their side starts to change they insistently switch, they love having the upper hand and being the big bad boss, They only wish to in-slave Humans and use them as living blood bags. Nothing more nothing less. Through they are very protective over their mates and covens.

Humans: Yes some humans are bad, some agreed to help in order to be turned into a Blood Vampire or demon later, come on people don't be shocked, and no they don't have any awsome powers or anything.
The Cast!
Note: Okat let me set something straight before you go on say that you want a certain character, but have a different celebrity, that's alright, no harm no foul! Just PM me to let me know who it is and give me a sample picture and I'll change it. try not to give me red carpet pictures where their all dressed up in tuxes and dresses and smiling for the big crowd in front of them... also, more slots are ALWAYS available to EVERYONE, even after we begin, just message me with the gender and name of a celebrity and the picture you choose and I'll put them in the extra's slot for :). also tell me what race they are. keep in mind you can also make witches and fairies and all that, but only AFTER we've filled in the main spots okay? Thanks for your time!
The Good
Angel, Leader of the good, Female
Age:
N/A
Cast by:
Jennifer Aniston
Slot:
Taken by
The_Fallen_Ones
Angel, Second in Command, Brother of below, Male
Age:
N/A
Cast by:
Logan Lerman
Slot:
Open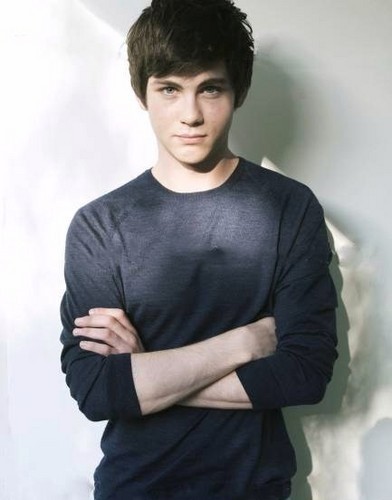 Angel, Sister of above, Female
Age:
N/A
Cast by:
Megan Fox
Slot:
Taken by
LittleMissGeorgia
Psychic Vampire, In between good and evil, Female
Age:
N/A
Cast by:
Katie Mcgrath
Slot:
Taken by
desire99600
Psychic Vampire, male
Age:
N/A
Cast by:
Alex Pettyfer
Slot:
Open
Psychic Vampire, Female
Age:
N/A
Cast by:
Hayden Panettiere
Slot:
Reserved for
MidnightSun120
Human, In between good and evil, Female
Age:
N/A
Cast by:
Lily Collins
Slot:
Taken by
The_Fallen_Ones
Human, Male
Age:
N/A
Cast by:
Tyler Posey
Slot:
Reserved by Fruity_Loopsxx
Human, Female
Age:
N/A
Cast by:
Candice Accola
Slot:
Taken by
BelieveInDreams
The Bad
Vampire, Leader of the Bad, Male
Age:
N/A
Cast by:
Alexander Skarsgard
Slot:
Taken by
LittleMissGeorgia
Vampire, Female
Age:
N/A
Cast by:
Chloë Grace Moretz
Slot:
Open
Vampire, Second in command Male
Age:
N/A
Cast by:
Ian Somerhalder
Slot:
Reserved for
Beta43
Demon, normal member
Age:
N/A
Cast by:
Mila Kunis
Slot:
Open
Demon, Male
Age:
N/A
Cast by:
Chace Crawford
Slot:
Open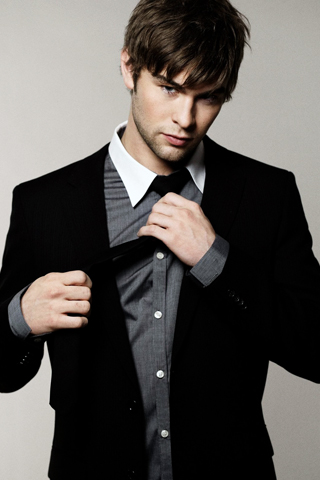 Human,In between good and bad, Male
Age:
N/A
Cast by:
David Tennant
Slot:
Open
Human, In between good and evil Female
Age:
N/A
Cast by:
Sky Ferreira
Slot:
Reserved for
desire99600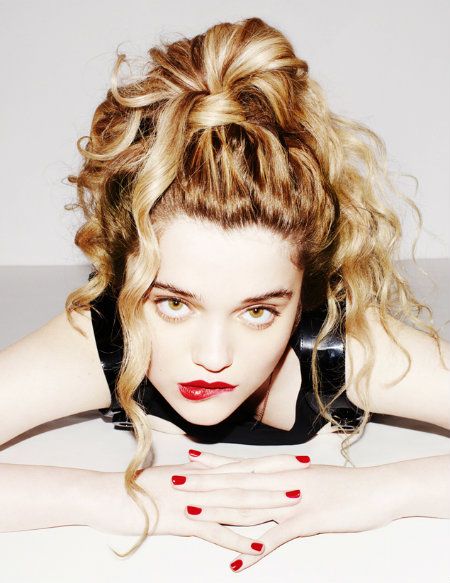 Human, Male
Age:
N/A
Cast by:
Cam Gigandet
Slot:
Open
Character sheet:
Full Name:
[ First, middle, last ]
Nickname:
[ Tell us how they got that nickname, or why they preferred to be called this. ]
Age:
[ Between 19 & 27 for humans, the supernatural have to look those ages but can range from 100 & 400]
Gender:
[This should be easy enough....]
Role:
[ Put the name or the actor/actress here, don't forget as long as you PM me you can change the actor's...]
Appearance:
[ Include most likely more then one picture if you really want to be added. And make sure your useing the correct actor/actress. Be descriptive, I want a small one but not 'sandy has blonde hair,blue eyes and plae skin.' Tell me what your picture doesn't show and what it dose. Eye color, clothing style, hair, body type, everything you can think of. ]
Personality:
[ Here I want to see a deep understanding of your character. I want to feel like I know your character, that I met them on the street, you need to be able to act out their role, keep in mind the bad guys ARE bad and dark not really sweet and gushy..through they can have their moments. ]
Species:
[ What are you? What 2 powers do you have. This is where it gets tricky. The leaders have 3 powers, not counting be able to grow wings if your a angel or demon, or growing fangs if your a vampire of stealing energy and so on. Be creative, don't just put mind reading, but weaknesses, stuff like you can only read minds if you've touched that person. Please? ]
Likes:
[ At least five ]
Dislikes:
[ At least five ]
Fears/Weaknesses:
[ What makes your character afraid, what kind of weaknesses do their powers hold over them? at least two of each, but each power must have it's own weakness. ]
History:
[ This is optional for pretty much everyone, if anything just give us a small re-cap of life before the war?]
Theme Song(s):
[ A song that describes your or your person :) ]
Other:
1. Proper grammar and spelling. I have typos to, no one's perfect
2. Make your character detailed. I want length and effort. Make him/her unique and special. You are also more likely to be accepted if your character has images
3. Stick to the plot please. No creating your own fantasies and throwing random drama about. just..no.
4. This will be literate. I'm not expecting you to write a novle, but for every single post I want a clear, precise understanding of every single thing going on. There WILL be romance in this, and there for you need to be mature and we'll be following site rules, if things get to..heated fade to black. I wont blind you so don't blind us okay? :)
5. You can either OOC or PM me to reserve a slot. You have 48 hours to get your character in, then if you give me a reason why you haven't been able to and you still want the spot you have another 48 hours. but those are most likely the only chances you'll get.
6. If I try to suggest other things to you, it doesn't mean i hate you, it means I care enough to try and help you out!
7. We are all friends here, don't be afraid to correct each other.
8. You must be able to post at least three times a week. But most likely we'll all post more then that.
9. Have ideas. I am always open to new plot ideas. If you have one, don't be afraid to suggest it to me. Please help this roleplay grow.
10. Have fun!
11. Write your favorite color in quotes at the bottom of your character sheet.
12.Also be nice? this is my first try at a roleplay..:)
- Fallen -
Taking place in...
0 posts here • Page 1 of 1
0 posts here • Page 1 of 1
Arcs are bundles of posts that you can organize on your own. They're useful for telling a story that might span long periods of time or space.
There are no arcs in this roleplay.
There are no quests in this roleplay.
Here's the current leaderboard.
There are no groups in this roleplay!
Welcome home, Promethean. Here, you can manage your universe.
Arcs are bundles of posts from any location, allowing you to easily capture sub-plots which might be spread out across multiple locations.
You can create Quests with various rewards, encouraging your players to engage with specific plot lines.
Settings are the backdrop for the characters in your universe, giving meaning and context to their existence. By creating a number of well-written locations, you can organize your universe into areas and regions.
Navigation
While not required, locations can be organized onto a map. More information soon!
There are no groups in this roleplay!
By creating Collectibles, you can reward your players with unique items that accentuate their character sheets.
Once an Item has been created, it can be spawned in the IC using /spawn Item Name (case-sensitive, as usual) — this can be followed with /take Item Name to retrieve the item into the current character's inventory.
Give your Universe life by adding a Mob, which are auto-replenishing NPCs your players can interact with. Useful for some quick hack-and-slash fun!
Mobs can be automated spawns, like rats and bats, or full-on NPCs complete with conversation menus. Use them to enhance your player experience!
Current Mobs
No mobs have been created yet.
Locations where Mobs and Items might appear.
You can schedule events for your players to create notifications and schedule times for everyone to plan around.
Add and remove other people from your Universe.
The Forge
Use your INK to craft new artifacts in A Long Short Story. Once created, Items cannot be changed, but they can be bought and sold in the marketplace.
Notable Items
No items have been created yet!
The Market
Buy, sell, and even craft your own items in this universe.
Market Data

Market conditions are unknown. Use caution when trading.

Quick Buy (Items Most Recently Listed for Sale)
None
Discussions
Most recent OOC posts in A Long Short Story