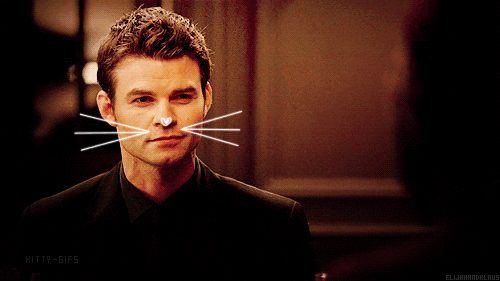 ---
---
---
---
---
---
[Items Carried Everywhere I Go]


✔Wallet
✔Surfboard
✔cellphone



---
---
---
---
---
---



[Name]


Derek Fray



[Nicknames]


Surfboy



[Age]


22



[Date of Birth]


June 20th



[Gender]


Male



[Race]


Human



[Ethnicity]






[Sexual Orientation]


Straight


---
---
---
---
---
---



[Face Claim]


Daniel Gilles



[Hair Color]


Brown



[Eye Color]


Brown



[Height & Weight]


5'9 & 112 lbs



[Tattoos & Piercings]


None



[Other]


NONE


---
---
---
---
---
---



[Personality]


Derek is a very lively guy. His character everything about him is hyper and lively. It's odd even though with his past life.
He sees life with a great view. He is sometimes very reckless towards things and how to act. Not towards people he is never reckless with people's feelings. He is very stubborn and very very flirty. He also lies sometimes for fun and sometimes to protect another.
He is friendly, determined, and very spontaneous everything about him has great attitude.



[Likes]


~
~
~
~
~



[Dislikes]


~
~
~
~
~



[Fears]


~ The truth about what is really out there~
~ ~ ~


---
---
---
---
---
---



[My Story]


Derek was born to a single nurse. Who had always wanted a baby, so she got one. Derek's mother was very happy and loved him so much that she knew she wanted to get him a brother. So instead of going through IVF she adopted a kid. Jack had fun with his brother but he didn't really ever feel like they got GREAT together. So he grew up being a big brother.

When it was time to go to elementary school. His mother and brother were going to kindergarten when she got into a serious car accident. His brother died instantly and his mother in a coma. She then went brain dead and she died. Jack was very upset and being a very smart for his age was heartbroken. Being only a boy he needed to move in with his grandmother. She was very cool and easy going. Being only well into her 70's she was very open with him and him with her.

He grew up telling her everything. Even when he started high school and he would go to a party or get with a girl he was always telling his grandmother. She knew tips and was very interesting to talk too. He was very into football all his life. So he signed up for the football team and got the quarterback. He still lives with his grandmother in a little house. He hasn't let anyone know about his past or meet his grandmother and he doesn't plan on it either.

And he still tells her everything to this day.