Role:
Male 1
Age:
18
Gender:
Male
Crush:
TBA
Reason for leaving their agency: Sang Min had no conflicts with anything or anyone in Prism Entertainment. He excelled in many things and recieved many compliments from the staff members. He knew he was going to be successful and he wanted to share the fame with his cousin, Mi Cha. He had a great time and had many friends there. Everything was going fine .
That was, until he heard rumors about his cousin getting kicked out. He didn't like hearing those from his friends and staff members. He didn't want his cousin to suffer from embarrassment whether it be infront of their fellow trainees or the friends and family they had left behind. He wanted to debut together with his cousin and urged the CEOs to change their minds to keep her in. If not, he threatened that they were going to lose one of their best trainees if they forced her out. Unfortunately, his cousin was no longer a part of Prism Entertainment and with that, Sang Min followed in her footsteps and willingly dropped out. He'd rather lose the oppurtunity to make it big than debut knowing he was there when his cousin didn't make it and was unable to do anything.
Musical strengths:
Dancing
Singing
Playing Drums
Physical Description:
Sang Min is 5'8" and a half, weighs 170 lbs, and is well built. His parents never aprroved of tattoos so his body is 100% ink free. His skin is rather pale but slightly tanned from outdoor activites. He had what you'd call "baby abs" but give him a couple more months and you'd say he was a human washboard. His hair is usually unkept and shaggy but when he feels like it, he'll brush/comb it once in a while. His hair is also a dark brown but has lighter browns and blonde highlights.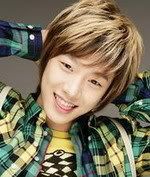 Personality:
Sang Min is polite, respectful, very protective, and likes to help people out. He loves to have fun and isn't afraid to try something new. He's loyal and likes to be there for people. Sang Min also likes to be active but is more of a listener than a talker. He likes listening to people's problems and if he has any good ones, he'll give out advices. He doesn't like to see people being excluded or humiliated. His parents often call him "Mr. World Peace" since he doesn't really like conflicts or getting into trouble. But unless one of his friends are in some really deep shit, he usually takes the blame for whatever trouble they've done.
It'll take a whole lot to push his buttons, that's for sure. He barely gets upset and usually ignores rude people and jerks. That's how he survives drama which he's rarely in (and never wants to be involved in). He believes that everyone should get along and if someone decides to be some type of bastard, then that's not his problem. They could do whatever they want and he wouldn't give two fucks unless it comes to people he cares about. Of course he wouldn't say that though. He doesn't have a potty mouth and claims that God doesn't like it when he curses so whenever he does, he gets a migrane. Yeah, he's Christian and he knows it ;)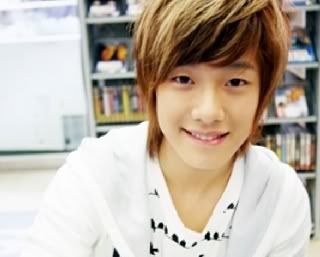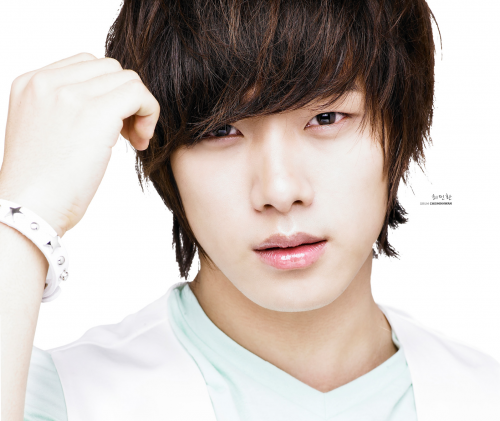 Likes:
Food
Cuddly things
Sleeping
Dancing
Music
Arts
Sports
God
Making Friends
World Peace
Aegyo
Drums
Dislikes:
Rude, obnoxious, jerks with huge egos.
Hurting others
Making girls cry.
Evil...
Being helpless
Getting upset about unimportant things
Hex Code
#00BFFF
History:
Sang Min is an only child and was born in Busan, South Korea. His family then moved to Seoul when he was eight. He had many friends and was a good listener. Whenever someone tells hims something tragic that happened in their family and asks if anything ever happened to his, he'd just shrug and shake his head. He's never really had any problems with his family and they are absolutely debt free! Since he's the only child, he often complained to his parents about being lonely. That's why he likes meeting new people and befriending them. He even tried teaching a total stranger how to dance once when he was nine. His excuse was that the man gave him candy and he was doing the wave completely wrong. His parents yelled at him and told him not to speak to strangers anymore because of how the world isn't always a safe and happy place. As much as he likes to say hi to random people, he is now somewhat cautious around strangers but not towards himself but family member. He believes family is important and that he must do what he can to protect them and make them happy.
His closest cousin is Mi Cha since she's the only relative that's close to his age group.
Quirks/Extra:
Sang Min is Mi Cha's second cousin and because he was an only child, he felt that she was like his own sister. And when he's nervous, he tends to pace back and forth. Also, he bites his bottom lip whenever he's indescisive about something or he's concentrating. It irks him when he sees others being mistreated, too.
Although he's not the best at it, Sang Min sometimes gives out advices about relationships or love lifes. He also can't tell when someone is flirting with him and doesn't know how to flirt either. He's been single his whole life (except in kindergarten when he accidentally said yes to a girl. He was a kid so didn't know any better. Plus, it didn't count as a real relationship) and doesn't really know how to act around girls he likes.