[img]Real%20Picture!![/img]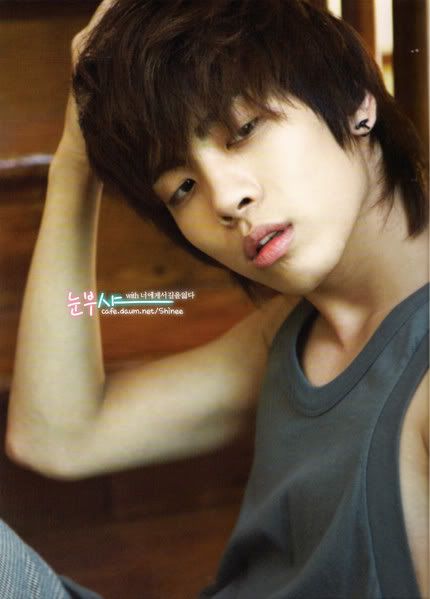 Role:
Role
Male 4
Age:
18
Gender:
Male
Crush:
Girl 2
Hidden Talent:
(Does your character know? Do others know?Do they plan to use it on the talent showcase?)
-Singing
-Dancing
-Guitar
Physical Description:
(What cannot be seen in the picture, birth marks, tattoos, piercings, height, weight, etc.)
Zukie weighs at about (188-210) pounds and is quite ripped but he doesn't like to show it off like other guys. Zukie is as tall as 5'7 and has a peircing on his left ear that you can't see unless you look through his hair.Also is Korean.
Personality:
(1-2 paragraphs)
Personality- He is a shy and delivirous person.Is lovable and nice but has a fierce side almost.Is Stale sometimes.
Is curious and charming when it comes to a girl.And when he sings he expresses it.If he was known as someone to know then that was him and if you're ver his friend some say he's quite chaotic.He comes from a good background which makes him kinda snotty and Spoiled a bit over his money and his options if he even has any.
Likes:
(listed)
-Anime
-Magna
-Kpop
-Singing
-Dream high
Dislikes:
Red (listed)
- Anything Unbangable
- Sour candy,it just reminds him of the shit he was in
- Overpowerful people
Feelings about failed trainees returning to school:
Red
They are just failures of his history but he thinks that they should get a second chance for those who failed and he thinks that the ones who just straight up and left were just losers and that they don't deserve a second chance at what he wanted to get,but now he gets another chance at being famous and at least wants One Minute Of Fame.
Hex Code
(What is your hex code number?) #0000ff
History:
Red (1-2 paragraphs)
History- Zuki was born in Tokyo and was born in the wealthy and rich life forever until he was 10 and got into the company of music,talent and everything dispicable he could do.He got everything he wanted and used this to keep a reputation on him,himself,and Just him until he turned 16 and
He went to Tower High for the remaining years.After that he met his soon to be girlfriend and after that she got a deal and he was mad because only four of them got to go and he didn't and now that they were returning he was gonna do what he had to do to win and be the best of he best this year .But the main problem is that he is in the Yazuka and that might just stop him after all,nobodys perfect.But he isn't the only one with dreams since his father and mother split soon after he went to school so he wants to impress them both and show them that he is actually worth something
Quirks/Extra:
(Family relationship with other characters, friendships, funny habits, unique traits, etc.)Theme song-
http://youtu.be/Dww9UjJ4Dt8
Funny habits-He has an awkward stare when he looks at someone for a long time which usually takes a hour or two but he tries not to do.