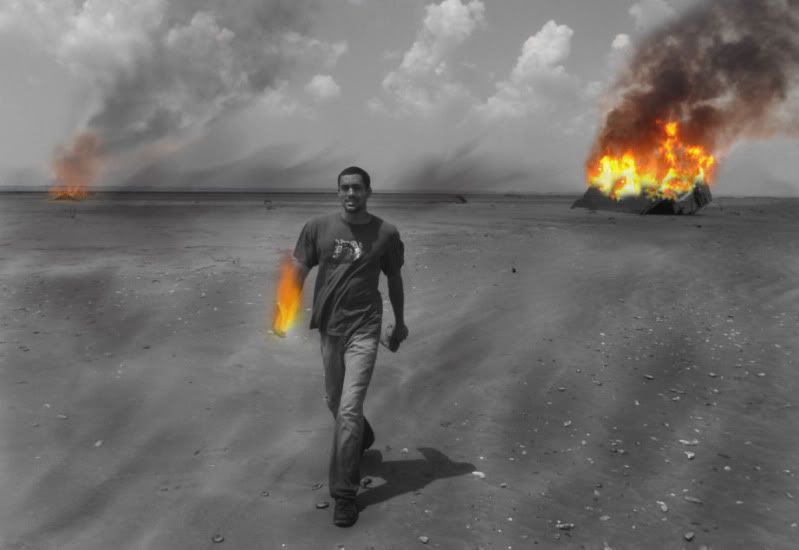 Name:Age:
25
Race:
Human!!
Genetically modified?:
Yes
Sex:
Male
Eye color:
Dark Brown
Hair color:
Dark Brown
Height:
6ft
Weight:
160 lbs
Build:
Slim and muscular
Notable features:
No notable features
Current Profession:
Former Field Biologist
Likes:
Outdoors, Nature, learning, teaching, traveling,
Dislikes:
large crowds, cities, country music, capitalism, the cold
Powers:
Thermokinesis. Edd had the ability to manipulate thermal energy from his surroundings. There are three general ways in which he can manipulate thermal energy. First, he can literally move the heat from one area (ex. side of the room) to another area (ex. another side of the room). Secondly, he can condense thermal energy. A basic demonstration of high condensation of thermal energy results in the spontaneous combustion of air into plasma (visually seems like fire). He has the ability to maintain the condensation of plasma and fire it as a projectile. Other forms of releasing the plasma vary, including firing plasma form his hands as a flamethrower. He can not only condense in through air but in other materials as well (ex. cause flammable objects to combust or metallic objects to melt).
Lastly he has the ability to disperse heat from an area, or in order words, decrease the temperature. He can quickly decrease the temperature of any object (ex. freezing water in a cup). In fact his most nonviolent tactic to subdue an individual is disperse the heat around them, causing their core body temperature to drop just "above" dangerous levels.
Weaknesses:
His powers are generally limited to the provided temperature of the surrounding environment. So during a hot summer day, Edd has plenty of heat to condense and heat up, but it is very difficult to disperse heat and decrease temperature (it would require great amount of concentration to maintain a dispersion of heat in an area on a hot day. On the opposite of the spectrum, it extremely difficult to condense heat in subzero temperatures with hardly any existing heat to play with in the first place. For these reasons, Edd tries to avoid cold climates. In fact if doesn't have enough heat to play with, he's just as susceptible to hypothermia as anyone else. However, in extremely hot weather it's easier to regulate his temperature and prevent heat exhaustion (another reason why he prefers hot over cold). Also, his skills and power lie in the potentially destructive force of manipulating fire and plasma.
Other:
Ironically he can't stand smoking or any other form of recreational inhalant.
Soundtrack
Intro/Stepping back into Humanity -
http://www.youtube.com/watch?v=tkwPVkPb ... re=related
Gathering/I'm not happy doing this -
http://www.youtube.com/watch?v=jfbAkhSdH6g
On the run/Keep going! I'm hold them off -
http://www.youtube.com/watch?v=SeKSj4304zA
Fighting/Fired up and I'm NOT holding back! -
http://www.youtube.com/watch?v=F0odBpvB ... re=related
Deep in Thought/"It's going to be okay" -
http://www.youtube.com/watch?v=VgMAgr54 ... re=related