---
---
---
This story focuses on the lives of the tenants living on the fifth floor of the apartment building at 304 W 14th Street, in Manhattan, New York. This particular building is located on the border of the West Village and Chelsea, and is approximately a fifteen minute walk from both Union Square Park and Washington Square Park. The building isn't the nicest, so at least once a month, you'll probably be knocking on the building manager's door about a leak, pest problem, or utility issue that you know will never be fixed, but considering it offers decent, livable apartments in one of the most expensive cities in the world, it's not a horrible place to live either. It's a walkup building, with no doorman or elevator service, though there is a keypad at the front door of the building as a puny security measure. Pets are not permitted in the building, and it does not offer any services such as a rooftop area, gym, or swimming pool. However, on the block and in the surrounding area are many restaurants, coffee shops, gyms, and schools.
The building has seven floors of apartments, with ten apartments per floor. The majority of them are single, one bedroom apartments, with a few studio apartments, and two and three bedroom apartments in the mix. Studios generally run around $1500 a month with a kitchenette/bedroom and bathroom per apartment. One bedrooms separate the bedroom from the kitchen/living room, and also have one bathroom, and run around $1800 per month. A two bedroom apartment, with two separate bedrooms, a kitchen and living area, and one bathroom will run you $3000 a month, and a three bedroom apartment, fitted with three separate bedrooms, two bathrooms, a kitchen and living space will cost approximately $4500 a month. The fifth floor consists of a mix of all four of these apartment types.
---
Apartment 5A:
Apartment 5A is a two bedroom apartment, currently being occupied by one male, after his roommate just recently moved out. Colton King currently works at a deli, and likes to believe that he's living a simple, yet fulfilling life. He has enough money to pay his bills and afford as much beer as it takes to make him pass out each night, and up until now, that has been enough to keep him content. He does wonder, however, if that's going to be enough to keep him content forever.
Colton King
| FC: Harvey Newtown Haydon | Age 24 | Taken by Thunder
---
Apartment 5B:
Apartment 5B is a three bedroom apartment. The first of the three rooms is occupied by Chanel Owens, a girl who is known for her bubbly personality and ability to befriend almost anyway. She's currently unemployed, but has a history of working jobs such as a barista in a coffee shop, and freelance graphic design work. Recently, the second bedroom's occupants changed, and now Nick Moreno and Roman Killens reside there. Nick is the neighborhood drug dealer, while Roman makes most of his money through underground, illegal street fighting. The third bedroom is occupied by Kacey Rogers, an aspiring actress and waitress.
Kacey Rogers
| FC: Keke Palmer | Age 21 | Taken by Thunder
Nick Moreno
| FC: Diego Barrueco | Age 24 | Taken by Collapse
Roman Killens
| FC: Ash Stymest | Age 21 | Taken by Predictmeifyoucan
Chanel Owens
| FC: Imaan Hammam | Age 22 | Taken by Predictmeifyoucan
---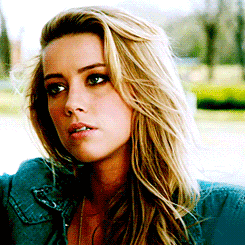 Apartment 5C:
Apartment 5C is a three bedroom apartment. It was originally only occupied by Caraline Forrester and her brother Ryan, a sibling pair who grew up on the Upper East Side with their father, after their mother passed away in the 9/11 attacks. Ryan, a student at NYU, recently bit off more than he could chew, when he slept with Brooklyn West, and in an impulsive move, moved back home with his father to avoid the drama. Following her breakup with Nick, thanks to him sleeping with Cara, Nick left her bedroom, but Brooklyn still remains in the second bedroom, and Holly and Makayla now occupy the third bedroom, that once housed Ryan and Roman. They're not biological sisters but were raised together and think of each other as being the closest thing to family that either have ever had. After Makayla's father was sent to prison with Holly's mother two years ago, Makayla assumed custody of Holly. With her father and his drug money gone, they were evicted from the house they were living in in Queens, and the sisters were homeless for a month before Makayla resorted to prostitution.
Caraline Forrester
| FC: Lindsay Ellingson | Age 22 | Taken by LaurenAFI
Brooklyn West
| FC: Amber Heard | Age 23 | Taken by BurningBridges
Makayla Wright
| FC: Jhene Aiko | Age 22 | Taken by Bandit
Holly Maddon
| FC: Ariana Grande | Age 16 | Taken by Writer
---
Rules
More than anything else, the most important rule in this roleplay is that you must be active! I really don't want to be that annoying GM sending PM's every week asking if you're still interested, so if you don't have the time to post at least once every three days, don't join. More important than the three day guideline, though, is that you just need to post to an extent where your character is slowly down the scene. I ran this roleplay a few months ago and it went great for a while, but all it took was one character to stop posting regularly for the entire thing to fall apart. I really do not want that to happen again, so if you are just looking for a quick roleplay to satisfy a craving, please do not join this!
Being active in the IC is obviously very important to me, but I would love it if everyone was active in the OOC too! I want this to be a fun and social roleplay, so I think it's important that we all are comfortable with each other and are willing to bounce ideas off of each other!
I won't obsess over minor grammatical errors since none of us are perfect, but please make sure your posts are understandable. Read everyone's posts so you aren't writing completely out of the current plot and try to put effort into your writing. I hate putting numbers on posts, since I do prefer quality or quantity, but I think a minimum of 300 words per post isn't asking too much of anyone.
Multiple people can try for the same role since this will not be a first come, first serve roleplay. When you post in the OOC, please just state that you will be able to post once every three days, to stress that you read these guidelines. Please also include the character that you are trying for, and what face claim you will be using if you'd like to swap it for a different one. You have three days to get a WIP up, and five days to finish the character sheet. The character sheet code below is simply an outline. Make it as fancy as you want, but make sure your writing is as detailed as all of the frilly, prettiness ;D.
---
Character Sheet
Code: Select all

Full Name:

Preferred Name:

Age:

DOB:

Sexuality:

Personality:

Likes:

Dislikes:

Background:

Job:

Hometown:

Height:

Weight:

Face Claim:


Taking place in...
Arcs are bundles of posts that you can organize on your own. They're useful for telling a story that might span long periods of time or space.
There are no arcs in this roleplay.
There are no quests in this roleplay.
Here's the current leaderboard.
There are no groups in this roleplay!
Welcome home, Promethean. Here, you can manage your universe.
Arcs are bundles of posts from any location, allowing you to easily capture sub-plots which might be spread out across multiple locations.
You can create Quests with various rewards, encouraging your players to engage with specific plot lines.
Settings are the backdrop for the characters in your universe, giving meaning and context to their existence. By creating a number of well-written locations, you can organize your universe into areas and regions.
Navigation
While not required, locations can be organized onto a map. More information soon!
There are no groups in this roleplay!
By creating Collectibles, you can reward your players with unique items that accentuate their character sheets.
Once an Item has been created, it can be spawned in the IC using /spawn Item Name (case-sensitive, as usual) — this can be followed with /take Item Name to retrieve the item into the current character's inventory.
Give your Universe life by adding a Mob, which are auto-replenishing NPCs your players can interact with. Useful for some quick hack-and-slash fun!
Mobs can be automated spawns, like rats and bats, or full-on NPCs complete with conversation menus. Use them to enhance your player experience!
Current Mobs
No mobs have been created yet.
Locations where Mobs and Items might appear.
You can schedule events for your players to create notifications and schedule times for everyone to plan around.
Add and remove other people from your Universe.
The Forge
Use your INK to craft new artifacts in A New York Life. Once created, Items cannot be changed, but they can be bought and sold in the marketplace.
Notable Items
No items have been created yet!
The Market
Buy, sell, and even craft your own items in this universe.
Market Data

Market conditions are unknown. Use caution when trading.

Quick Buy (Items Most Recently Listed for Sale)
None
Discussions
Topics

Replies
Views

Last post
Most recent OOC posts in A New York Life
There have been no posts in the OOC topic for this roleplay!