No knowledge of the book is necessary for this role play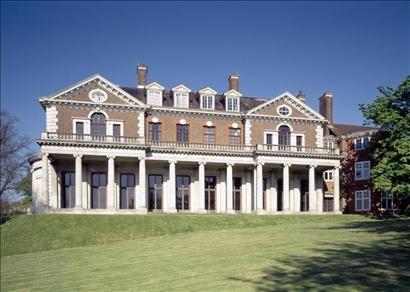 Gregor Mansion, 1850. Lord and Lady Gregor have been married for 25 years, and have 3 children. They also have a full household staff, many of whom are orphans or widows. Lord Gregor, a war hero and shipping tycoon, is handsome for his 50 years, and looks much younger. Lady Gregor, a high society woman with a flare for French Fashion, is beautiful even though she is 45. They have three children. Daniel Gregor, Jr (or DJ for short) is the oldest. He's 20, and a lawyer. Brilliant, handsome, and a little bit of a playboy, he's had an affair with one of the help, who is pregnant. Their second child, Marcus Gregor, is 19. He's in the navy, assisting England in their endeavor in the Crimean War. Marcus is less self-confidant, but that doesn't stop him from being a play boy as well. He had an affair with a different member of the household, but she was dismissed when she accused him of rape. She is also the older sister of the pregnant maid. Thomas Gregor, the third child, is 18. The smartest of them all, he is a scholar and a philosopher. Thomas is said to be the favorite child, and is in the will to inherit the Mansion and the business. He is not a play boy, and doesn't want to inherit the business or the mansion. Thomas wants to be a priest.
The household are controlled by the most wicked woman in all of London. Mrs. Laura Mistran, or Ms. Mis as most of the household call her, was widowed at 30, and is now in her late 40's. The butler, next in charge, is Mr. Lindstrom, who is in his early 50's. Mr. Andrew Lindstrom is the lover of Ms. Mis, though unknown to the rest of the household. The cook, Miss Catherine Logan, is a young woman in her early 20's, and is pregnant with Daniel Gregor's child. He has promised her if she has a son, he will claim it and marry her. The stable man and all around handyman is the lovely and charming Mr. Anthony Neil. He is devishly handsome with a flare for the unusual when it comes to topics of conversation. The two scullery maids are young, the oldest only 19 and the youngest 17. The 19 year old, Miss Felicity McMurray, is a young girl from Ireland. Her parents brought her from Ireland to live in London, but they unfortunately died before they could secure a marriage for her. The 17 year old, Miss Annabel Harte, is a beautiful girl from London. Her parents were indebted to the Gregor family, so when they died, she was forced to work for them. Miss Logan's older sister, Miss Hannah Logan, age 21, was accepted back into the household when she dropped the rape charges. Miss Hannah is the dinner maid, meaning she serves parties and guests. The serving maid, the maid in charge of the scullery maids when Mrs. Mis isn't around is Miss Charity Collins, a young girl of about 20. She is the kindest, most down to earth girl you could care to meet.
Suddenly, tragedy strikes the household. Marcus loses his leg in the war, and has to come home. He is honorably discharged, given a large pension, and is suddenly flooded with suitors. What is the tragedy in that, you ask? The week after his return home, Thomas disappears, and Lord Gregor dies. Not just dies, though, he is murdered. Thomas is the prime suspect due to his sudden disappearance. However, can you discover the truth? Locked away in Gregor Mansion, it's up to the household staff, and one very young detective, to reveal the family secrets and discover the real killer. The young detective, Detective Hansen James, is only 25 years old. Handsome, smart, and unusually interested in the case, might he himself be the killer?
Characters Available
Lord Daniel Gregor, Jr
Lord Marcus Gregor
Lord Thomas Gregor
Mr. Andrew Lindstrom (taken by Natzalia)
Mr. Anthony Neil
Detective Hansen James
Mrs. Laura Mistran
Miss Hannah Logan
Miss Catherine Logan
Miss Charity Collins (taken by Natzalia)
Miss Felicity McMurray
Miss Annabel Harte
Character Skelly!
Code: Select all

[right ][ img ]IMAGE1[ /img] [ /right ][center]Name[ /center ][ left ][ img ]IMAGE2[ /img ][ /left ] (try to make these two images roughly the same size)
[center][b]Age:[/b] Age goes here
[b]Sex:[/b] Male or female?
[b]Biography:[/b] how did they come to Gregor Mansion? What was their life like? At least 5-7 sentences
[b]Personality:[/b] do I need to explain this? 4-6 sentences
[b]Romantic Interest:[/b] you can wait, or put this in now. read the intro for information on your character
[b]Anything Else?:[/b] Other things we should know?[/center]
1. I am master, lord, and God. Obey me or be kicked out
2. All characters require approval. No exceptions, no "but mom!"
3. This is in the 1850's, so don't reference futuristic stuff, and don't be like "oh fuck fuck fuck" because that's not how they talked...
4. Please, when reserving characters, say "Hey Natzalia", then ask for your reserve
5. Character names are negotiable. I worked hard to make this, so obviously I would like at least the last name to stay the same. If you ask nicely, I'll allow you to change them
6. Have I mentioned that I hate people who complain?
7. Have fun, please! I don't want people not liking this! :D
8. OH! I'm not mean :) ask me questions!
9. No anime, por favor!
10. I would like everyone to have 2 characters, one male and one female. This is a requirement
11. Posting minimum is 150 per character, maximum is 350 per character. That's really not asking a lot, guys!
12. Please make sure you read the introduction. There is a lot of information on every character there, and it will be necessary for your character.
13. Have fun! PLEASE!
Taking place in...
There are no characters in this universe yet!
0 posts here • Page 1 of 1
0 posts here • Page 1 of 1
Arcs are bundles of posts that you can organize on your own. They're useful for telling a story that might span long periods of time or space.
There are no arcs in this roleplay.
There are no quests in this roleplay.
Here's the current leaderboard.
There are no groups in this roleplay!
Welcome home, Promethean. Here, you can manage your universe.
Arcs are bundles of posts from any location, allowing you to easily capture sub-plots which might be spread out across multiple locations.
You can create Quests with various rewards, encouraging your players to engage with specific plot lines.
Settings are the backdrop for the characters in your universe, giving meaning and context to their existence. By creating a number of well-written locations, you can organize your universe into areas and regions.
Navigation
While not required, locations can be organized onto a map. More information soon!
There are no groups in this roleplay!
There are no characters in this universe yet!
By creating Collectibles, you can reward your players with unique items that accentuate their character sheets.
Once an Item has been created, it can be spawned in the IC using /spawn Item Name (case-sensitive, as usual) — this can be followed with /take Item Name to retrieve the item into the current character's inventory.
Give your Universe life by adding a Mob, which are auto-replenishing NPCs your players can interact with. Useful for some quick hack-and-slash fun!
Mobs can be automated spawns, like rats and bats, or full-on NPCs complete with conversation menus. Use them to enhance your player experience!
Current Mobs
No mobs have been created yet.
Locations where Mobs and Items might appear.
You can schedule events for your players to create notifications and schedule times for everyone to plan around.
Add and remove other people from your Universe.
The Forge
Use your INK to craft new artifacts in A Poisoned House. Once created, Items cannot be changed, but they can be bought and sold in the marketplace.
Notable Items
No items have been created yet!
The Market
Buy, sell, and even craft your own items in this universe.
Market Data

Market conditions are unknown. Use caution when trading.

Quick Buy (Items Most Recently Listed for Sale)
There are no characters in this universe yet!
None
Discussions
Topics

Replies
Views

Last post
Most recent OOC posts in A Poisoned House
This is the auto-generated OOC topic for the roleplay "
A Poisoned House
"
You may edit this first post as you see fit.