Name: Vincent Myuzashi
Age: 19
Gender: Male
Cause of Death: Shot at point-blank by co-worker, the result of the co-workers built up hatred for Vincent.
Appearance [anime please]: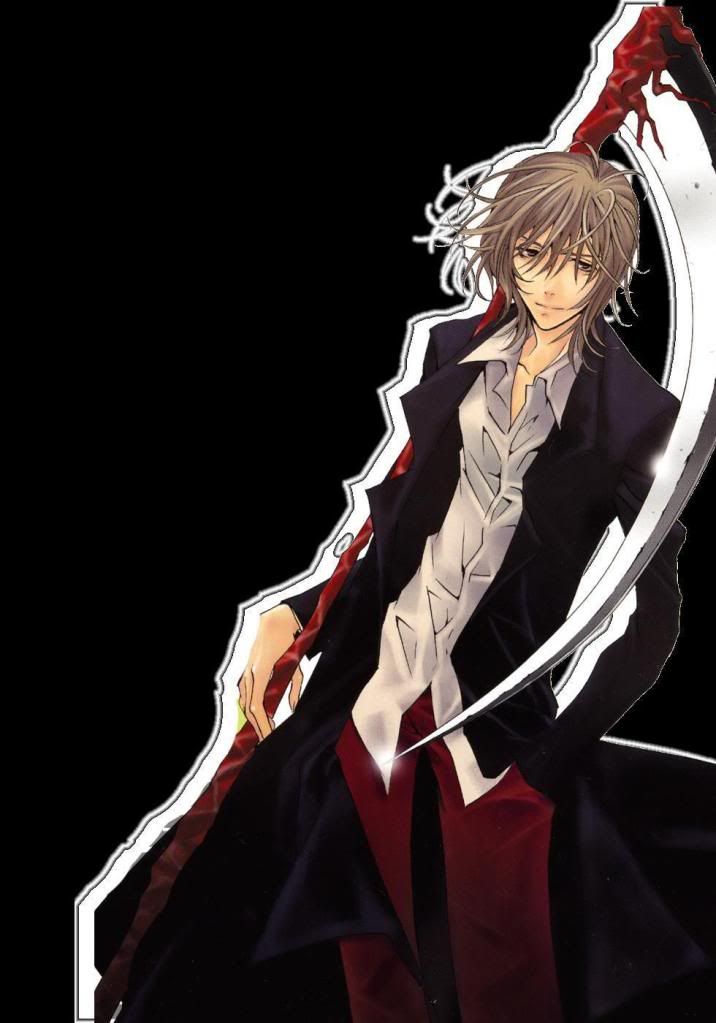 6'2 and 160lbs
Additional Appearance: Vincent has two Celtic band rings on each finger. His fingernails are painted back and sorta sharp compared to normal humans, but now they are just right as a shinigami. His ears have three piercings each, simple simple stud earrings. His hair floppy hair falls to his shoulders and is dyed black on the underside, nut never seems to stop moving over his face.