Name:


Forrest James Inokira



Nickname:


Ino||Baboo||Bambi{Only for those close to him}



Band:


Sometimes Monsters



Age:


22



Hair Color:


Black



Eye Color:


Blue



Weight:


156



Height:


6'2


---
---
Likes:
Swimming
For some reason he's always loved the wter. Since he was a kid he was always on swim teams and in the water in his ree time. It was one of the things he loved to do since he had nothing better to do. If it was up to him he would swim all day instead of practing along with the others. Don't get him wrong he loves to sing, but swimming is one of his favorite thinsg to do in all.
Showing Off
Although he does it more in a calm type of way he loves to show off what he has. For one he loves to flash off his body to the people eyes. But whenhedoes get the opportunity he does take it and show off. Whenever he gets something new he'll find any reason just to show it off and impress everyone. Some people might think its annoying if they actually doing.
Baking
Most people don't really expect this to bsomething he likes since he never wants to cook. But at certain times h enjoys to bake sweets for himself. When it comes to sharing with others that is going be a bit of a problem. If you want him to share that'll be a whole different process.
Carnivals
This is easy! Who doesn't love carnivals? There is just so much to do there. When it comes to junk food and stupid games that you never win, he'll be the first to be there. Its just so much fun to be there in general. He's like a kid in the candy store when it comes to carnivals.
Headbands
This one really has no explanation. He just likes the way they look on people. Every once and a while he'll wear one himself but it isn't often since people miht think he look weird in them.
Dislikes:
Being called Forrest
As a child people used to tease him about being named Forrest. It was an uncommon name and to others it was weird so they decided to trade him about it. So now when people do call him Forrest he tends to get upset and easily snap at others. It's not one of his best features at all. No one wants Ino to be mad especially since he isn't the type to get mad easily.
Cats
In his opinion cats are mini versions of demons. They always seem to freak him out. Yes, they look cute an adorable at times . But majority of the time they creep the living hell out of him. He would rather bang his head on a wall than to hold a cat in his arms.
Staying in One Place too Long
Ino was never the type of person to really stay in one place for a long time. He tends to get up and move around as soon as he wakes up in the morning. Not being able to move annoys him beyond belief. He only stays in one place is he HAS to otherwise he'll be all over the place when you let him.
Emotions.
Ino doesn't like emotions. He sees it as something that will only get you hurt in the long run. Most people think he has no emotions especially when it comes to love. He thinks you're one relationship can ruin your while love life if the right person hurts you. But despite what you think the only thing that he hates really is love.
---
---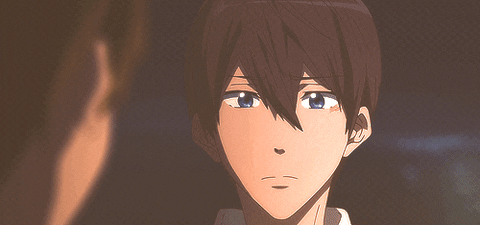 Skills:
Fixing Toys
This isn't something he really tells people since its rather embarrassing to actually tell in a normal type of way. Usually as a hobby he likes to fix broken toys. As a kid he learned how to do it since he had no one to fix his toys when they broke. After a while he got really good and if any kid asked him to fix a toy he would fix it no matter what.
High Pitches
During his years of high school and middle school he was always in choir. It wasn't particularly something he really loved until high school. But his vocals had always been high pitched. He was good at it for a guy. He didn't sound like a girl when he was singing buy you get the point here
Woodcrafts
He isn't ashamed of tweeting anyone about this since he thinks it's pretty awesome. He loves anything wood it just seems so cool in his opinion. In his room almost everything is made of wood and by him. It's also one of the things you'll catch him doing at random moments.
Concentrating
Who knows if this is actually a skill or not. But Ino is really good when it comes to focusing on one thing. Sometimes he concentrates a bit too much when it isn't necessary. It can come as a good and bad thing. But mainly it's a good thing when he needs to memorize songs and such.
Flaws:
Fans
Ino would do anything for his fans. Some people see it as weak since he literally does anything that is appropriate for his fans. He remains calm when he does it but he really loves his fans.
Chocolate
This is really bad but he loves chocolate. If you bribe him with chocolate he'll agree most likely. The key word is most likely but he will accept the chocolate either way.
Movements
Out of all things he cannot make really good moves at all. He just looks like an awkward penguin moving around the stage. Which is why he tends to move slowly on stage while singing
---
---




Personality:


Ino has the type of personality not many people tend to really think about. On the outside he seems to be one of those people who don't care about anything and would do nothing all day. But in reality he isn't. Not many people know him that will because they either don't want to know him or they don't want to know him. That's the only way around it and there really isn't another way to explain it at all since into a lot of people want to get to know him. But there are a lot of things that majority of the human population do not know about him at all.

The first thing sis that he is NOT the type of person to express his emotions out to everyone all the time. Most people don't care to know your feeling so why waste your time telling them only for they not to give a flying fudge about it at all. He isn't too fond of the thing people call love. More so towards having a lover of some sort. When it comes to dealing with other peoples emotions and such he's really bad at doing it in general.

Ino does care. This one cannot be stressed enough. He does tend to have an emotionless face on a lot of the time when he's around people he's not so close with doesn't mean that he doesn't give a shit about things. Since he really does. Although he isn't very good with emotions that doesn't mean he wont try and help a person through there problems. After all everyone does car even if they chose not to show it at all.

As you get to know Ino you'll learn to love him and all of his awkwardness. That's another thing. He's really awkward most of the time so when he does a lot of things he looks weird but will laugh it off I the ending. That's how he is, he's that one person that is hilarious when doing things because he looks so weird doing it. Although he has his awkward and emotionless moments there are the ones that he's laughing and enjoying himself instead of acting like a socially awkward butterfly. No to mention that he will have tons of smartass and witty comments majority of the time.


History:


Childhood
He was like almost every kid in his childhood. he was never inside that house and was normally caused trouble wherever he was. He was constantly getting in trouble but he didn't min it much and often found it funny when he did get in trouble. He would constantly mess around with the girls, just because their reactions were hilarious. But soon after in hi mid girls weren't all that and he stopped messing around with them since they didn't become as much fun anymore especially but the time 4th grade rolled around. they were all into being girls instead of playing like before so he just kind of went his own way.
Pre-teen/Teenage
Around this time he was starting o get a bit more mature and such and girls tended to surround him. he was in choir for all the years in middle school and high school and gets would sworn him to an annoying degree. He would often laugh at how desperate they seemed even though it would seem really rude. Ino didn't mean it in a way like he hated girls but more of a way that it was just plain right funny. It was in high school he had been searched out and found and his used to be manager would help him with vocals and that was how he was eventually put in Sometimes Monsters.
Now
Now a days he's a emotionless little guy. Well he isn't exactly little per say but you get the point. He has his good memories and bad ones like any other person. But he was just involved in a relationship at the beginning when he first joined the band, which may be the reason why he acts the way he does.


Relationships:


Currently he doesn't have an relationships with anyone really. His band mates are just his friends in his eyes since they don't actually talk enough to be good friends or something. If you ask him he really doesn't have a reason to not like his band mates, but he isn't really that close to any of them. Secretly hope that it would change and could be close friends with at least one of them. Then again if he is close to anyone he calls them his little ducky.
Face Claim:Nanase Haruka
---