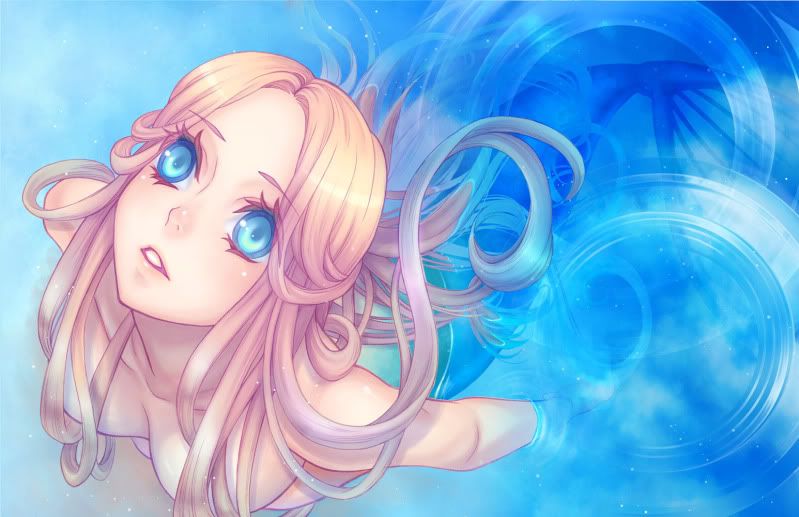 Age Appearance:
19
Age:
102
Species:
Mermaid
Powers:
Healing: the ability to heal anything or anyone. Magnetokinesis: the ability to control/generate magnetic fields. Photokineses: the ability to control/generate/absorb light particles
Home:
The Floating Seas
Personality:
Curious; Enchanting; Polite; Adventurous; Cunning; Stubborn; Extremely Affectionate
Likes:
Exploring; Water; Walking; Reading; Dancing; Gems; Medicine
Dislikes:
Human Scientists; Being Ignored; Being Victimized
Biography:
Cordelia was a sister of Orella, but no way relate to her directly. In fact, she had never met her in person but stories about her did wander around the seas even before her death. There was something about Orella that could only be described as
special
. Now other merpeople knew why. Cordelia was born from a lost, almost-dead mother, but her birth saved her mother's life. She doesn't remember this, but she'd apparently swam towards her mother & healed her with a touch. Ninety years later, Orella's curse spread through the Earth's veins & turned everything upside down.