Name
Zephyr
Age
Quite possibly hundreds of years old
Appearance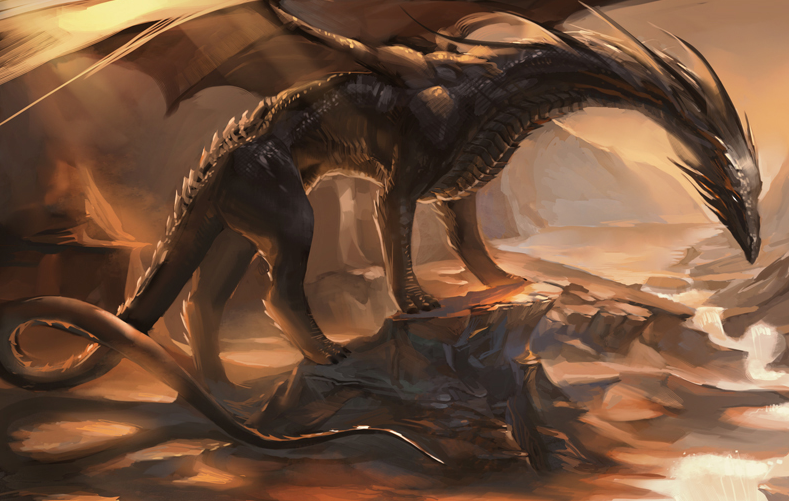 Zephyr is a sleek, slender dragon whose looks border on majestic rather than frightening. He is quite large but his size does nothing to impede the quiet grace of his movements. When his wings are completely outstretched, they are twice the length of his entire body. His scales are smooth but thick and work as a sort of armor around his body. His narrowed eyes are a silverly azure, a contrast to the dark hues of his body, which are a raven black.
When in human form, Zephyr is a tall, willowy sort with a blank face and cool eyes. He rarely smiles, so perhaps this makes him appear much more distant. He resembles something more of a shadow so it can be difficult to note his presence even when he is there. He prefers to dress in all-black and, like his true form, has stark, raven black hair. He has the appearance of a male in his late twenties, though it is hard to accurately place a number as his behavior suggests (rightly so) that he is much older.
Other
He has a long scar running along his jawline--though from what, he has never spoken of. When he is amused, he snorts, causing a small blue flame to escape one of his nostrils.