---
╔
╗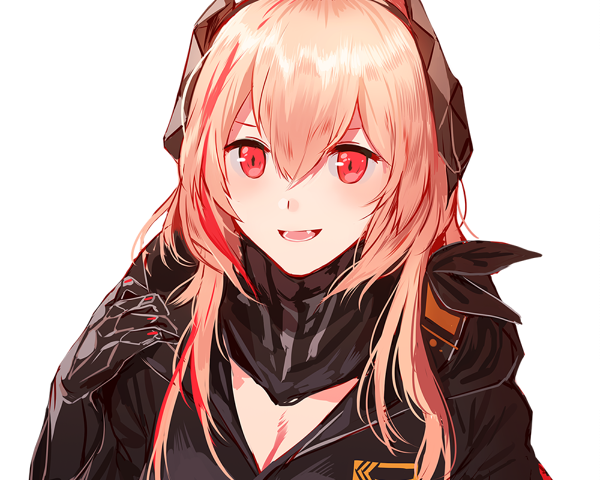 ╚
╝
---

╔

│

│

│

│

│

│

│

│

│

│

│

│

│

│

│

│

│

│

╗

│

│

│

│

│

│

│

│

│

│

│

│

│

│

│

│

│

│
« F U L L N A M E »


→ Sibyl Faivre ←
« N I C K N A M E S »


→ "Pinky", brat ←
« P H Y S I C A L | A G E »


→ 18 ←
« T R U E | A G E »


→ 18 ←
« G E N D E R »


→ Female ←
« S P E C I E S »


→ Half-demon ←
« S U B S P E C I E S »


→ N/A ←
« D E S C R I P T I O N »


→ Sanguine eyes, hair of maroon flame and a soul of bracken passion, Sibyl seems like a handful from only the slightest glance. A head of unkempt strands highlighted by deep scarlet diverge from her fair complexion and bringing focus to her sinister looking fangs that scream that if she doesn't talk you to death, she'll bite you to it. A defining piece of Sibyl's outfit is an outlandish headpiece, looking as if they're headphones, but in actuality, they are makeshift hearing aids that help amplify sound to her damaged drums. Her usual outfit comprises of a stylized jacket, hood and bandana combination with a frilly skirt accented by bright yellows. If not, it's usually something either lazily put together or frilly to the point of making you vomit. Sibyl's standard footwear consists of worn-out sneakers with stockings that envelope her whole leg up to the middle of her thigh. Despite standing at a modest 5'5, she is actually fairly fit, built like a soldier with a large quantity of lean muscle to spare ←
╚
╝
---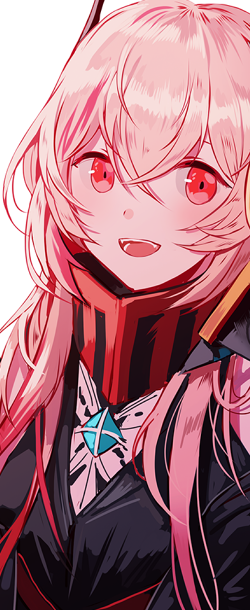 « P E R S O N A L I T Y »



→ A ball of energy incarnate into a pink-haired fangirl. Sibyl always was one to embody passion, to the most irritating degree. Soul seems to accent every note of her speech, and with a rather outspoken demeanor, it's not uncommon for Sibyl to steal the title of "most likely to be shanked in a back alleyway". The definition of a free soul, ever so guilty of neglecting her duties out of her own volition, and carefree enough to wear the badge of incompetence as the mark of a dreamer instead. Sibyl has a habit of obsessing over things that are cool or cute, in an almost deafening fashion, leading to her habits of knowing no boundary in regards to personal space come in full force.

Her eerily blithe expression to things such as death and blood is unsettling to most. While, it could be due to being born into an overzealous terrorist group. One does not simply get used to exploding buildings, her status as a half-demon innately making some of the darkest sights, a cause for fang-filled smiles.

While her energy seems to be unending, there is a specific line to how far she'll use her zest. Seemingly losing all her famous passion when applied to something she sees as boring or dumb, it is difficult to get her to do anything at all, biding time instead for ceaseless conversation and cloud-watching. Apathetic in all things deemed meaningless, Sibyl would be caught rotting away before putting in any meaningful effort.

Whether she likes or dislikes you is rather clear to see as she wears her emotions on her sleeve, though she seems to like everything and getting on her bad side is almost impossible. Her actions seem to already spell out her suffocating affection for almost everything, and even if someone hates her from the bottom of their heart, that will do little to sway her opinion of someone.←
---

╔

│

│

│

│

│

│

│

│

│

│

│

│

│

│

│

│

│

│

│

╗

│

│

│

│

│

│

│

│

│

│

│

│

│

│

│

│

│

│

│
X

« L I K E S »




x✦


✦Cute Guys
✧Cute Girls
✦Cute Things
✧Guns 'n Explosions
✦Sweet Foods
✧Strawberries
✦Junk Foods
✧Pink things
✦Made-up words
✧Pretentiously long names
« D I S L I K E S »
x✦
Smoke✧
Being forced to work✦
Black Coffee✧
Spiders✦
Rain✧
Hard Candy✦
Hard mattresses✧
Stairs✦
Grotesque bodybuilders✧
Tea without sugar✦
« F E A R S »
→ Being left alone ←
→ Being eaten by a giant Pancake monster ←
« H O B B I E S»
→ Video games ←
→ Talking ←
→ Shooting of guns ←
→ Lazing around ←
→ Looking at explosions ←
→ Touching people without their permission ←
« S E C R E T S »
→ Not telling! ←
« O U T L O O K | O N | L I F E »
→ Live life like you can die at any moment, and once you die, make sure your death is the most spectacular death in history ←
« A F F I L I A T I O N »
→ Curious Recruit of the WDL ←
« M O R A L | A L L I G N M E N T »
→ True Neutral ←
╚
╝
---
« III. S T A T I S T I C S »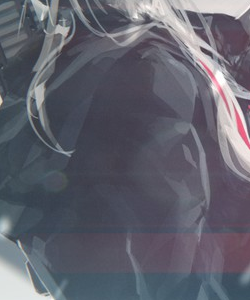 XXXXXXXXXXX
« W I L L P O W E R »
XXXXXXXXXXXXXXXXXXXx
C
XXXXXXXXXXXXXX
« F A I T H »
XXXXXXXXXXXXXXXXXXXx
B
XXXXXXX
« M A N A | C A P A C I T Y»
XXXXXXXXXXXXXXXXXXXx
D
« M A G I C K A L | P R O F I C I E N C Y »
XXXXXXXXXXXXXXXXXXXXXXXXXXXXX
XXXXXXXXXXXXXXXXXXXx
D
X
« P H Y S I C A L | C O M P E T E N C E »
XXXXXXXXXXXXXXXXXXXx
C
---
« IV. I N N A T E | A B I L I T I E S »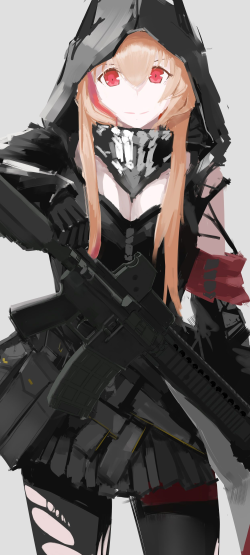 « A C T I V E | A B I L I T I E S »



+ ~Blank Space~

Unbeknownst to Sibyl, she is steadily making cuts in space whenever she does a cutting motion with anything that has an edge or point. Whether it is from cutting vegetables or spinning a pencil about, she creates microscopic cuts through space that could potentially be reopened to create a sort of air vacuum. The air vacuums are portals to another dimension, a dimension of completely blank space, a white room so to speak, a void, but Sibyl couldn't tell you what it was or why it exists. The only thing she would be able to do when first acquiring her power is the ability to open the air vacuums a few centimeters apart, which could be devasting if it came to contact with someone's skin as it is quite literally a portal pulling someone apart. The cuts mend themselves after an hour of not being opened, while she can only open a cut for about 3 minues max.
« P A S S I V E | A B I L I T I E S »



+ ~Eye of the Void~



"When I want to see something...I can just see it, you know? Let's get ice cream!"

That's how she explains it anyways. By looking through the blank space, she has a form of X-ray vision by sort of "Blanking" out everything that is in her way sight-wise. Something done self-consciously and something she definitely doesn't have much control over.
« B O U N D A R Y »


N/A
---
« V. A C Q U I R E D | M A G I C K »
« A C T I V E | M A G I C K »


+ N/A
« P A S S I V E | M A G I C K »


+ N/A
---


« F A M I L I A R S »


None - None
---
« VII. E Q U I P M E N T»


« W E A P O N R Y »


+ As her time as a terrorist, she was given a standard issue M4 Sopmod II and a Glock 17. They have since been lost as she became a trainee for the WDL.
« V E H I C L E S / C O N S T R U C T S »


+ None
« M I S C E L L A N E O U S »


+ Hearing Aids - Worn at all times on her person, they remedy her damaged hearing by amplifying the sound around her.
+ Snacks - She always carries snacks with her.
---
« VIII. B I O G R A P H Y»
+ Born with grime for blush, Sibyl's childhood didn't exactly go up from birth. The bastard child, being told she was a mistake by parents who couldn't even feed their own mouths. She learned to make glamour from shreds, and her unending optimism seemed to have brought the ire of people around her. She couldn't tell you much about her parents, as she repressed the harsh feelings of countless beatings. Sibyl remembers her parents attending countless anti-mage rallies, malice about one's situation needed to be directed somewhere and especially to people who are in a higher place of power.

A girl born into her own world. The constant ringing in her ear muffled the insults and numbed the pain.

After countless times of being told she was dead weight, she was finally dropped. Relieve? Fear? She couldn't tell you what she felt back then, but she really didn't feel much of anything. Life goes on, with her energetic apathy to just about anything shining through even back then. Taking to the streets with a grin still plastered on her face. It was like she didn't know about the grim future that awaited her, or didn't give a damn.

Sibyl found her home on countless people's doorsteps. While still begging in the same shoddy neighborhood, they had little to offer, aside from the occasional insult and beating for them to let out steam. After days of empty stomachs, she was picked up by a coated man by chance. Sibyl doesn't exactly know much detail about the man in question, all she knows is that she was treated to some food or whatever.

Then some training happened, unbeknownst to her, she was training to become a terrorist for an anti-mage group. While Sibyl never was one to devote herself to a craft, she isn't exactly the smartest either. Easily convinced that shooting guns and planting explosives was fun, she took to her training like it was the last thing she would do. Did she seek purpose? Why do you think I know? This bitch is crazy.

It wasn't long before she got caught. The group was small-scale from the beginning and swung up at one of the more pristine magician organizations. Of course, Sibyl was even more careless, getting trapped in the heart of the storm and hauled off to a fitting cell. Once again, to her, this was just life. A search for purpose as she drifted from one life to the next.

Something something, in exchange for her help, she will be lifted of all charges, something something, new crib. Well, they gave her hearing aids, so that's a cause of celebration for her. She was told she was some cool-ass demon child or something. Sibyl never was one to savor the details, they just kept talking and talking. However, while not too momentous of a feat, they seemed to have used all the right words to make her nod her head. I mean, saving the world from evil demons, how badass does that sound?!
---
« IX. M I S C E L L A N E O U S»
Hexcodes -

#FF3232

\

#FFB6B1
Sibyl calls everyone babe
baka baka
---