"

Yo, did ya need somethin'?

"
---
---
-
Name
-
-
Physical Age
-
-
True Age
-
-
Gender
-
-
Race
-
-
Subspecies
-
-
Description
-
+ Standing at roughly average height (on a good day), Jonathan is slightly muscular and sun-tanned. His brown hair falls messily down across his face, just above his nose, and his eyes are always slightly narrowed- not due to being a 'grrr' type of person, that's just how they are. His skin is mostly blemish free, aside from a few freckles here and there all over that don't stand out enough to really warrant any type of comment.

+ Jonathan can usually be found in some variation of the t-shirt and jeans combo, however, he's very fond of tight-fitting shirts and also sleeveless ones. On hot days, he'll wear a sleeveless shirt undone, blatantly exposing his muscular physique, and isn't a stranger to wearing shorts on those same hot days. Dressing for the occasion and not really choosing any specific form of clothing niche, he'll flip-flop his way through multiple styles dependent on his mood.

+ He's also quite fond of scarves, sunglasses and fingerless gloves, opting to wear them whenever the occasion suits him. However, his right hand is always covered by a glove, usually fingerless, even on hot days.

+ You might also catch him wearing glasses while he reads, but you probably won't. Probably.
---
---
~ Psychological Profile ~
-
Personality
-
+ Jonathan is a quiet, yet passionate man. Despite his young looks, he's mature beyond his age- however, he'd much prefer to enjoy himself at the risk of seeming childish or stupid. He enjoys reading and 'fine' cultures, and often acts brashly. He's no dummy, however, and knows when to bite his tongue or back down. In regards to relationships, he's warm and open- the idea of having some new family members around makes him positively livid with excitement. Willing to listen to anyone who needs him to, he's determined to protect his family even if his only means on doing so is being injured in their stead, or worse. He acts quickly, recklessly and oftentimes ends up having to think his way out of the situations he ends up in. He believes in the good of people, even those that aren't human, yet at the same time knows full well that every beloved Martyr might just as well be worse than a Devil.
-
Likes
-
+ Friends.
+ Those whom he considers family.
+ A good book or seven.
+ Cute girls.
+ Mature girls.
+ Honestly, girls in general.
+ Honesty and loyalty.
+ When people are fine with him being himself, and that understand why.
+ Video Games.
+ Milkshakes.
+ Being an absolute doofus.
+ Pranking others.
+ Winter and the cold.
+ Raspberry flavoured things.
-
Dislikes
-
+ Excess heat.
+ Braggarts and arrogant people.
+ People who cause injustice or let it happen.
+ Anyone harming or, well, anything negative to do with the ones he cares about.
+ Being called short or childish, despite his behaviour.
+ Being pushed aside.
+ Being overworked.
+ People disrespecting books and other sources of knowledge.
+ Being constantly hounded 24/7, despite his his happy-go-lucky personality.
+ Liars and cheats.
+ Spiders.
-
Strengths
-
+ He's quite the smarty-pants when he can be bothered to use the brain in his head.
+ He also has a stupidly good knowledge base on supernatural creatures due to his major hobby.
+ He'll do anything to protect his companions- even lose limbs or his life.
+ He's one hell of a cook.
+ He's able to adapt to a lot of situations.
+ He likes to think he's able to pacify enemies with what he calls his 'pacifying tactics'.
+ He's way too resilient.
+ He's a fast learner.
-
Fears
-
+ Spiders. He absolutely detests them and will freeze if he sees one.
+ Being unable to defend his companions- he'd rather die than fail.
+ The dark, for some reason.
+ Illusion- she makes the hair on the back of his neck stand right up.
-
Hobbies
-
+ He spends way too much time browsing the internet and reading up on ghosts and stuff. An obsession since young age. His favourite bird is a Phoenix.
+ Being a weeaboo and watching anime. Heck yes Kill La Kill.
+ Writing, reading, and putting smiles on people's faces!
+ Extracurricular activities such as martial arts, boxing, swordsmanship classes, archery and shooting to name a few.
+ Since he spends most of his time either studying or at home, he's gotten quite a bit of cooking experience under his belt- and he enjoys it greatly.
-
Secrets
-
"

Huh? Hm~

"
+ The mark on the back of his right hand is pretty suspicious, honestly.
+ Jojo is

[DATA LOST]
-
Outlook on Life
-
+ He has a very positive outlook on life, preferring to look on the bright side of things than fall into depression by looking at the bad. He's a dreamer- a realists worst nightmare. He'll always keep his goofy grin on his face no matter how bad things get.
"

Go with the flow. Anything that happens is a test for you to get stronger. Anything you lose will be replaced. Don't sweat the small stuff and don't forget to eat your veggies.

"
-
Affiliation
-
+ "

I dunno what you mean. I guess to myself and the ones I love?

"
-
Moral Alignment
-
---
---
-
Major Abilities
-
+

Void Mark

- Jonathan, due to a strange black mark on the back of his right hand, is capable of performing quite a few feats. The first ability his Void Mark grants him is the ability to erect a barrier that temporarily nulls any magick, magickal abilities, and damages any magickal beings caught in it. Anything caught within the attack within 5 feet is repelled away from Jojo. This barrier covers him in a 360 degree range and extends around 5 feet from Jojo himself, specifically his right hand where the mark sits.

Jojo can localise this ability to target specific enemies, with a much greater effect due to the skill being focused. He can also 'toss' the barrier, throwing it up around allies and, if need be, a group of enemies. This essentially lets him shield others or shut down a group of enemies that are too close together.

Thirdly, the Void Mark is capable of draining magick and life from things it touches. He can also focus this facet of the Void Mark to create a freezing aura around himself and his hand, although the icy effect isn't at all ice-related. Jojo broadens his draining aura to a bubble around himself, although the effect is diminished quite a bit in doing so. Jojo can, if need be, use this ability to rapidly drain the life of living things- sentient and not- around him and replenish his own strength, or use the built up energy to enhance his combat abilities and other skills.

On top of this, the Void Mark allows Jojo to essentially carry an infinite number of items. Jojo doesn't know how it works, but the Void Mark is capable of summoning anything Jojo has 'collected'. Weapons, ammunitions, items of value or use, Jojo has a hammerspace backpack in his pocket. He can summon these items at will, having them reform at his fingertips in even the heat of battle. Jojo himself may be able to 'store' living beings for future summoning or transport with this ability, but he's scared to try- he doesn't want anyone being injured or killed by accident.

Finally, Jojo's Void Mark allows him to copy and mimic the abilities of those he comes into physical contact with. His ability to mimic abilities is unknown in terms of capacity, although it requires physical contact for at least ten seconds to work otherwise the ability steal is cancelled and has to be restarted. Jojo himself doesn't even know this ability is a thing, and he might never know it. In fact, he thinks the Void Mark is just a burn from his childhood or an awkward birthmark.
Or his parents just gave him a tattoo as a child. Meanies.
"

Alright, I've had enough of you.

"
-
Minor Abilities
-
+

Break Mode

- Jonathan temporarily supercharges his body, increasing his strength, speed and reflexes for approximately 30 seconds. It also slows his perception of time and acts as an adrenaline rush. It roughly increases his capabilities to those of A-Rank Demons. When activated, JoJo is surrounded by supercharged energy that takes the form of a violently moving blue aura.


+

Break Mode: Burst

- Bloop bleep blurp.

"

You're not getting away!

"
+

Call to Arms

- Jonathan releases a barrier that weakens those of evil intent inside it and strengthens those he considers allies, or those on the side of good, while inside it. It hastens their recovery and also restores some of their own power. On top of this, upon physical contact, JoJo can transfer the injuries or exhaustion of an ally from them to himself. This has the same effects on him as it would the one whom he took the injuries from, but returns them to good as new (unless, like, their arms got cut off. Sorry, bruh).
"

Alright, guys, we can still do this- don't give up!

"
-
Special Ability
-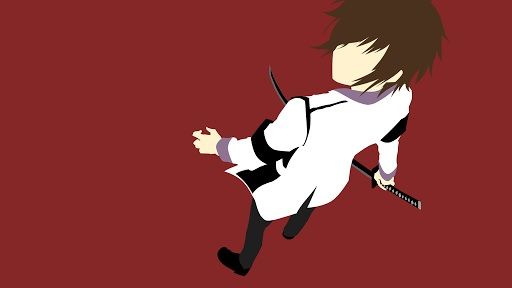 -
Equipment
-
+ His clothes, his phone, and his derpiness.
-
Minor Skills
-
+ He can read people quite easily.
+ His intuition is painfully accurate. Instincts, if you will.
+ He's taken basic martial arts training, archery and swordsmanship classes in his spare time.
+ He can think quickly on his feet, a skill formed from his years of acting before thinking and then consequently going 'Oh shit."
+ Jojo can cook really well.
+ Jojo is actually moderately skilled in multiple languages.
+ He's pretty good at ignoring pain and stress, too.
---
---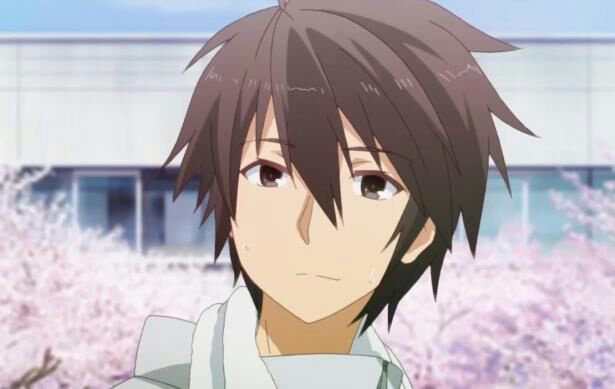 -
Faction
-
-
Rank
-
-
Class
-
-
Title
-

-

Loyalty Level
-
---
---
-
Biography/History
-
+ JoJo was born in Australia, to two working class parents who didn't really expect to have child. JoJo's mother was barren, but one day apparently she was blessed and became pregnant with JoJo. Even before his birth, JoJo's father began to distance himself from JoJo's mother. By the time JoJo was born, his father wanted absolutely nothing to do with him. JoJo's younger years are completely gone from his memory- only the vaguest thoughts of older siblings and a non-present father remain now, but JoJo doesn't mind too much. If his family was worth remembering, wouldn't they be here with him now? Every now and then he gets curious, but all he gets is a migraine. Aside from being born and raised for a while in a small country town in the middle of nowhere, JoJo's memory is completely blacked out. Not that he minds, exactly.

+ JoJo's life as a baby was a tumultuous one- although he doesn't know that. JoJo's father refused to sign the birth certificate, despite JoJo's mother's pleas that he take responsibility for his child. Her begging fell on deaf ears, though, and JoJo's father vanished. JoJo was around the age of 4 when his mother finally managed to track his father, and his new family, down. She forced JoJo's father to be in frequent contact with the boy, calling him at precisely 6 pm every Saturday night when he was old enough to talk. JoJo eagerly awaited these calls, and even waited well past 6 when they eventually stopped coming. One day, JoJo's mother sat him down and told him that his father wouldn't be calling any more. When he asked why, she gave him the truth; "He wants to be with his other children now, JoJo."
Barely before JoJo's 5th birthday, his contact with his father had ceased completely. JoJo's heart hardened as his young psyche tried to handle what was going on. The person responsible for creating him didn't even want him around? Was he truly that worthless? JoJo never really recovered, spending the majority of his life an antisocial, distant social recluse- one who preferred to eat lunch by himself or to choose a good book over the company of others. Just as it was with his father, the majority of his family never really bothered with him. When the rare call from them came through, they often disregarded him completely or, when they were eventually coerced into speaking with him, made no attempt to hide their disdain. 'Don't be stupid, talk like a normal person' and 'Can you calm down? You're being way too hyperactive' were some of the more common remarks that they tossed into the ears of the excited youth whenever they deigned to give him a chat. It hurt, and made JoJo slowly start to wonder just what the point of having a family was.
On top of this, JoJo's time at school, now 6, wasn't much better at all. Due to his antisocial behaviour, he was constantly teased and made fun of. He was the class punching bag, and when his mother eventually found out that he'd been hit by a fellow student, with the staff refusing to take care of the ordeal, they left.
However, by that time, JoJo was already gone. "

What's the point of family if they don't love you? What's the point of friends if all they do is laugh at you?

"

+ JoJo's mother took him to a new locale, and moved him into a new school to match. From the age of 6, he'd spent one year doing schoolwork at home, mostly locked away in his room and very rarely venturing out of it. However, aged 7, JoJo was persuaded to go to another school- a new one, with a much better reputation. During this time, JoJo still received nothing from his family- his mother was really the only family he truly had. The one person he could rely on, talk to, and consider family. This hardened JoJo's heart even further- his interpretation of what family meant was radically different than most. In his eyes, blood was worthless- what mattered was if they really acted like family or not. His mood gradually improved over the years. His old persona returned, and he became a happy-go-lucky child once more. He excelled in school, and made quite a few friends. However, JoJo would once again taste the bitterness of loss.

+ JoJo has made a very close friend at school- A young boy by the name of Lachlan. Lachlan, unfortunately, was diagnosed with cancer a few years before he met JoJo. He kept it a secret, and JoJo never knew until it was too late. Arriving at school to be told that his closest friend had taken the day off, he later learned secondhand from an announcement from his teacher that Lachlan wouldn't be returning. Ever.
JoJo was shattered. "

Why couldn't I save him? Why did he have to die? Why isn't there a way for me to stop all of this terrible crap from happening to people? Why is it all so fucking sad?

" were thoughts that consumed JoJo after his friends untimely demise. It broke him once more. Seeing the effect that Lachlan's death had on her still young child, JoJo's mother made arrangements for them to travel over to the USA, where JoJo began anew.

+ Moving to California provided JoJo with a breath of fresh air- the new people, new places and new accents were amazing to the young boy. He was still deeply scarred by his best friends death, but it seemed like he could finally start to move on from it. JoJo had moved when he was 11, and that year he began to grow an interest in the supernatural and the occult. He kept one question clear in his mind; 'How can I stop the pain?'. His obsession with the supernatural grew, and so did his repertoire of knowledge- magical powers of healing, deities that could grant wishes. Why couldn't he have some of those to help him get through? His obsession only grew and grew as he spent many late nights online an many hours in the library reading and thinking. His obsession reached a peak when, one day, on the night of Walpurgisnacht, JoJo finally did something. JoJo gathered together some materials with his saved-up pocket money, and attempted to perform a ritual in his bedroom. He tried at least 3 times, desperately hoping something would happen- alas, nothing. JoJo's spirit evaporated, and his depression kicked back into full-throttle.

+ 12 now, JoJo spent most of his days in bed, his mother only managing to get angry grunts and groans from the boy as she tried to get him to leave it. One day, however, JoJo finally relented. He left his room and began to go to a new school. Eventually, he met a younger girl by the name of

Vesper Himemiya

. She'd only recently moved over to the US, and JoJo immediately took a liking to her. The young JoJo could see the pain in her eyes, and took it upon himself to console her as much as possible. He tried his best to make the girl happy- happily buying her small gifts and spending time with her. He eventually began to see her much like a younger sister, and JoJo finally began to realise just what it meant to be a family. They'd often spend afternoons at the nearby library together, JoJo even more often reading books (in silly voices) to the girl while she lay beside him. JoJo was finally content, and resolved to do everything in his power to make

Vesper

smile. He wanted to make sure that she didn't have to face the pain that he'd felt at her age.

+ Years passed, and JoJo started to finally accept that his friend was gone. He began to come out of his shell, returning to school and keeping in close contact with

Vesper

despite eventually moving to high school before her. JoJo came to regard her completely as a younger sister- and he realised that he'd finally found something that he'd been looking for his entire life. Family. JoJo was fine, all the way to high school. He stayed in the background, spending his time with a very small group of close friends and not really applying himself too much academically. Everything went well until JoJo was 16- these are years he can remember fondly. During this time he also met a girl by the name of Dawn, whom, through their shared love of reading, he quickly befriended. However, as they say, all things good must come to an end. He spent most of that year quite content. Depression reared its ugly head every now and then, but overall he was happy. He had a roof, he had his friends, and he had his mother.

+ And then JoJo's mother died.
JoJo can't remember how, where, when or why but she suddenly vanished from his life. Whenever he tries to think of that night, all he gets is a migraine and an inability the think of it. Just like those pesky siblings of his youth, he couldn't remember her if he tried. All he could remember was a voice message on his phone, something he still has and plays quite often. "JoJo, please don't cry. You might not remember me, but remember that I love you. Promise me that you'll fight through this sadness- that you'll never stop smiling even if you're torn up inside. Make yourself and everyone happy like you were born to do." JoJo was distraught once more, and he passed along a tearful goodbye the his friends, including Vesper, before he departed and never saw them again due to the machinations of one certain man. He traveled to London, in the United Kingdom, and JoJo once again tasted the bitter side of family.

+ JoJo moved in with one of his uncles, and their relationship was a tempest at best. His uncle didn't want him or want to be his parent, yet always ordered JoJo around and screamed at him for absolutely no reason. The alcoholic would also abuse JoJo whenever he drank, but JoJo tried to keep his cool. Surely this place was better than the streets? Surely? During this time, his uncle forced him to attend boxing and martial arts classes- ironically, JoJo often used what he learned here to defend himself from the alcoholic side of the asshole he lived with. However, one day, JoJo, after months of rage and frustration building up, trashed the small apartment they shared and left. 17 now and on the street, JoJo could barely cope. He had nothing- no house, no food, and no money. Luckily, it was around this time that an old friend of his showed up- Dawn had conveniently been sent on a holiday over to London by her parents, where she ran into the almost hopeless JoJo once more. Extending a hand of friendship, she made him a deal. Leave London and return with her to the States, live with her- on the condition that he put his past behind him once and for all, and move on.
JoJo eagerly accepted, and he's been by her side since. JoJo often spends his time studying alongside Dawn, and he even became quite happily accustomed to her pet, Iggy. JoJo, for once, was content again. The usual rollercoaster of his life had ended, and he started to work on making a new life for himself.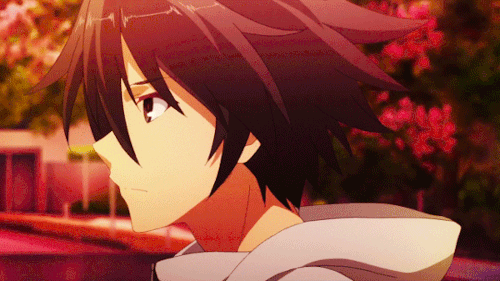 + JoJo fixed his broken self, and solemnly resolved to never let himself lose the happiness he currently had- even if he wants to give up and lay down and die, JoJo outright refuses to let his negativity get the better of him. His close friend happily remarked that he was much better now, having just cleared the age of 20. He's got quite a few friends now, and most people think highly of him- once they get past his goofy antics and realise that he just wants to make them at least chuckle with every silly joke or wacky thing he does. On that note, JoJo's quest to make life better for everyone lead to a run in with a man he'd never met before, a man by the name of

Caius

. The man was in a brawl, obviously taken by surprise by his assailants on a particularly dark and stormy night. JoJo happened to be leaving his regular swordsmanship practice, dull blade still at his side as he ran into them.

Caius

was putting up one hell of a fight, but one of the men had pulled out a rather vicious looking knife. Without thinking, JoJo rushed the man, and began to, well, attack the group with his sheathed weapon. JoJo and

Caius

took down the thugs, and they ran away (those that could) while JoJo and his new friend (totally a one-sided way of though, mind you!) and gave him quite the stern talking to. He made

Caius

promise to change his ways so that he wouldn't be risking his life, and so he could experience what it was like to be a normal, productive member of society. Of course, JoJo never saw him again after that, but he had a weird feeling..

+ He spends his time doing extracurricular activities such as archery, shooting and several types of swordsmanship classes alongside his martial arts and boxing to keep himself in good shape and give himself extra confidence- and time he can stop thinking and just have some damn good fun. He enjoys spending time with people he knows, and always tries to help them out and be as supportive as possible. JoJo is devoted to his friends- they're his family, and he'd happily give anything for them- because what is family if not the people who care about you, regardless of blood?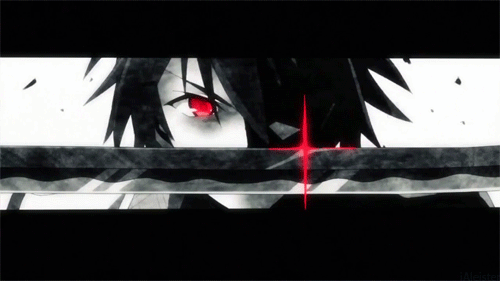 -
Other
-
+ His nickname is JoJo.
+ He has a patented 'secret family technique' that is capable of ending most confrontations outright if he deigns to use it.
+ JoJo speaks with Hex Code #CC0000.

-

Character Themes

-
+ "

Wouldn't it be nice to be a hero?

" - Halo, by Starset.

"

Burst Mode is one Hell of a drug.

"
---
---
"Don't! Underestimate! ME!"
"Erm.. This is weird. Not gonna lie."
"Hey, dinner sounds good! Whaddaya say, guys? Let's eat out tonight!"
"You're not getting away from me."
"I need to win this. No matter what."
"Burst Mode."
"Never a bad time for a joke, right?"
"Sorry. I'm not gonna stand here and do nothing, even if I'm getting shot at."
"Shura!"
"You're mine!"
"Burst Mode.. lets me see everything you do!"
"Ah.. This probably isn't good."
"Gotta keep in shape, right?"
"Sometimes.. your whole world comes crashing down around you."
"Sometimes.. it shatters you into pieces.."
"Shura, let's do this!"
"No matter how much it hurts.. no matter how much I lose.. Giving in.. is not in my list of goals!"
"Burst Mode! Cut through their attacks!"
"All this blood.."
"Hey, how ya doin'?"
"Guys..."
"I'll cut your reality apart."
"Even if it destroys me inside.."
"Block, block, block, heh.."
"One!"
"Two!"
"Three! Let's go!"
"N-No way.."
"Even if it's less than a second, Burst Mode will let me react in time!"
"..."
"No arrow can touch me!"
"Ninja vanish!"