================================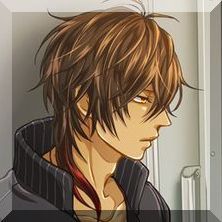 ================================
"Despite the impossible
becoming my reality and
the different would be a
trend, sometimes it isn't
wrong to at least want to
return to the bygone days."
================================
█
█
▌
█
▌
█
▌
█
▌
█
▌
█
▌
█
▌
█
▌
█
▌
█
▌
█
▌
█
▌
█
▌
█
▌
█
▌
█
▌
█
▌
█
▌
█
▌
█
▌
█
▌
█
▌
█
▌
█
▌
█
▌
█
▌
█
▌
█
▌
█
▌
█
▌
█
▌
█
▌
█
▌
█
▌
█
▌
█
▌
█
▌
█
▌
█
▌
█
▌
█
▌
█
▌
█
▌
█
▌
█
▌
█
▌
█
▌
█
▌
█
▌
█
▌
█
▌
█
▌
█
▌
█
▌
█
█
█
▌
█
▌
█
▌
█
▌
█
▌
█
▌
█
▌
█
▌
█
▌
█
▌
█
▌
█
▌
█
▌
█
▌
█
▌
█
▌
█
▌
█
█
█
If Caius would be honest, there was nothing that settled inside his head or caught his attention after the so-called orientation from the nerdy two-eyed bit. That's why everything that happened after, like the appearance of a new children where he was being lumped with was not even recorded in his consciousness. So, it wouldn't be surprising if he really didn't recognize the new addition or even the arrival of JoJo's roommate, that entire scene was like wind to him, already forgotten.

Actually, the moment he found his name on some metallic plate which read 'Caius Grady' stuck on a nearby door, he entered and closed the door without ceremony and never came out even with the invitation of lunch. He just want a moment on his own and seeing their faces and especially of that twerp of apprehensions would just really set him on edge even if he did his best to calm himself. In his opinion, he was doing a good job on it, but patience and tolerance were never his best traits, so he didn't want to push it.

Once he secured himself in his rather empty room, he noticed that there was a average-sized box at the corner. It must be his things from his apartment with the cheap-ass features. All of his life fit in just one box, that was handy, ironic, really and that's when he couldn't help but jeered at himself. He crouched down to the floor with his hands on top of his head while his eyes were hidden behind his bangs. "What did I get myself into?" He mumbled to himself as he bit his lower lip in clear frustration of his situation. "I just really hope those brats are worth it."

Well, there was just a moment of silence and then, he was back on his feet. He started looking inside the box and found some of his clothes which were the most really. His savings were also there, some cooking utensils, mug, glass, plates, blanket, bed sheets, towels, toiletries and some canned foods. There were no pictures, because those things can get him killed especially in his lifestyle. He was a practical man when it came to his living space. Anyways, he began cleaning up and putting his stuff away. It didn't took long as he just placed them where he could. Food went into the fridge already there and cabinets that were pre-installed. Toiletries went in the bathroom and then he left the others things inside the box. Of course, he took some of his money, since he would need to foot the bill for his next venture.

When that was over, he changed his clothes for something more suitable in going outside. He was given previously just a t-shirt, pants, and some shoes. When he was done with

himself

, he went to the next order of business, his highest priority which was finding a bar where he can drink some alcohol. He was in dire need of it as he look at the paper the two-eyed nerd gave him before. After a good amount of silence on his part, he kept it inside his pocket and left his room. This time, there were no intrusions from anyone else and the appearance of a gremlin in a dress. He was soon out of the building and head of in the general direction where the nearest bar should be.

Even with him not paying attention to Rick or to his surroundings earlier, he had never gotten lost. It seemed he has that inherent talent for directions and also have the knack to read maps with ease. One couldn't guess that from just looking at him. Anyways, he was in a calmer pace now, since he had been left on his own. People around him just makes him more tense and even if he knew they mean well, he just couldn't just catch a breath with them, and really how many times had it been proven that people around him are just magnet of problems. Too many to count really. Just like that, he continued on his way in silence while trying to keep confusing thoughts from causing a brain freeze. The last time he had that was when he was sent by his landlady to buy some tampons at the nearest convenience store only to find out there were a lot of brands and he had to come back many times. His head freeze at that, literally.

Anyway, he seemed to have arrived at his destination as he looked at the sign which said, Ai Tre Scalini. He has no idea what that meant. The gremlin said he was in Rome isn't it? Italian then? Well, fuck him. He doesn't care about languages as long as this place could give him alcohol for his system. He then entered and was approached by a waiter with that cordial smile, he was familiar with. Well, he part-time as a waiter before. "Buon pomeriggio, signore." Okay, the guy just lost him there. He shook his head while making an X with his arms. "Si. Ah.. No, habla, espanol. Shit!" Spanish and Italian aren't the same right? Wait, he doesn't even speak Spanish. He couldn't help but click his tongue. But somehow, the guy have deduced he doesn't know Italian and so, "Ah, sorry, Sir. I can speak English. How may I serve you today?"

That was a hurdle done with. He couldn't help but release a sigh and scratched the back of his head. "I need a drink. Lot of it." Eventually, he was seated, but since the so-called happy hour starts at 7:00 PM, all he could have for now are some wine. That was not a problem for him, so he conceded to have that in the meantime. But, another problem emerged as the waiter handed him the wine list. If it was possible for his soul to leave his body, it would be now. The list was completely alien language to him. That's because it was written in Italian. There was a very long period of silence from him as he tried to make sense of it. He really wanted to pummel the waiter and just throw a fit, but he had matured a bit. That's why he took a deep breath and handed the wine list to the waiter looking at him eagerly. "Don't look at me like that."

He looked away and sighed again. "Just get me the cheapest bottle of wine." The waiter nodded and left to prepare his order as he covered his face with his hand. "How hard is it to get a drink here. Right, it should be fuckin' easy. Really smooth and easy." He mumbled to himself without knowing that some of the customers had heard him and thought he was not right in the head or something. Anyways, he just hoped this was not a premonition of a bad evening or something. Why can't he just have a peaceful and easy drinking night? Speaking of which, would his money work here? "Ahhh! Why did it have to be ROME!?" This time, it was not a mumble as he raised his voice in frustration as everyone looked at him in surprise. It seemed he noticed the commotion he did and just sunk into his chair and buried his face further into his hand. "Just give me my drink..."
---

================================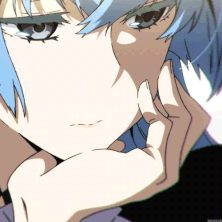 ================================
"In an existence of neverending
loops of peace, and tragedy,
we do feel the sense of tiredness
but, we cannot afford to halt
in our journey to seek the
freedom from these weary dreams."
================================
█
█
▌
█
▌
█
▌
█
▌
█
▌
█
▌
█
▌
█
▌
█
▌
█
▌
█
▌
█
▌
█
▌
█
▌
█
▌
█
▌
█
▌
█
▌
█
▌
█
▌
█
▌
█
▌
█
▌
█
▌
█
▌
█
▌
█
▌
█
▌
█
▌
█
▌
█
▌
█
▌
█
▌
█
▌
█
▌
█
▌
█
▌
█
▌
█
▌
█
▌
█
█
█
▌
█
▌
█
▌
█
▌
█
▌
█
▌
█
▌
█
▌
█
▌
█
▌
█
▌
█
▌
█
▌
█
▌
█
▌
█
▌
█
▌
█
█
█
"Thinking too much deeply, ruins your beauty Queen." This was spoken in a tender voice as soothing as mother's lullaby despite its wonderful baritone medley. It was a fitting music against the backdrop of blooming red roses and its scent overflowing without rhyme. These words were however answered by a sigh and eyes of sapphire filled with worry and weariness. "I hardly doubt that should be the concern at the moment, King." A respond perfectly melding with a melodious and calming tone even with its rather worrying statement. "It is her nature to do as she pleases and I see nothing wrong with it." King as he is known took a seat beside the one he called Queen. "She will return unscathed as she had always done. Have faith."

"It is not a question about that." She raised her hand and gently moved the blue tendrils of hair blocking her access to the white bandages wrapped around his forehead. "I know well of her abilities. However, there are far too many irregularities occurring almost at the same time. As if..." Her finger stopped at the center of his forehead. "It heralds the Genesis." Her finger was now wrapped with the warmth of his hand as it was lowered and placed closed to his chest. "I understand your worries, but that is why it is imperative for her to see it with her own eyes than to rely on reports."

Then as if remembering something, he tilted his head slightly and had a teasing smile. "I do not doubt your worry for her, but is it that all?" Blue eyes mirroring hers gazed with a mischievous delight. "Does your concern also applies to this pile of documents?" With a free hand, he placed it upon the obvious paper stack upon the porcelain white table.

"I cannot deny that these documents do play in my worry. She has left without finishing them and went out on her own." There was the tenor of displeasure in her voice as she sighed once more further pressing her chin upon her other hand which served as its pedestal. "She has a responsibility." He chuckled at this development which had been the case for so many times even so, it does not get old. "Now, we all have things we are not good at. This would be hers." The finger he held was slowly lifted to his lips. "Why not leave this to me? I believe lunch break at your school is about to end. We cannot have you be late." He gently placed a kiss upon it then released it back to her. "And when my precious girls are done and return home afterwards, I shall welcome you perhaps with a sweet treat like dark chocolate brownies?" This certainly lifted her mood as she responded with a smile reminiscent that of a blossoming flower. "Then, I shall do as you say, King." She stood from her seat and then placed a kiss on his forehead.

"Do not spoil her too much." This was answered by him with another chuckle, before he responded. "If it came that way, should I also take it that I should not also spoil you as well?" There was a brief silence on her part as if contemplating the next words she was about to say while he waited with that sweet interest. "It is fine to indulge in such things from time to time." He nodded in agreement to that, but could not help but snicker at her answer. "Of course, now go and have a good time in school." She was seemingly embarrassed as her cheeks were lightly tainted with pink, but managed to excuse herself and go on her way, and once she was out of his sight, he shifted his attention to the pile of paper before him. "I should get this out of the way then."

However before he could finish even reading the first document, a sound of footsteps were closing on his location. He was well-aware who it was and so, he did not appeared to be alarmed. "Sir King." He lifted his gaze to look at a subordinate who was carrying another pile of documents. At this point, he now released a sigh, but still has that warm smile on his face further illuminating his beautiful features which was enough to make the male subordinate falter and blush. However, King was not overly concerned or even noticed it, instead it seemed Queen was right on one thing. "I am indeed spoiling them a bit too much, aren't I?" He ended that with a chuckle, but his eyes wore a glint of concern as if there was a deeper meaning to his actions. "But, it cannot be helped. At the very least, I should do this much." The male subordinate looked at him with surprise and wonder which he smoothly waved away with his usual friendly smile. "My apologies, that also needs to be done correct? Please kindly, place it here."

Just like that, the peaceful days were apparently about to end for this two beings known as King and Queen, The Sovereign.
---