---
---
---
---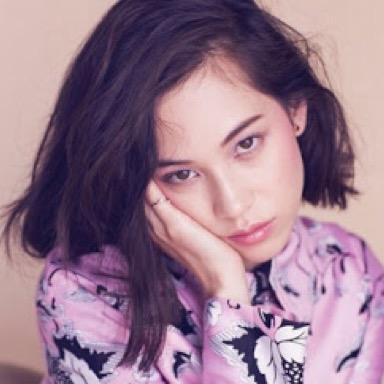 Name |
-- Tara Elizabeth Reiley
Nicknames |
-- Tara
Age |
-- 21
Gender |
-- Female
Sexuality |
-- Heterosexual
Role |
Royal Princess
FC |
-- Kiko Mizuhara
---
---
Likes |
Food * Books * Exploring * Rivers * Attention
Dislikes |
Being alone * Being disrespected * Rainy Days * Dogs * Change
Habits |
Tara is almost constantly eating. One of the perks of the fae metabolism combined with her glamour. She especially loves human junk food.
Personality |
Tara is, above all, a princess. As eldest, she's used to people hanging on her every word, and she doesn't take it well when she's ignored. Most of the time, she is a natural charmer, generally chipper, and eager to pull her siblings into mischief. One could say that she's spoiled, and it could possibly be just a little bit true, but she cares a great deal about what her siblings think of her and she tries hard to reign herself in for their sake.
---
---
Strengths |
-- Interpersonal relations: Tara is a natural charmer and is usually able to get people to see things her way.
-- Reading people: Tara takes great pride in her ability to really
see
people. To figure out what they want and what makes them tick.
Weaknesses |
-- Physical feats: Tara is not a fighter. From the time she was a little girl, Tara has had a guard. Her father put her through self-defense classes when she was young, but she whined and begged until he let her quit. Now, she is no more able to defend herself than a normal 21 year old girl.
Abilities |
Tara has an affinity for manipulating water.
---
---
Family |
-- TBA
Relationships |
-- TBA
Background |
-- Tara loved her old life. She loved the forest in which they lived, loved her Heart Tree, loved all of her people who loved and treated her so kindly. She loved her father, loved their laws and their history and their way of life. She
hates
that the Demons want so badly to destroy all of that and that she can do nothing to stop them. She hates that her father is waging war all alone and that she has essentially been banished to live amongst the mortals, where she doesn't know anyone or anything.