Beyond the reaches of Earth, in the endless field of star's is a place that beings of great power reside. There are two different kinds of these worlds, the Real Spirit World and the mirror version, where all evil spirits exist.
Long ago Celestial beings and demon spirit's were banned from Earth by the Great Sun Lord. He made them a world were they didn't have to hide who they were and that place is called Spiritus Terras, or Spirit Lands. The good and evil spirits lived here but not all was peaceful. The Dark spirits were jealous and angry with the Celeste's so they attacked. The Celestial spirits fought back and won, sending the Dark Spirit's it a mirror world, the opposite of Spiritus Terras, known as Cogitationis ténebris or Dark Reflection.

Its been thousands of years since the Demon Spirits were banished to the Dark and now the Celestial Spirits and spirits of the Light now live in peace. But something starts to brew in the Shadow's, the Demon Spirits are tired of their banishment and wish to over take Earth and wipe out the human species.

It is up to the Celestial Zodiac spirits to stop them. Gifted to the selected twelve spirits, were Celestial keys giving them the ability to transport to Earth whenever a Demon Spirit is spotted. But will they be able to stop the Demon Spirits from taking over or will the Zodiac's hearts blacken and their star's dim? For the Demon Lord Spirit wants them all. He he won't stop until he has possession of the Zodiac.
---
---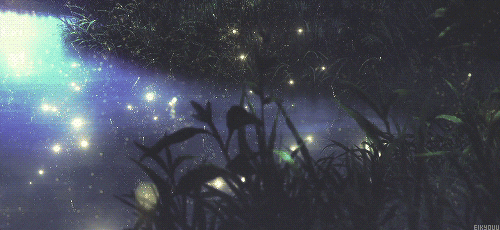 Spiritus Terras is much like modern day earth. There is technology. Yet Spiritus Terras just seems to have a more magical feel about it. There are many forest's, fields and natural beauties so the spirits don't like to build much. The main city in Spiritus Terras is an island called The Kingdom. Now don't be mistaken by the name, though it may look like a kingdom there are no peasants or anything, but small white homes, cute stores and cafe's. Its everything you would find in the modern day of Earth. The Zodiac live here. Though the are of higher status then most other spirits they get the better end of the deal when it comes to housing and money. Spiritus Terras is a beautiful place, even better then Earth.

The area is littered with long fields of various colored flowers, there is fruit and animals unknown to the human world and there is no pollution because of the use of magic. When Spirit's travel to Earth and are hurt they can't heal. They have to return to Spiritus Terras to be able to replenish their energy and magical power.

Cogitationis ténebris is the oppisite of Spiritus Terras. Their lands are dark and rotten, evil lurks everywhere and the spirit's there are cursed in eternal darkness.
---
---
Boys:


Leo | The King of the Zodiac Spirits | brave, strong, kind, protective, possessive, leader | Power: Energy Manipulation (Reserved)
Scorpio | The Knight | stubborn, fierce, aggressive | Power: Metal Manipulation (Reserved)
Sagittarius | The Archer | sharp shooter, calm, level headed, stoic | Power: Wind Manipulation (Reserved)
Aries | The Warrior | hard headed, fiery, excited | Power: Fire Manipulation (Reserved)
Pisces | The Water Guardian | Intuitive, impressionable, creative, unclear | Power: Ice Manipulation (Taken)
Taurus | The Earth Warrior | Solid, sensual, stubborn | Power: Earth Manipulation
(Reserved)
Girls:


Virgo | The Innocent | responsible, sensitive, pure, nurturer | Power: Healing (Reserved)
Libra | The Balanced | Social butterfly, kind, strong willed | Power: Telekinesis (Reserved)
Capricorn | The Guardian | kind, timid, authority, protective | Power: Shape-shifting & Blood Manipulation (Taken)
Aquarius | The Water Maiden | Sudden, extreme actions, rebellion, independent | Power: Water Manipulation (Taken)
Gemini | The Twins | Master of multi-task, two sided | Power: Replication (Reserved)
Cancer | The Crab | emotional, nurturer, strong | Power: Acid Manipulation
(Reserved)
Code: Select all

[center][img]go to www.fontmeme for cool name[/img]
[img]put gif or image[/img]
[hr][/hr][hr][/hr]
[font=Century Gothic][color=put color][size=140][b]The Basic's[/b][/size][/color][/font] [/center]
[right][img]picture or gif[/img]
[img]pic or gif[/img][/right]
[b]Full Name:[/b]

[b]Nickname:[/b]

[b]Appearance Age:[/b]

[b]Real Age:[/b]

[b]Which member of the Zodiac are you?:[/b]

[b]Birthdate:[/b]
Month/Day

[b]Status Title:[/b]


[b]Gender:[/b]

[b]Romantic Interest:[/b]


[hr][/hr][hr][/hr]

[center][font=Century Gothic][color=put color][size=140][b]My Appearance [/b][/size][/color][/font] [/center]
[left][img]pic or gif[/img]
[img]pic or gif[/img][/left]
[b]Physical Appearance:[/b]

[b]Height:[/b]

[b]Weight:[/b]

[b]Eye Color:[/b]

[b]Hair Color:[/b]

[b]Scar's/ Tattoo's/ etc:[/b]

[hr][/hr][hr][/hr]

[center] [font=Century Gothic][color=put color][size=140][b]Dig A Little Deeper[/b][/size][/color][/font]
[img]picture or gif[/img][/center]
[left][b]Likes:[/b][list]
[*]
[*]
[*]
[*]
[*]
[*]
[*][/list][/left]
[right][b]Dislikes:[/b][list]
[*]
[*]
[*]
[*]
[*]
[*]
[*][/list][/right]
[hr][/hr]
[center]
[b]Talents:[/b]

[b]Weaknesses:[/b]

[b]Oddities: [/b][/center]

[hr][/hr][hr][/hr]

[center] [font=Century Gothic][color=put color][size=140][b]What I'm All About[/b][/size][/color][/font] [/center]
[right][img]pic or gif[/img][/right]
[b]Power:[/b]

[b]Weapon:[/b]

[b]Personality:[/b]

[b]History: [/b]
1. Romance is greatly encouraged
2. Anime picture's only please
3. I will be putting up information on the powers in the OCC.
4. To make sure you read these the password to reserve in Apple.
5. If you have any question's don't be afraid to ask.
6. Reservation's will only last for 48 hours, unless you tell me why you can't make the character.
7. No killing off any other characters, just NPC's.
8. I'm the GM, meaning I'm the Boss.
9. If i think of anything else I'll tell ya.
Taking place in...
Arcs are bundles of posts that you can organize on your own. They're useful for telling a story that might span long periods of time or space.
There are no arcs in this roleplay.
There are no quests in this roleplay.
Here's the current leaderboard.
There are no groups in this roleplay!
Welcome home, Promethean. Here, you can manage your universe.
Arcs are bundles of posts from any location, allowing you to easily capture sub-plots which might be spread out across multiple locations.
You can create Quests with various rewards, encouraging your players to engage with specific plot lines.
Settings are the backdrop for the characters in your universe, giving meaning and context to their existence. By creating a number of well-written locations, you can organize your universe into areas and regions.
Navigation
While not required, locations can be organized onto a map. More information soon!
There are no groups in this roleplay!
By creating Collectibles, you can reward your players with unique items that accentuate their character sheets.
Once an Item has been created, it can be spawned in the IC using /spawn Item Name (case-sensitive, as usual) — this can be followed with /take Item Name to retrieve the item into the current character's inventory.
Give your Universe life by adding a Mob, which are auto-replenishing NPCs your players can interact with. Useful for some quick hack-and-slash fun!
Mobs can be automated spawns, like rats and bats, or full-on NPCs complete with conversation menus. Use them to enhance your player experience!
Current Mobs
No mobs have been created yet.
Locations where Mobs and Items might appear.
You can schedule events for your players to create notifications and schedule times for everyone to plan around.
Add and remove other people from your Universe.
The Forge
Use your INK to craft new artifacts in A World For Stars. Once created, Items cannot be changed, but they can be bought and sold in the marketplace.
Notable Items
No items have been created yet!
The Market
Buy, sell, and even craft your own items in this universe.
Market Data

Market conditions are unknown. Use caution when trading.

Quick Buy (Items Most Recently Listed for Sale)
None
Discussions
Topics

Replies
Views

Last post
Most recent OOC posts in A World For Stars
There have been no posts in the OOC topic for this roleplay!